Iconic 'Harry Potter' Actor Michael Gambon Dies At 82 Due To Pneumonia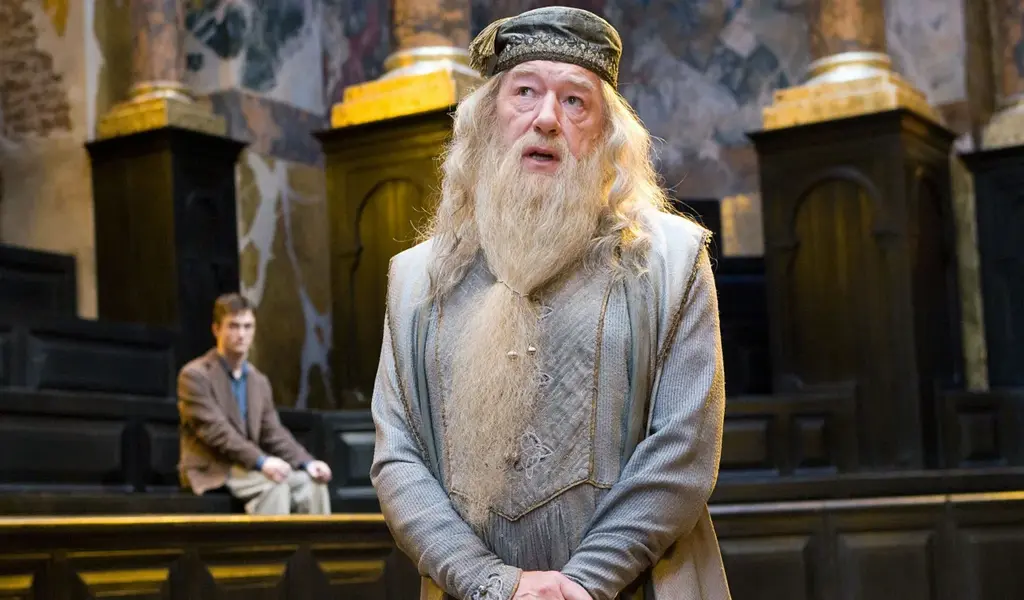 (CTN News) – Renowned actor Michael Gambon, famous for his portrayal of Albus Dumbledore in the majority of the "Harry Potter" film series, has passed away at the age of 82 due to a battle with pneumonia, as reported by a statement released on behalf of his family by the PA Media news agency on Thursday.
In the statement, his publicist Clair Dobbs conveyed the family's profound sorrow, saying, "We are heartbroken to announce the loss of Sir Michael Gambon.
Michael peacefully departed in the hospital, with his wife Anne and son Fergus by his side, after bravely confronting pneumonia. Michael was 82."
The statement also requested privacy during this difficult period and expressed gratitude for the outpouring of support and affection from well-wishers.
Michael Gambon was celebrated for his extensive body of work spanning television, cinema, and radio. Another notable role of his was as the psoriasis-afflicted detective in the 1980s hit series "The Singing Detective."
As one of the leading actors of his generation, Gambon was born in Cabra, Dublin, but relocated to London during his childhood. He grew up within a close-knit Irish immigrant community in Camden, and his initial occupation was as an apprentice toolmaker.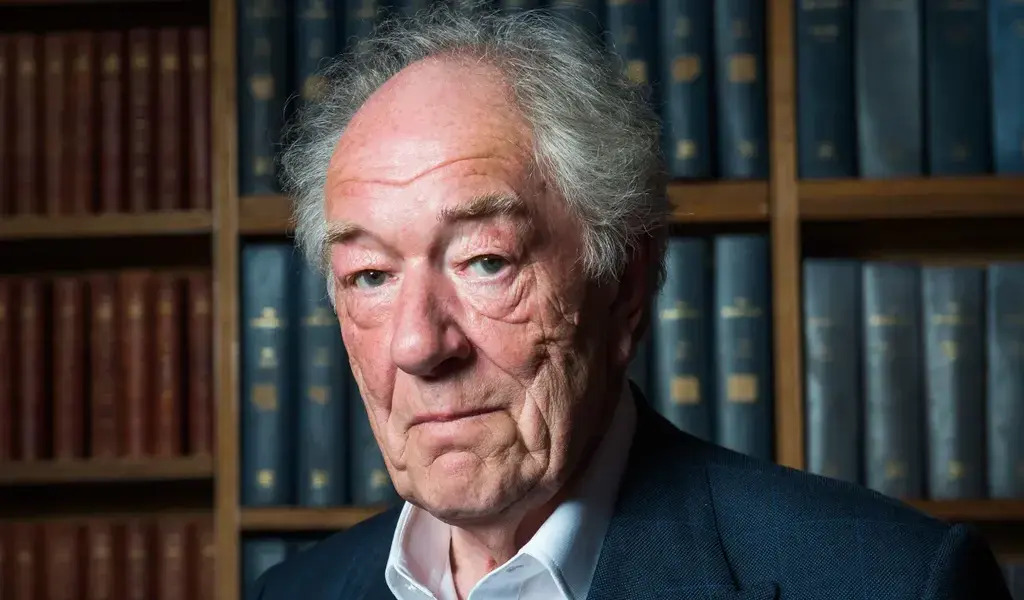 The Remarkable Journey of Michael Gambon: From Toolmaker Apprentice to Dumbledore of Hogwarts
His lifelong passion for antique firearms, clocks, and classic cars soon became evident.
"I've always been a fervent collector," he disclosed in a 2004 interview with The Guardian. "Richard Briers collects stamps. I collect cars and guns, which are much costlier and tougher to store."
While apprenticing as a toolmaker, Gambon concurrently studied at the Royal Academy of Dramatic Art, making his professional stage debut in the Gate Theatre's production of "Othello" in Dublin in 1962.
His talent caught the eye of Laurence Olivier, who recruited him for the newly established National Theatre Company. Four years later, Gambon joined the Birmingham Repertory Company, ultimately landing leading roles in his preferred Shakespearean dramas.
It wasn't until the 1980s that Gambon achieved widespread recognition, starring as the protagonist Philip Marlow in the 1986 Anglo-American public television mini-series "The Singing Detective."
In 1990, he received the appointment as Commander of the Order of the British Empire, and eight years later, he was knighted for his outstanding contributions to the world of drama.
However, it is his portrayal of Hogwarts' headmaster Dumbledore in the "Harry Potter" film franchise, a role he assumed after the passing of Richard Harris in 2002, for which Gambon is likely to be most fondly remembered.
In total, he graced the screen as Dumbledore in six of the eight "Harry Potter" films.
Heartfelt Tributes from Co-Stars
Tributes for this legendary actor poured in from his fellow cast members. Rupert Grint, who portrayed Ron Weasley in the series, shared a heartfelt tribute on Instagram, reminiscing, "So sad to hear about Michael.
He brought so much warmth and mischief to every day on set. He captivated me as a kid and became a personal role model of mine for finding the fun and eccentricities in life."
James Phelps, who played Ron's brother Fred Weasley in the "Harry Potter" film series, took to X, formerly known as Twitter, to honor Gambon's memory: "Very sorry to hear about the passing of Michael Gambon.
He was, on and off the camera, a legend. He was always very funny and very welcoming to share any knowledge he had," Phelps fondly recalled, reflecting on their time working together on the sixth "Harry Potter" film.
Very sorry to hear about the passing of Michael Gambon. He was, on and off the camera, a legend. Just a little memory of Michael pic.twitter.com/4M6E6inWMy

— James Phelps (@James_Phelps) September 28, 2023
Fiona Shaw, who portrayed Petunia Dursley, Harry Potter's aunt in the film series, shared her admiration for Michael Gambon's versatile career in an interview with the BBC.
She noted that Gambon was not only a gifted actor but also a "gun maker" who humorously claimed he could deceive the Victoria and Albert Museum into believing that his crafted guns were from the 18th century.
She fondly referred to him as a "trickster," a brilliant and magnificent one, and emphasized his extraordinary prowess with text, stating, "there was nothing like him, he could do anything."
Helen Mirren also paid her respects to Gambon during an interview with the BBC, reminiscing about his sense of humor. She described him as "naughty but very, very funny" and mentioned that he constantly kept her in laughter.
Mirren acknowledged Gambon as an "instinctive actor" who made an "extraordinary contribution to the British landscape of theater."
Throughout his illustrious career, Michael Gambon earned multiple Best Actor awards at the British Academy Television Awards (BAFTAs) and received nominations for two Emmy awards.