John Wick 5: Latest Updates on Release Date, Cast, and More
(CTN News) – Even though John Wick 5 is rumoured to be in early development at Lionsgate on May 2023, nothing has been confirmed as of yet.
After all, would production continue if Chad Stahelski and Keanu Reeves didn't commit to a fifth installment?
Stahelski, who has directed all four John Wick films, expressed doubt about a fifth installment in the series in July 2023. Who knows where that leaves us, especially since Reeves has already said he won't do it without him.
It's no surprise that Lionsgate wants to make more John Wick films. A director wanting to increase their holdings is not necessarily a bad thing. "Right now, I don't have a take," Stahelski said.
On the other hand, "tomorrow I could wake up with a cool idea that I'd pitch to Keanu [Reeves], or he could pitch to me, and it might hit that chord of: 'Oh my God, we got to do this right now.'"
Considering how John Wick: Chapter 4 closed, it's possible that there won't be a John Wick: Chapter 5. We're not quite ready to say goodbye to John Wick just yet, so let's hope Stahelski comes up with a plan.
With that in mind, here's all you need to know about a possible John Wick 5!
What could be the release date for John Wick 5?
The production of John Wick 5 has been (possibly) confirmed, although a release date for the film has not yet been set.
Due out on June 7, 2024, the next John Wick film will be the spin-off Ballerina, starring Ana de Armas and set between Chapters 3 and 4.
The Continental, a TV show prequel, will debut on Prime Video in the UK and Peacock in the US in September 2023.
Since there is no set date for production to begin on the fifth picture and the continuing writers' and actors' strike prohibits any progress from being made, we may have to wait until at least 2025 (and possibly beyond) to see it.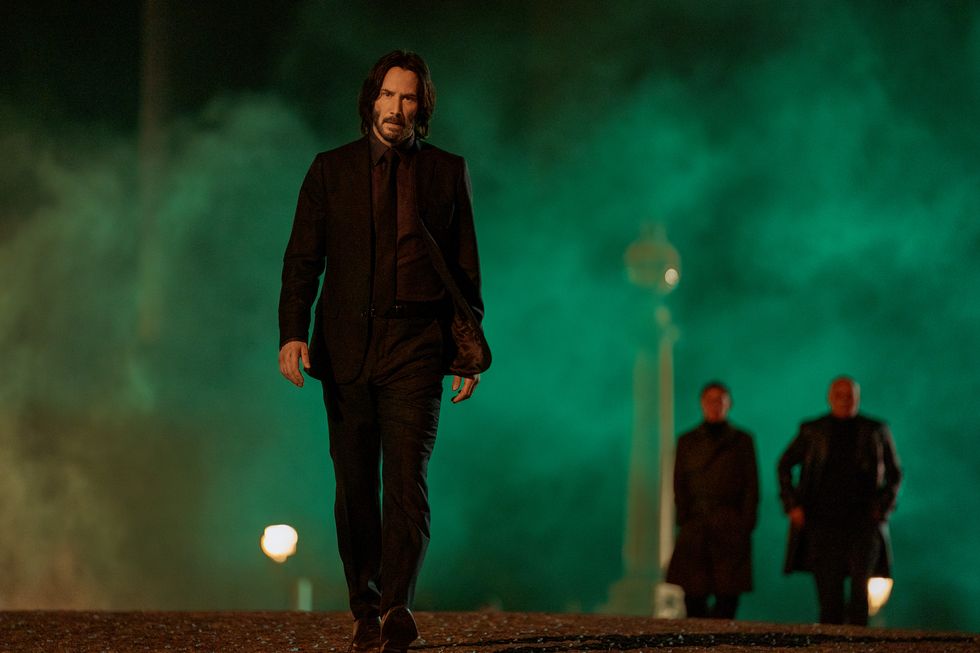 Who is returning to star in John Wick 5?
Despite where he is left at the end of Chapter 4, Keanu Reeves will return since a John Wick film cannot exist without him.
After being reinstated at the conclusion of the fourth film, Ian McShane is expected to reprise his role as Continental owner Winston, and Laurence Fishburne is expected to reprise his role as the Bowery King.
Lance Reddick, who was killed off in the fourth film but may have returned in flashbacks, won't be seen again after his unfortunate death. However, in the spin-off Ballerina, Reddick will reprise his role as the dependable concierge.
Outside of those, however, it's difficult to predict who else might come back. Assuming the post-credits sequence from Chapter 4's Akira (Rina Sawayama) survives, we might see Donnie Yen as Wick's old pal Caine.
Ana de Armas's dancer Rooney (presuming she makes it through her spinoff movie) could make a cameo in the main movies, and Shamier Anderson's mysterious Tracker could return as well.
How did the events of John Wick 4 pave the way for John Wick 5?
There's no denying it: by the end of Chapter 4, John Wick appears to be dead. Wick (Ian McShane) seemed to have passed away after telling Winston (Donnie Yen) to take him home after their combat.
The next scene takes place at Wick and his wife's grave, where Winston and the Bowery King (Laurence Fishburne) pay their respects. Wick does drop over after the duel, but we never actually see his body.
He had gone through a lot that evening, so perhaps he was just exhausted. It's possible that in some alternate timeline, Winston aided Wick in his death hoax so that he could escape the High Table.
Stahelski has even admitted that they filmed an alternate ending in which Wick does live, explaining why the dog looks about in the climactic scene (perhaps at Wick).
Whether or not it is revealed that Wick faked his death is up in the air, and may depend on whether or not Reeves and Stahelski are interested in doing a third film.
Stahelski and Reeves's ideas have been the driving force behind every John Wick sequel. The two usually have this conversation when the newest film is released in Japan, which is typically three months after the United States.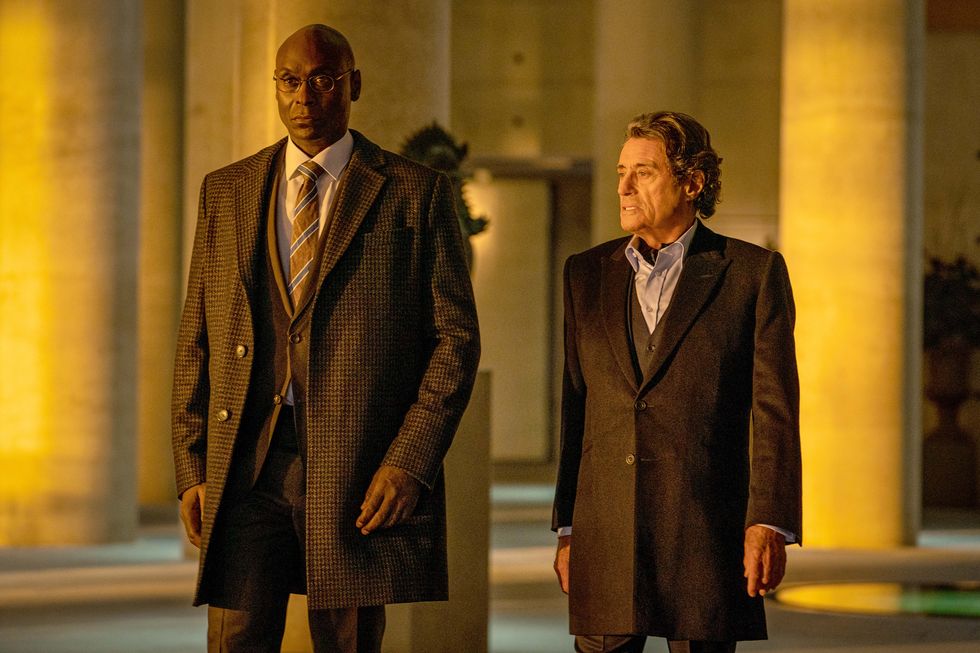 We'll take the long trip to Tokyo, where Keanu and I can sit in the Scotch Bar of the Imperial Hotel and ask each other, "What do you think?" Let's drink some 20-year-old whisky and jot down some concepts on cocktail napkins. Stahelski told The Hollywood Reporter, "If those ideas stick, maybe we'll make a movie."
Stahelski has admitted that the ending of Chapter 4 is vague, leaving the door open for Wick to make a comeback.
"I guess I'm going to have to lean on never say never," Reeves told EW after the film's release. Without Chad Stahelski, I would never make a John Wick movie. It would be necessary to observe the results. That John Wick finally finds contentment is a relief to me.
Stahelski told Collider in May 2022 that the fourth film was a "good conclusion to an emotional thread that we've already had." If there isn't a fifth film, this will undoubtedly be the case, as killing off your protagonist leaves little room for ambiguity.
It also suggests that a soft relaunch for the series is in the works, suggesting that a new storyline will be introduced in the event of a fifth film, one that is distinct from the High Table, the Continental, and the regular Wick fare.
While new characters like Akira and the Tracker are introduced in Chapter 4, we expect that they will play smaller roles in the upcoming fifth film rather than take centre stage.
Is there any John Wick 5 footage out there yet?
Unfortunately not, as production on John Wick 5 has yet to begin. It will take some time before any footage is available.