What To Watch This Weekend: Best TV Series & Movies [Sep 1st – 3rd]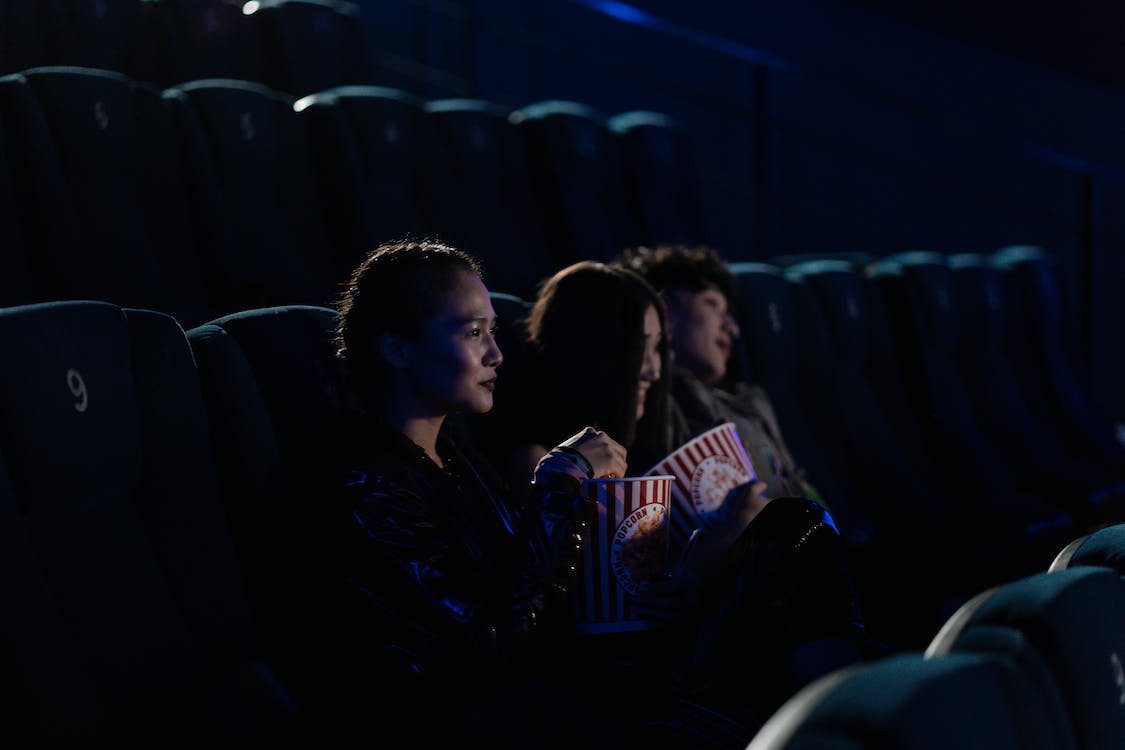 What To Watch This Weekend – It's Friday evening, and you've just finished a long week at work. You want to unwind and relax but are stuck on what to do.
You could go out and socialize, but after a hectic week, you only want to curl up on the couch and watch something. But with so many streaming platforms and options available, deciding what to watch is tough.
Don't worry! We've got you covered with our comprehensive guide on what to watch this weekend.
Whether you're in the mood for a laugh or a good cry, we've got recommendations for everyone. So, please sit back, relax, and let us guide you to the perfect viewing experience.
What to Watch This Weekend: TV Shows
The Wheel of Time: Season 2 

(2023)
The adventure drama series "The Wheel of Time" is gearing up for its second season on Prime Video. Remarkably, Season 2 was greenlit before the premiere of the first, and this foresight paid dividends, as the inaugural season earned a Certified Fresh status.
Critics hailed it for "successfully rendering Robert Jordan's epic accessible to newcomers."
Another compelling reason to dive into this series is its source material: the beloved book series by Robert Jordan, published between 1990 and 2013. Season 2 draws from the second and third books, a delightful tidbit for fans in the know.
Additionally, here's an interesting nugget: Rafe Judkins, the showrunner who brought this series to life on Prime Video, made a memorable appearance as a contestant on the 11th season of Survivor in Guatemala. As they say in the world of Survivor, "the tribe has spoken."
Where to Watch: Prime Video
One Piece: Season 1 

(2023)
Arriving on Netflix this week is the highly-anticipated series "One Piece." This marks a live-action adaptation of the enduring 1997 Japanese manga series by Eiichiro Oda, and that alone is the foremost and most compelling reason to give this series a watch.
The second noteworthy aspect is that this adaptation, focusing on the East Blue Saga and the introduction of the Straw Hat Pirates, aspires to serve as an accessible gateway to the expansive and remarkable manga universe crafted within "One Piece."
And as a delightful third point of interest, the legendary Ian McShane lends his distinctive narration to the series, a casting choice that many argue should be standard practice for virtually all television shows.
Where to Watch: Netflix
Archer: Season 14 
(2023)
The animated FX series "Archer" is back for its 14th and final season, marking the culmination of its remarkable run. The burning question of how it will all conclude serves as a compelling incentive to tune in and witness this grand finale.
Another noteworthy point is the series' impressive accolades, having secured four Primetime Emmy Awards and four Critics Choice Awards.
Furthermore, all 11 previous seasons with sufficient reviews have garnered a "Fresh" rating, resulting in a commendable 90% Tomatometer average.
For die-hard Archer fans, there's no need to fret. The series has firmly established its presence in popular culture, with companion books and a nationwide tour featuring actors reimagining iconic scenes.
This enduring cultural relevance is reason enough to savor the final chapter in the form of season 14.
Where to Watch: FX/Hulu
Adventure Time: Fionna and Cake: Season 1 
(2023)
Finally, making its debut on Max is the YA animated series "Adventure Time: Fionna & Cake."
This marks the third installment in the franchise and serves as a spin-off of the beloved Cartoon Network series "Adventure Time," which stands as a compelling initial reason to give it a watch.
A second captivating aspect is the origin story of the gender-swapped lead characters, Fionna and Cake. They began their journey as mere drawings shared on social media during the early stages of the show.
These characters then evolved into real and memorable personalities, featured in several episodes, and now they're stepping into the spotlight with their very own show.
Fans can also take solace in the fact that this spin-off is under the capable guidance of executive producer Adam Muto.
He previously helmed "Adventure Time" as showrunner toward the conclusion of its run and oversaw the production of the well-received "Distant Lands" specials released in 2020.
Where to Watch: Max
What to Watch This Weekend: Movies
The Equalizer 3 
(2023)
Prepare for the arrival of "The Equalizer 3" as Denzel Washington continues to dominate the screen. When a third installment emerges, it's typically a sign that the preceding two – in this case, also starring Denzel Washington and directed by Antoine Fuqua – made quite an impact.
Indeed, they did, with the first film earning a Fresh rating on the Tomatometer, and both of the initial two films boasting strong Audience Scores. It's no wonder they also performed admirably at the box office.
However, what sets "The Equalizer 3" apart is not just its predecessors' success. This installment promises fresh intrigue with a brand-new location and a whole set of unique circumstances.
In this chapter, Denzel's character, Robert McCall, takes his quest for justice to Southern Italy, where he intervenes to confront crime bosses and assist the local community in their time of need.
A third compelling reason to consider "The Equalizer 3" is the clear staying power of this franchise. As a reminder, these films draw loose inspiration from the 1980s TV series.
Moreover, a new iteration of the original show, starring Queen Latifah, premiered on CBS in 2021 and continues to thrive.
Where to Watch: In theaters