What Is Solar (SXP) Network?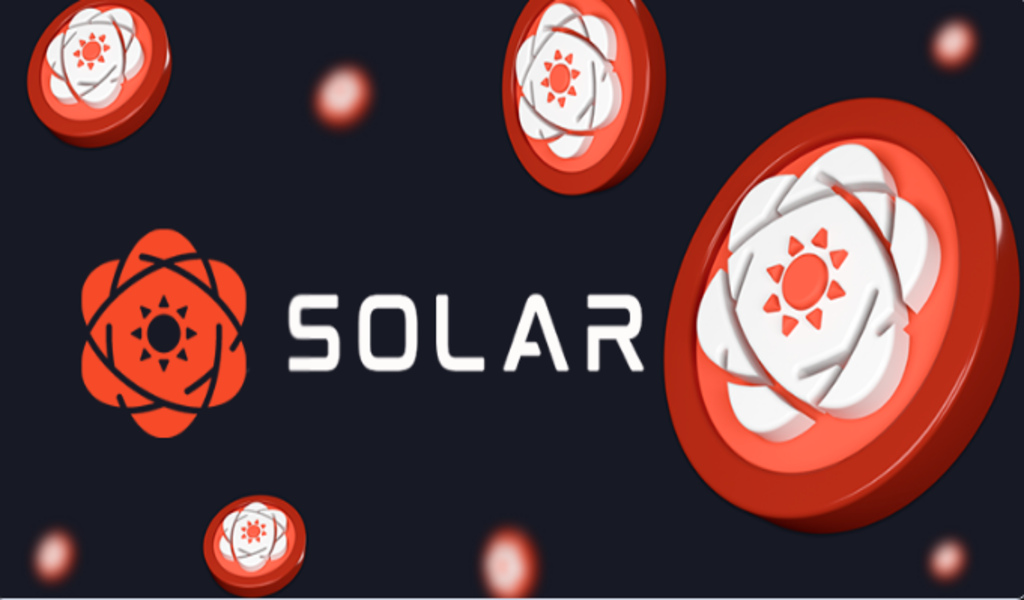 Swipe was used worldwide as a payment system by institutions and individuals. Binance was one of the few platforms to process payments via swipe. However, Swipe was acquired by Binance in mid-2020, following which it introduced the Solar blockchain.
However, this energy-efficient blockchain is operated by its community, and may one day be used as widely as the Ethereum and Solana blockchain networks. If you are wondering about Bitcoin, you can explore different strategies to earn maximum profit out of it.
What Is a Solar Network?
Solar is much more than a blockchain network: which typically uses a delegated proof-of-stake consensus algorithm (DPoS) with around 53 elected block producers validating transactions.
On the other hand, the Crypto Native project is known as SXP Coin and its ticker also happens to be SXP. The token and the project were known as Swipe, and when the rebranding took place, the name was changed to Solar.
In addition, there are block producers who are aware of the responsibility of maintaining the blockchain through observing and creating blocks, and voting on governance issues. The Solar blockchain, which according to the project is supposed to be incredibly fast, where transactions is very secure and energy efficient while being sustainable.
How does Solar keep its network secure?
The users who create blocks on the Solar Network are known as delegates. These delegates typically use a polling system and SXP to maintain security in the network. Therefore, whenever it comes to selecting 50 or more delegates, a voting process is used, and the voting always takes place in the users' solar wallet.
On the other hand, selected representatives maintain the network and keep it secure, and payments are made through block rewards and transaction fees. Specific amounts of rewards and fees are determined based on each representative's ranking.
What problems does Solar want to solve?
Blockchain users have several top options including Polygon, Ethereum, and more, however, there are also some downsides to the more established networks that limit the functionality and reach of users.
For example, the creation as well as launching of applications and tokens has been one of the most complex processes ever as it requires a high level of knowledge and experience. Furthermore, these procedures come with high fees, which are beyond the reach of some users.
Furthermore, the SolarCrypto network development has been specifically designed to enable even relatively inexperienced developers to get started with building their apps and tokens without paying exorbitant transaction fees.
Is Solar (SXP) a Good Investment?
Solar SXP tokens have a limited supply due to the burning mechanism available in the network. And when it comes to creating and initializing the digital asset, the SXP paid in transaction fees at that point is completely wiped out.
As solar usage increased, more coins were destroyed. In addition, if seen, the creation of new coins is not happening right now, as a result of which deflationary pressure on SXP can be seen and the price of the coin can also increase.
You can buy SXP through several exchanges, and in addition, it can also be easily earned by delegates through their various activities.
Closing Thought
As a decentralized network that typically supports P2P payment processing, Solar Community Governance can provide more access to many exciting features and options planned for the near future.
While there are aspects of Solar that are still pending to be revealed, its current features make it fast and easy for even inexperienced users to launch and create digital assets.
In addition, Solar is powered by SXP, so it may be necessary to purchase SXP tokens on an exchange before building and launching an app on Solar. If you wish, you may be able to start harnessing the great features of Solar easily by taking advantage of the low cost of SXP coins.
SEE ALSO: YouTube Premium and YouTube Music Now Available In Pakistan: [+Complete Membership Plans]