YouTube Premium and YouTube Music Now Available In Pakistan: [+Complete Membership Plans]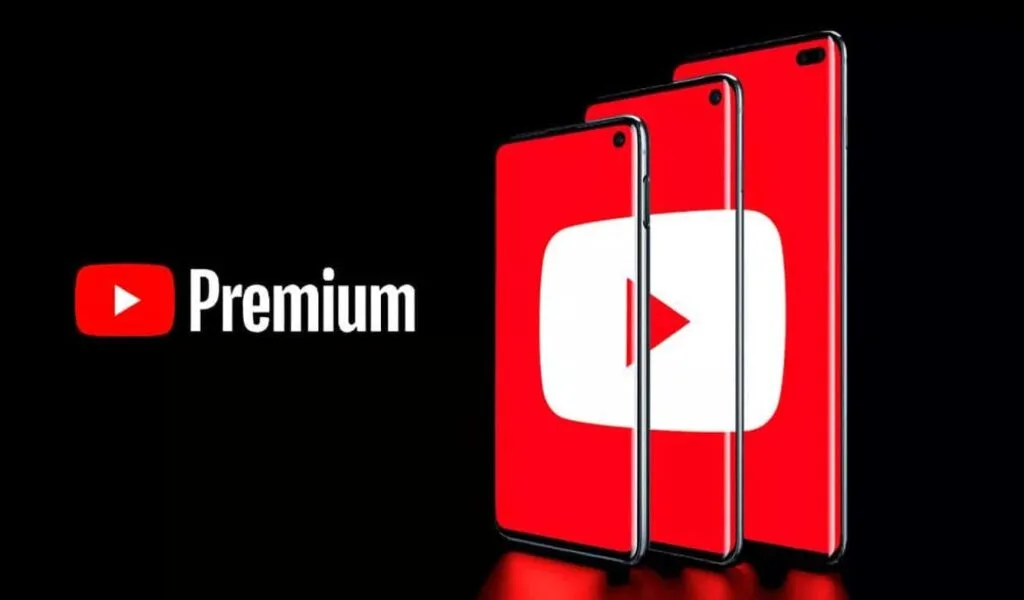 (CTN NEWS) – YouTube, the renowned digital video streaming platform, has officially introduced its latest offerings, "YouTube Premium" and "YouTube Music," in Pakistan.
The advent of YouTube Premium brings forth a compelling proposition: a premium, subscription-based membership that grants users an unparalleled, ad-free viewing experience while navigating the vast content library of YouTube.
As articulated by the online streaming conglomerate, this exclusive membership unlocks an uninterrupted journey through diverse videos, unrestricted by pesky advertisements.
Delights of YouTube Music Premium in Pakistan
Moreover, it bestows the convenience of background playback, empowering users to multitask efficiently across different applications or delve into insightful lectures and educational videos while enjoying seamless audio.
Adding to the repertoire of digital delights, YouTube Music unveils itself as an enchanting music streaming application that seeks to immerse audiophiles in a truly captivating listening experience.
Engineered with a bespoke focus on music, this app and web player offer an impressive repository of official songs, albums, and thoughtfully curated playlists.
Additionally, it grants access to a treasure trove of remixes, live performances, covers, and an extensive array of music videos from the boundless vaults of YouTube.
Intriguingly, these new introductions augur well for the Pakistani audience, elevating their digital indulgence to new heights with enhanced content accessibility, seamless entertainment, and unparalleled convenience.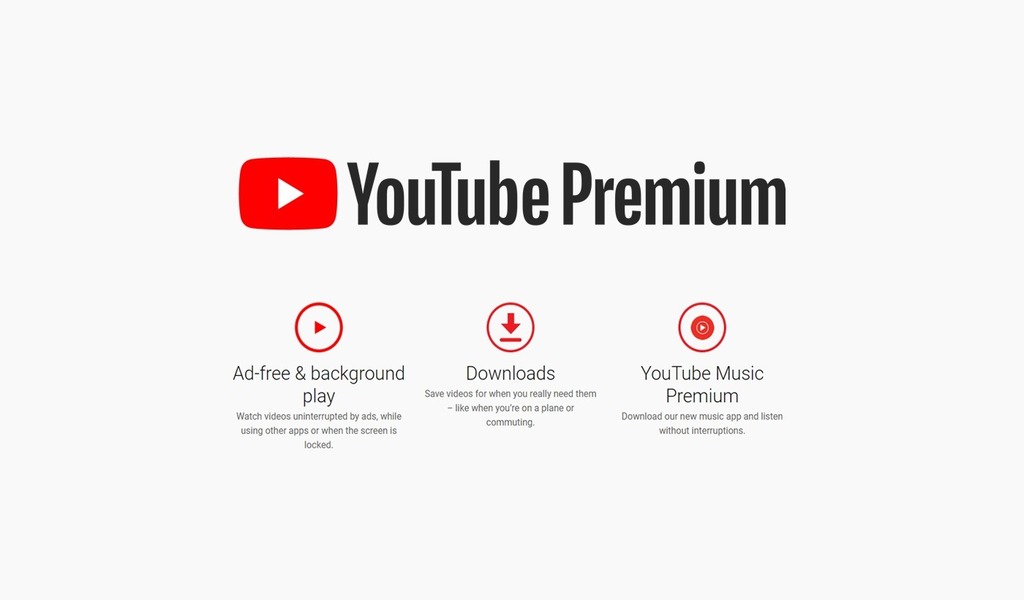 Revolutionizing Musical Discovery: YouTube Music Premium and Its Impact on Pakistan's Artistic Landscape
Presenting an avant-garde application, users can now indulge in the latest chart-toppers, unearth their favorite tunes, stay interconnected with the music universe, and delve into an ocean of new melodies, all at their fingertips.
While this digital cornucopia is readily accessible through the ad-supported rendition of YouTube Music, those seeking an ad-free musical voyage can opt to embrace YouTube Music Premium, thoughtfully bundled within the comprehensive package of YouTube Premium.
Elevating the auditory indulgence, YouTube Music Premium ushers in background playback and the convenience of downloadable content, granting enthusiasts an advertisement-free acoustic sojourn.
Speaking on the matter, Google's Director for Pakistan, Farhan S Qureshi, shared that Pakistan's creative landscape has witnessed phenomenal growth.
With over 400 channels garnering more than 1 million subscribers—a remarkable surge of 35% year-on-year—and over 6,000 channels crossing the 100K subscriber mark, showcasing a surge of over 30% year-on-year, the numbers speak volumes of YouTube's influence on the country's burgeoning artistic community.
The profound impact of these ultimate entertainment services' arrival in Pakistan reverberates through the artistic realm.
Local talents now embrace YouTube as a global stage, sharing their musical masterpieces through music video premieres, exclusive content, and carefully curated playlists, exponentially expanding their fanbase worldwide.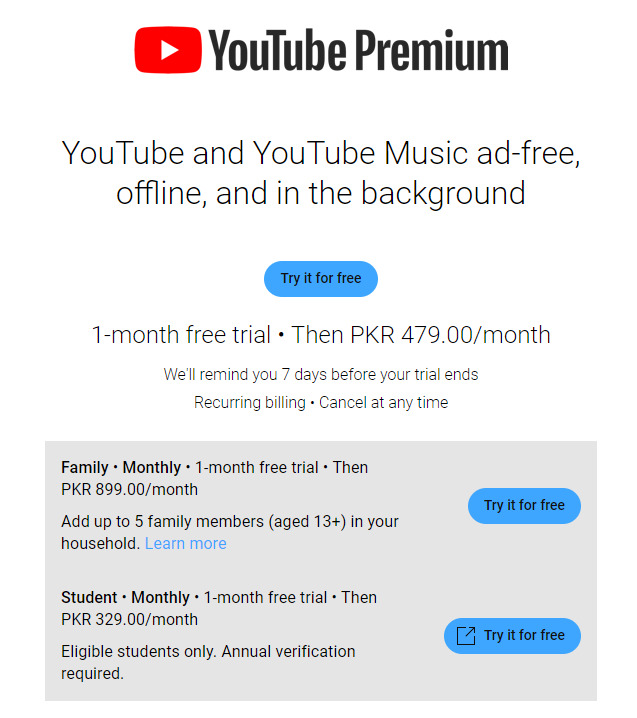 YouTube Premium and YouTube Music Premium Membership Plans
1. YouTube Premium Membership – Savor the Ultimate Experience
Monthly Fee: Rs479
Inclusive of YouTube Music Premium Access
Special Introductory Offer: 1 Month Complimentary Access
2. YouTube Premium Family Plan – Share the Joy with Your Loved Ones
Monthly Fee: Starting from Rs899.00
Accommodates up to 5 additional members
Special Introductory Offer: 1 Month Complimentary Access
3. YouTube Music Premium – Immerse Yourself in Musical Charms
Monthly Subscription: Rs299
Special Introductory Offer: 1 Month Complimentary Access
4. YouTube Premium Student Plan – Affordable Bliss for Students
Monthly Subscription: Rs329
Special Introductory Offer: 1 Month Complimentary Access
5. YouTube Music Premium Student Plan – A Budget-Friendly Musical Odyssey
Monthly Subscription: Rs149 on the web and Android devices
Special Introductory Offer: 1 Month Complimentary Access
Begin Your Journey Today!
Download the YouTube Music app from the Google Play Store or iOS App Store to unlock a world of harmonious wonders. Experience the best of entertainment with YouTube Premium and YouTube Music Premium!
RELATED CTN NEWS:
3 Best Sites to Buy TikTok Ads Accounts In 2023 – Verified & Bulk
Twitter (X Corp) Files Lawsuit Against CCDH Alleging Data Misuse And Scare Campaign
Elon Musk's Twitter Logo 'X' Rebranding Sparks Attention And San Francisco Launches Investigation