Paul George Will Not Undergo Knee Surgery, According To Clippers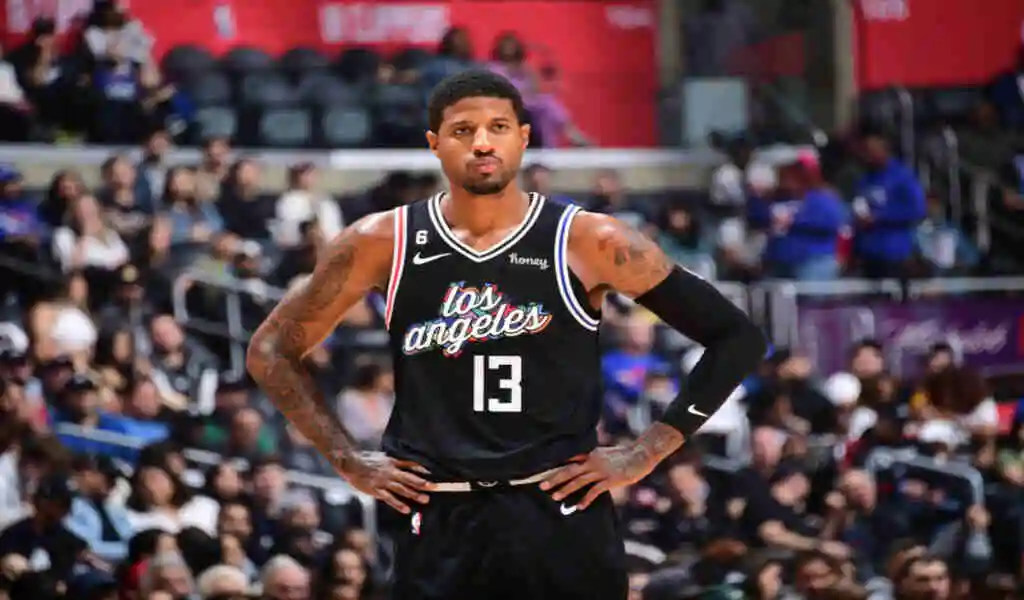 (CTN News) – The Los Angeles Clippers have announced that they do not expect Paul George to require surgery for the knee injury he sustained against the Oklahoma City Thunder on Tuesday evening.
It appears Paul George's injury was a sprain, not a torn ligament. George isn't scheduled to undergo surgery at this time, but will miss the rest of the regular season.
The coach of the Clippers, Ty Lue, admitted that it is not surprising that he is disappointed since the results were not what he expected, however we did get what we wanted regarding what we were expecting. As a result, we are looking forward to the re-evaluation to be held in two to three weeks.
Paul George had to be carted off the court after colliding knee-on-knee with Thunder winger Lu Dort on Tuesday.
Initially, Paul George looked like he'd be out for the rest of the season and the playoffs, but a postseason return now seems possible.
Currently, the Clippers are 39-35, good for fifth place in the Western Conference.
Currently, their record is two games higher than the seventh-placed Minnesota Timberwolves, and 2.5 games higher than the Dallas Mavericks, the Los Angeles Lakers, the New Orleans Pelicans, and the Oklahoma City Thunder, both of which are 36-37 in the standings.
In order to avoid the play-in tournament, the Clippers must finish in the top six.
However, Youngmisuk noted that returning Paul George to the playoffs in the first round would be "optimistic."
As a member of the Clippers' superstar duo with Kawhi Leonard, George has suffered injuries during their four years together.
Neither George nor Leonard have played more than 60 games during a season as Clippers. Leonard missed the entire season of 2021-22, while George missed all but 31 games last season.
Thus, the Clippers have not had as much success as expected. While Paul George and Leonard advanced to the Western Conference Finals in their first two seasons with the team, they missed the playoffs last year.
This season, the Clips are headed for the playoffs. Despite this, it would be extremely challenging to go on a deep run without George.
In 13 seasons with the Indiana Pacers, Thunder, and Clippers, George has been an eight-time All-Star, six-time All-NBA selection, and four-time NBA All-Defensive selection.
He averaged 23.8 points, 6.1 rebounds, 5.1 assists, 2.8 three-pointers, 1.5 steals, and 45.7 percent from the field and 37.1 percent from beyond the arc in 56 games.
As a result, George received an All-Star nod and firmly established himself as Leonard's go-to guy for knee injuries.
A large part of Leonard's burden has now been transferred to him, while Eric Gordon, Russell Westbrook, Terance Mann, and others will also be playing an increasingly important role.
How long is Paul George out?
The LA Clippers will be without star guard Paul George for at least two to three weeks, after George suffered a right knee sprain in the fourth quarter of LA's loss to the Oklahoma City Thunder on Tuesday.
SEE ALSO:
World Athletics bans Transgender Women from Competing in Female Track and field Events