Miami Dolphins Honor Slain Los Angeles Deputy Sheriff Ryan Clinkunbroomer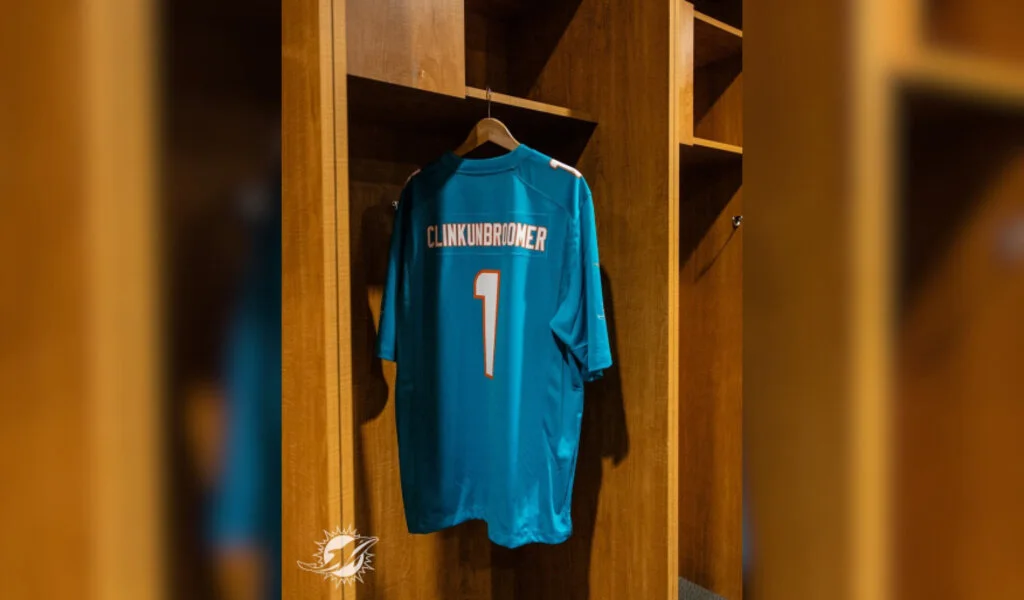 (CTN News) – Earlier this week, the Miami Dolphins honored slain Los Angeles County Deputy Sheriff Ryan Clinkunbroomer, who was a diehard Miami Dolphins fan before taking on the Denver Broncos in a game that turned out to be somewhat of a historic one.
An Antelope Valley police officer, who was 30 years of age, was killed in an ambush-style shooting on Sept. 16 while he sat at a red light in his patrol vehicle as he sat at a red light while he sat at a red light in his patrol vehicle.
In the wake of a standoff outside Kevin Salazar's Palmdale home 36 hours after the deadly encounter, authorities arrested the 29-year-old after a standoff outside of his Palmdale home in connection with the shooting. There have since been charges filed against him for the murder of his wife.
The NFL team released a statement on X, formerly known as Twitter, before today's game stating that they would pause before the game to remember and honor Deputy Ryan Clinkunbroomer, a lifelong Miami Dolphins fan and a member of the Los Angeles County Sheriff's Department who tragically died in the line of duty earlier this month.
We would like to express our deepest sympathies to his family, friends, and community during this difficult time."
On the social media post, there was also a photo of a Miami Dolphins jersey embroidered with the name "Clinkunbroomer" on the back of it.
Afterwards, Miami went on to defeat Denver 70-20, making it the first time since 1966 that any NFL team has scored 70 points in a game.
It was just hours before a candlelight vigil was held for the fallen deputy in Santa Clarita, where he resided, where a candlelight vigil was being held for him on Sunday.
"It's just so incredible to see how many people have come together just to honor him and respect him, and, of course, I wish he was here today," Brittany Lindsey, who was wearing Miami Dolphins gear, told KTLA.
There is nothing I would give to have him here, but I am just blown away by the kind of response I have gotten. I am speechless at the moment."
A vigil was held at Marketplace Park as part of the memorial service.
SEE ALSO:
Ethiopia's Tigist Assefa Shatters Women's Marathon World Record In Berlin, Kipchoge Remains Dominant