Joe Johnson is back in the NBA, Is he will Played Against Cavaliers?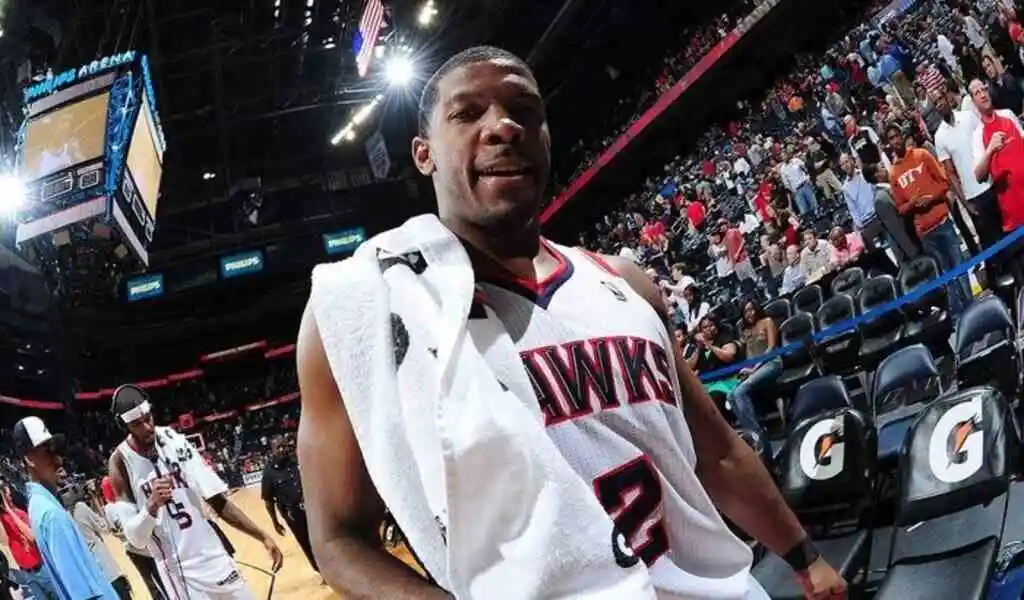 Joe Johnson: On Wednesday, former All-Star Joe Johnson will make his return to the NBA after signing a 10-day contract with the Celtics. After signing a contract with the Detroit Pistons, Joe Johnson has not appeared in an NBA game since 2019. He was later waived when the team was making final cuts. The rapper also participated in Ice Cube's popular BIG3 league, where he was named league MVP twice in 2019 and 2021.
Johnson spent 17 years in the NBA, his best years coming with the Atlanta Hawks from 2005 to 2012. He was originally drafted by the Celtics with the 10th pick in 2001. In 2010, he was named to the All-NBA third team after earning six of his seven all-star selections during that stretch.
Also Check:
NBA Draft Lottery Detroit Pistons Win Top Pick for 2021
Kevin Love Not Interested in Cavaliers Contract Buyout
DNA is Helping "Stateless" Thais get Citizenship
Black Hawk Down in Kaeng Krachan Thailand
American Media Outlets Declare Joe Biden 46th President
Joe Johnson NBA Career
But Johnson had an amazing 17-year NBA career, earning seven All-Star selections, including six straight as a Hawk from 2006-07 to 2011-12. He averaged 16 points per game during his career, with five seasons in which he averaged over 20 points per game. Johnson hit 44 percent of his shots overall and 37 percent from downtown. Johnson averaged 16.0 points, 4.0 rebounds, and 3.9 assists per game during his NBA career. There are only 48 NBA players who have scored 20,000 points in their careers.
Joe Johnson Played against Cleveland Cavaliers?
Yess! On Wednesday night, Joe Johnson is expected to play against the Cleveland Cavaliers. Boston has seven players and needs more depth based on COVID-19 health and safety protocols.
Many teams have scrambled to sign players as COVID cases have risen, but few have Johnson's qualifications.
How many matches he had played
Joe Johnson After playing just 48 games for Boston as a rookie, Rick Pitino dealt him to Phoenix (along with Randy Brown, Milt Palacio, and a first-round pick) for Rodney Rogers and Tony Delk. The Hawks made the playoffs in five of his seven seasons with the Hawks, and he played three seasons with the Suns before joining Atlanta. As well as the Nets, the Heat, the Jazz, and the Rockets, Johnson played for the Nets, the Heat, the Jazz, and the Rockets during his NBA career as well as leading The Triplets to the BIG3 League championship in 2019.
Also Check:
NBA Draft Lottery Detroit Pistons Win Top Pick for 2021
Kevin Love Not Interested in Cavaliers Contract Buyout
DNA is Helping "Stateless" Thais get Citizenship
Black Hawk Down in Kaeng Krachan Thailand
American Media Outlets Declare Joe Biden 46th President
Also check our site: USNIB