COVID-19 Omicron variant Symptoms, How Long do you Test Positive for Covid?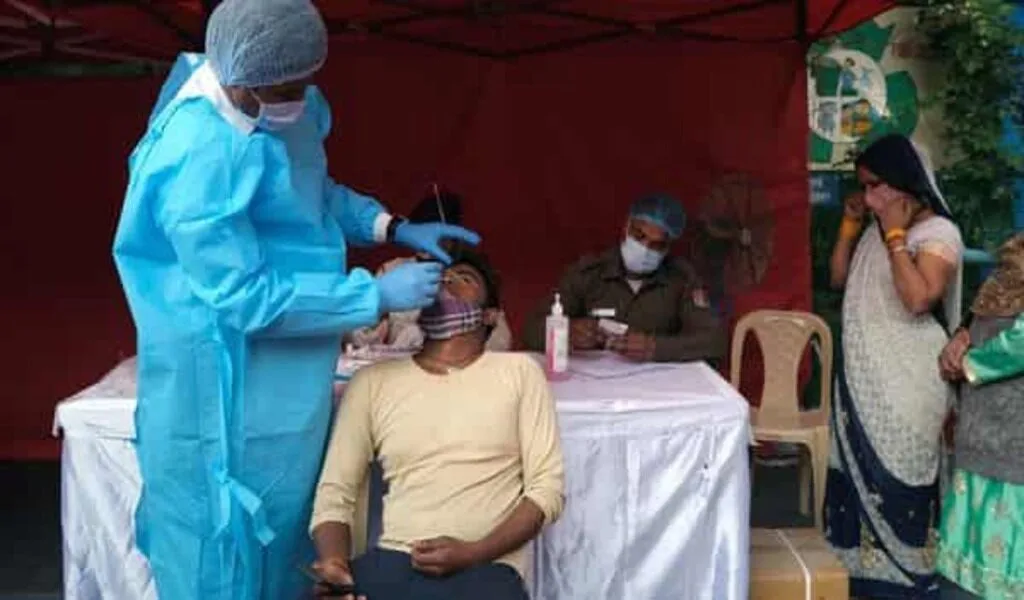 COVID-19 Omicron: This article tells you about COVID-19 Omicron variant symptoms. As the highly transmissible Omicron variant spreads throughout the UK, cases of Covid-19 have reached record heights.
Since mass testing began in summer 2020, two-thirds of local authorities in London have had the highest rates. Cases are also startlingly high in southeast England and eastern England. With the number of infections on the rise, calls have been made for tougher regulations to be enacted, but the Prime Minister has not yet announced any changes. Here are the symptoms of Omicron and how long they last for you, as infection rates reportedly double every couple of days.
 What are COVID-19 Omicron variant symptoms?
Currently, it appears that infection with Omicron variants causes "mild illness" in the majority of people, but it is still possible that more severe symptoms could arise.
Furthermore, the evidence so far indicates that this variant may cause less lung damage than both the Delta variant and the original Covid-19 strain.
The South African Medical Association's chair, Dr. Angelique Coetzee, who identified the variant, said that while patients have had "extremely mild symptoms," more time is needed to fully understand the effects.
Omicron infection has been linked to the following symptoms so far:
How long do symptoms usually last?
Symptoms of Omicron should typically subside within a few days as they do with other Covid-19 strains.
In comparison to the much more dangerous Delta variant, Omicron presents very mild symptoms," Dr. Coetzee told the Daily Mail.
It is common for patients to complain of muscle pain, body aches, headaches, and fatigue.
There doesn't seem to be any worsening of their symptoms after that.
"They clear up in five days," she said.
How long do you test positive for Covid?
According to the World Health Organization (WHO), symptoms of Covid-19 infection appear 5 to 6 days after infection.
Symptoms, however, can begin appearing between one and 14 days after exposure.
If you get a positive test result, you were probably infected with Covid-19 when the test was done.
After contracting the Coronavirus, it may take some time for a negative test to come back.
The Vaccine Alliance says it's possible for people to test positive for Covid-19 for weeks, but even after a positive result, people are unlikely to be contagious for very long.
You must also isolate yourself from other people for 10 full days if the test is positive. If you have symptoms, or have the test but have no symptoms, you must isolate yourself for 10 full days.
After the 10 days, you can stop self-isolating if either:
There are no symptoms of anything wrong with you.
After you've recovered from an infection, you may still experience changes to your sense of smell or taste.
Continue to isolate yourself if you have a high temperature after 10 days or are feeling unwell.
Also Check:
Ways People are Leading the War Against the Covid-19-Pandemic
COVID19's Impact on the Construction Industry
Thailand Bans Travelers from Eight Africa Nations Over
Also check our site: USNIB