Zach Bryan Announces 10-Month Stadium Tour In 2024; Jason Isbell, Sheryl Crow Open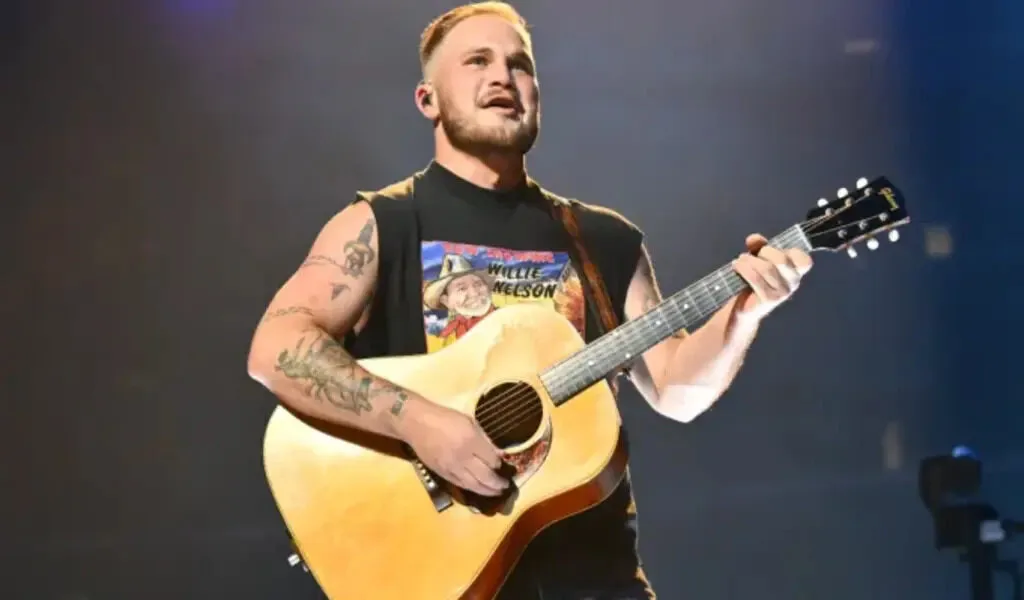 (CTN News) – In 2024, Zach Bryan intends to go much bigger, both in terms of his tour length and, in several cases, the size of his venues.
Earlier this week, the singer-songwriter announced the "Quittin Time Tour" tour, which he will embark on from March through December. He will tour mostly in arenas, but also make a number of stops in stadiums.
In stadiums along the route, Jason Isbell and the 400 Unit and Sheryl Crow will open shows for the 27-year-old phenomenon.
The tour will also feature Turnpike Troubadours, Sierra Ferrell (who is featured on Zach Bryan new album), the Middle East, Matt Maeson, and Levi Turner (who is signed to Bryan's label and is the only constant among the tour's openers).
Announcing the news follows the release of the self-titled album "Zach Bryan" by Warner Records on Friday, as well as the conclusion of the "Burn, Burn, Burn Tour" over the weekend.
AEG Presents is responsible for promoting the tour. The majority of the shows will be ticketed through Ticketmaster – unlike the 2023 tour, where Zach Bryan avoided using Ticketmaster for ticketing.
Out of 54 Bryan shows listed on the tour itinerary, 42 will be on sale through Ticketmaster presale links next year.
For all dates, including those ticketed by Ticketmaster, AEG Presents is responsible for handling the registration process and distributing codes – not Ticketmaster.
However, despite the tour's 10-month duration, there are a few major markets that are not included – notably southern California, where Bryan just played a sold-out show at Crypto.com Arena five nights ago, which may raise suspicions that not all tour dates have been confirmed.
Since Zach Bryan
plays arenas

rather than stadiums,

Most of these cities will get two nights of Bryan's performances. These include the opening show in Chicago on March 6-7 and the closing show in Tulsa on Dec. 13-14.

Stadium appearances will take place in the greater Dallas area, the Boston area, Denver, Atlanta, Tampa, and Minneapolis.

In addition to Tampa, Arlington, TX, and Foxborough, MA, Isbell will also be joining the tour. In Atlanta, Crow is scheduled to perform.

As with his recently completed tour, Zach Bryan is expected to keep a tight lid on ticket resale possibilities. Fans must pre-register here in order to receive a presale code prior to the sale of tickets.

For those who receive a code, the presale will begin on Sept. 6. Tickets will go on sale to the general public on Sept. 8.

SEE ALSO:

'Barbie' And 'Gran Turismo' Compete For Weekend Box Office Supremacy