In 'Ghostbusters: Frozen Empire,' Paul Rudd Battles Ghosts Again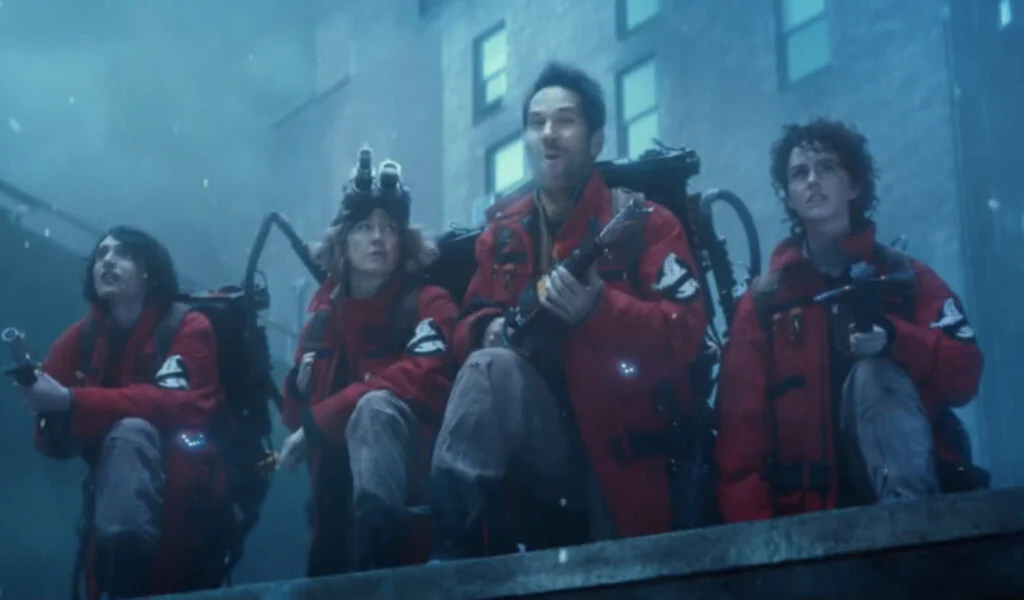 (CTN News) – It's time to play the theme song, it's time for the Ghostbusters to return!
"Ghostbusters: Frozen Empire" is the sequel to the 2021 movie: Afterlife," and Sony has released a trailer for it.
Although the franchise's fourth film took ghostbusting to rural Oklahoma, its fifth film is set in New York City, where it all began. There is an idyllic summertime in New York City which turns into an icy winter wonderland when a mysterious "death chill" sweeps through the city. In this movie, they are led by Paul Rudd in their fight against the frozen foe.
"Ghostbusters: Afterlife" premiered in November 2021 and was directed by Jason Reitman, son of Ivan Reitman, who directed the original. During a trip to a small town in Oklahoma, a single mother and her two children discovered their grandfather's secret legacy as well as their connection to the Ghostbusters.
As a newcomer to the series, Rudd co-stars with Carrie Coon, Finn Wolfhard, and Mckenna Grace in the series. As part of "Afterlife," the original stars, including Bill Murray, Dan Aykroyd, Ernie Hudson, Annie Potts, and Sigourney Weaver, made their "Ghostbusters" return.
The script for "Afterlife" was written by Jason Reitman, Gil Kenan, Aykroyd, and Ivan Reitman along with Gil Kenan and Aykroyd, who both produced it.
A new movie is set to be released by Kenan, who is directing it. In February, Reitman teased the sequel's production with an Instagram post that showed him standing alongside Kenan in front of the iconic" firehouse, with "Ghostbusters: Afterlife" cinematographer Eric Steelberg snapping the picture.
After being announced as director, Kenan said, "It is an absolute honor to pick up the proton pack and step behind the camera to work on the next chapter of the Spengler family saga." Kenan added, "I wish I could go back to 1984 and tell the kid in the sixth row of the Mann Valley West that one day he would get to direct a 'Ghostbusters' movie."
It is the fifth edition of the franchise, which includes the 1984 film "Ghostbusters", its 1989 sequel "Ghostbusters II", its 2016 remake designed to appeal to a female audience, as well as its 2021 sequel: Afterlife".  According to Sony, the film will be released on March 29th. Here's the trailer for the film.
SEE ALSO:
Wynonna Judd On Her CMA Awards Performance: "I Was Nervous"