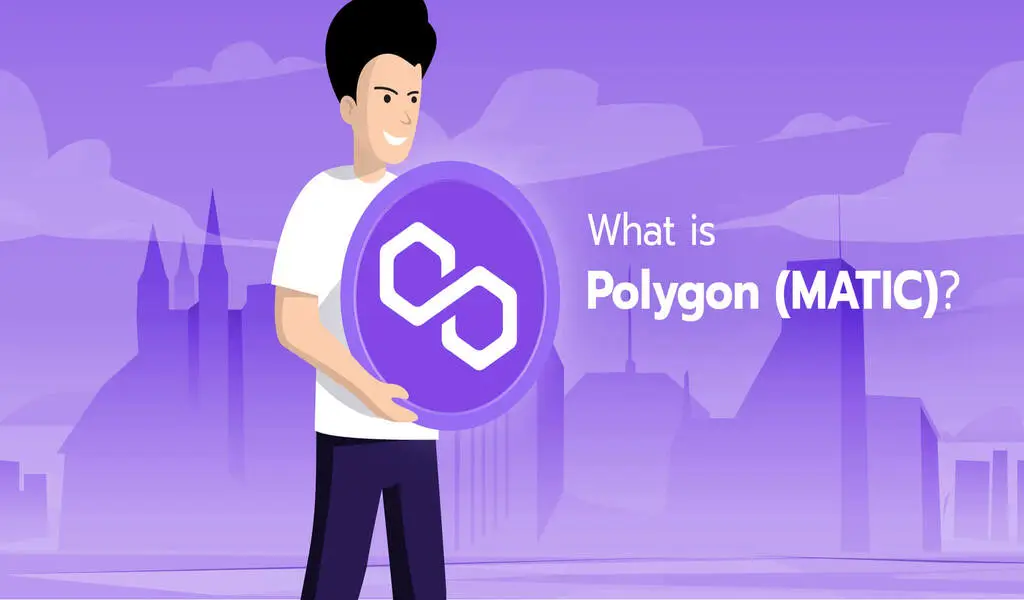 Polygon, formerly a Matic network. This is a one-way scaling solution. The main objectives of which include things like reducing the speed of the blockchain network and providing several tools to reduce the complexities and costs of transactions.
On the other hand, if we talk about the point of view of the polygon, then its centre is Ethereum (ETH). Ethereum is a platform that is believed to be a range of decentralized applications, where one can engage in virtual worlds, buy art, play games as well as participate in a range of financial services.
Polygon's main objectives also include expanding the security, efficiency, size, and utility of Ethereum while continuing to strive to bring products that are attractive to developers to market faster. You can find many cryptocurrency exchanges online, like this platform.
What is Polygon Matic Crypto? How does this work?
Polygon Network, formally known as Matic Network, is considered to be the most well-known and popular secondary scaling solution based on the Ethereum network. To put it simply, Polygon Networks is a solution that operates alongside or on top of an existing blockchain network.
On the other hand, if you have extensive knowledge about the crypto world, then you will be aware that Ethereum transactions have become slow as well as expensive.
Whereas, in the crypto world, Ethereum is considered to have a great reputation and according to the market cap, it has emerged as the second largest crypto. The cost and speed of the network, especially at peak transaction times, also offer several challenges for the future of crypto.
So, where is Polygon Crypto's role in all of this? Polygon Network has emerged as an ideal solution for Ethereum as well as the entire crypto community.
Polygon is like a scaling solution that makes overlay network payments both cheap and fast, happening on the ETH blockchain; The Polygon network which plays a vital role in processing a portion of such transactions can also reduce the congestion that would otherwise occur.
Polygon Crypto (MATIC) used for
Here are few of the use cases for MATIC reviewed:
Staking; Using options such as approving and validating transactions, percentage-based rewards can be earned by holding or staking Polygon Crypto on the network.
Proprietary platform currency; Speaking of the MATIC token, it plays an important role in paying transaction fees.
Purchase of NFTs and digital assets; The use of MATIC can be the basis for ERC-20 token functions to make purchases of NFTs and digital assets in conjunction with a Web 3.0 wallet.
DeFi Protocol; Various DeFi projects can be integrated and used using both MATIC and Polygon Network. While the above are use cases that are considered fairly broad in their reach, these capabilities only attempt to skim the surface concerning the future potential of MATIC, Polygon, or Crypto.
What is the difference between Polygon and Matic?
Matic Network was launched during the year 2017 and was rebranded during the year 2021, which was renamed 'Polygon Network'. However, if we talk about the original ticker, MATIC, it was not changed during the rebrand – and its original utility and use case was retained as well.
Advantages and Disadvantages of Polygon Crypto (MATIC)
Various cryptocurrencies appear in the market with their advantages and disadvantages. Polygon Crypto (MATIC) is considered no different. Given these fundamentals, these points can affect how you can trade the markets, so here we have highlighted some of them below:
Advantages: Very low transaction fees with typical fees ranging from around $0.01. Faster transaction speeds with average processing fees coming out to around 2.1 seconds.
Disadvantages: There is no proprietary blockchain of any kind, mainly because it is a layer 2 on top of the ETH blockchain. Can't be used for everyday purchases, the main use of which is for direct transactions and use within the Polygon network.
SEE ALSO: Twitter (X Corp) Files Lawsuit Against CCDH Alleging Data Misuse And Scare Campaign