Best Laptops For Counter-Strike 2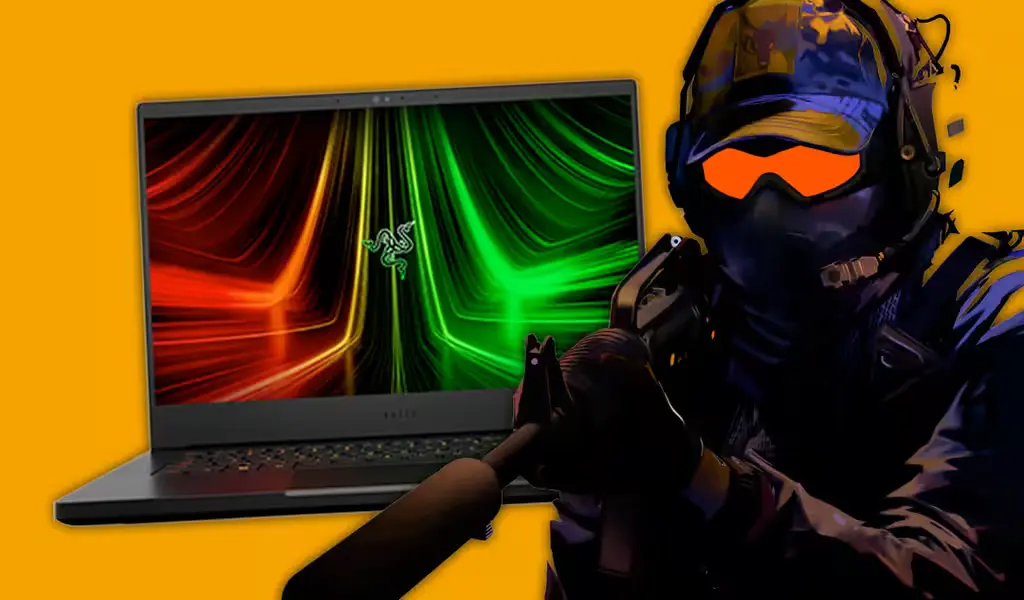 (CTN NEWS) –  Thinking about upgrading your laptop or switching to a more portable option?
With the launch of Counter-Strike 2, it's an excellent time to consider enhancing your mobile gaming setup.
When selecting a laptop for CS2, we suggest opting for models equipped with Nvidia graphics cards.
This recommendation isn't about favoritism but rather aimed at leveraging Nvidia Reflex, a crucial CS2 feature that minimizes input lag to provide a more responsive and competitive gaming experience.
Although laptops with AMD graphics also offer excellent performance, Nvidia Reflex provides an additional advantage that serious CS2 gamers may desire.
Our suggested laptops featuring Nvidia graphics will provide you with a CS2 gaming experience akin to playing on a desktop, regardless of your location.
Refresh rate is another critical factor to consider when searching for the best laptops for CS2, and we've compiled a list of our top recommendations below.
1. Razer Blade 14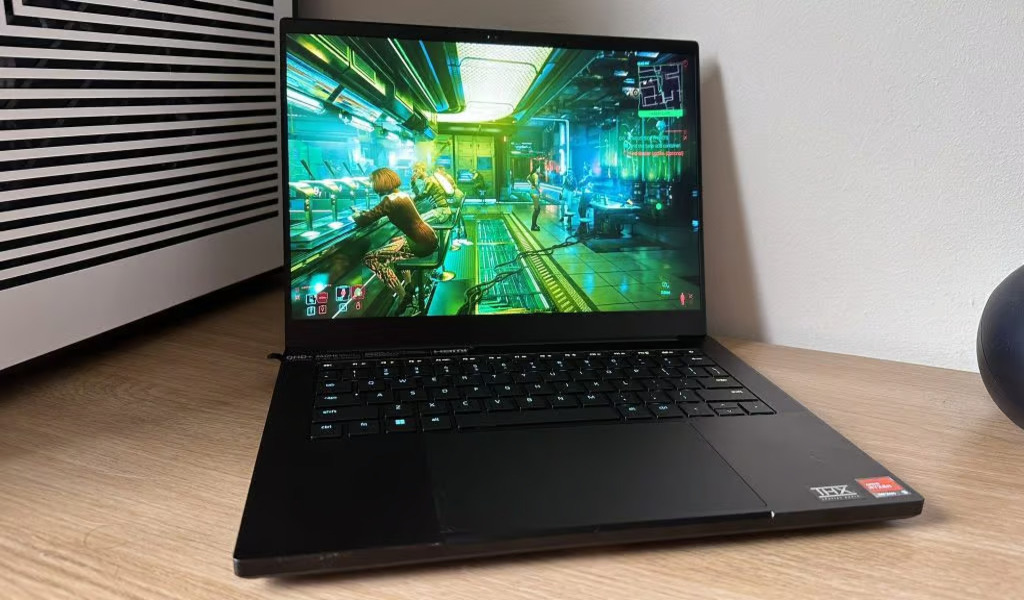 The smallest of Razer's trio of laptops, the Razer Blade 14, boasts some serious power.
It features a laptop-grade RTX 4070, providing unmatched performance in its tier.
Although it is priced higher than many of its competitors, the Razer Blade 14 is an excellent choice for those seeking a long-lasting laptop.
Counter-Strike 2 is poised to become Valve's primary esports title for the next decade, following in the footsteps of Global Offensive, with Dota 2 being the other major esports title.
The Razer Blade 14's robust hardware, featuring a powerful CPU and GPU, ensures that you'll be able to enjoy Counter-Strike 2 well into the 2030s, making it a future-proof investment.
The Razer Blade 14 not only features the impressive RTX 4070 but also comes with DDR5 RAM and a powerful AMD 7000 processor.
While this generation of processors is more power-efficient, it's still advisable to have a substantial power bank or keep the charger nearby if you plan to play Counter-Strike 2 on the go to ensure uninterrupted gaming sessions.
2. MSI GF Series
The MSI GF Series laptops offer a more budget-friendly option for those who don't want to invest in high-end gaming laptops.
With prices often falling below $1000, you can save a significant amount of money while still getting a capable gaming laptop that can handle Counter-Strike 2 and other games effectively.
While the specs of MSI GF Series laptops may not be top-tier, feedback from CS2 beta tests suggests that this hardware level is sufficient to achieve esports-ready refresh rates.
With a 144Hz panel, these laptops can deliver smooth gameplay experiences, making them suitable for players aiming to reach higher ranks in Counter-Strike 2.
When considering a laptop from the MSI GF series, it's important to take your budget into account.
While the previous generation (12th-gen Intel and RT 30-series) may appear slightly dated, it can still deliver solid performance for esports-level games.
If you're primarily focused on playing titles like Counter-Strike 2, this older hardware should be more than capable of meeting your needs while potentially offering cost savings.
If your gaming interests extend beyond CS2 or Valorant and you value the advantages of DLSS 3, it would be wise to explore laptops equipped with an RTX 40-series GPU.
These GPUs offer enhanced features and performance that can significantly benefit a wider range of games and applications.
3. Asus ROG Strix Scar 17 X3D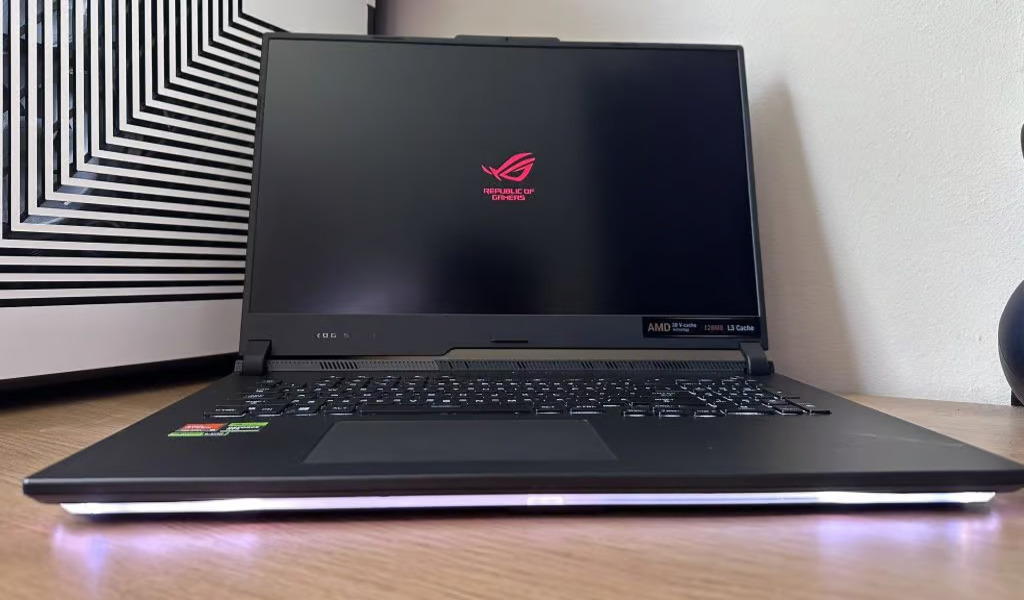 The availability of certain laptop models can vary by region and change over time, so it's essential to keep an eye on local retailers and official manufacturer websites for updates on product availability in your area.
Be patient, and you should be able to find the laptop that suits your needs.
The ROG Strix Scar 17 X3D is indeed a high-end gaming laptop, equipped with powerful hardware that can deliver top-notch performance in Counter-Strike 2 and other demanding games.
The 240Hz panel ensures smooth and responsive gameplay, making it an excellent choice for competitive gamers.
However, it's worth noting that such high-end laptops often come with a premium price tag, so it's essential to consider your budget and specific gaming needs before making a purchase.
The inclusion of AMD's 3D V-Cache technology in the X3D version of the ROG Strix Scar 17 is indeed a noteworthy feature.
It can provide a performance boost in gaming and other CPU-intensive tasks, making it an appealing choice for gamers looking to get the most out of their laptop.
However, as with any premium hardware feature, it's essential to evaluate whether the extra performance justifies the additional cost based on your specific gaming and computing needs.
Indeed, desktop replacement laptops like the ROG Strix Scar 17 X3D prioritize performance and gaming capabilities over portability and battery life.
These laptops are designed for serious gamers who want the best possible gaming experience and are willing to sacrifice mobility for raw power.
If you're someone who values high-refresh-rate displays, powerful GPUs, and top-tier CPUs for gaming, and you don't mind being tethered to a power source most of the time, then such a laptop can indeed be a valuable investment for immersive gaming sessions.
4. Asus ROG Zephyrus 14 (2023)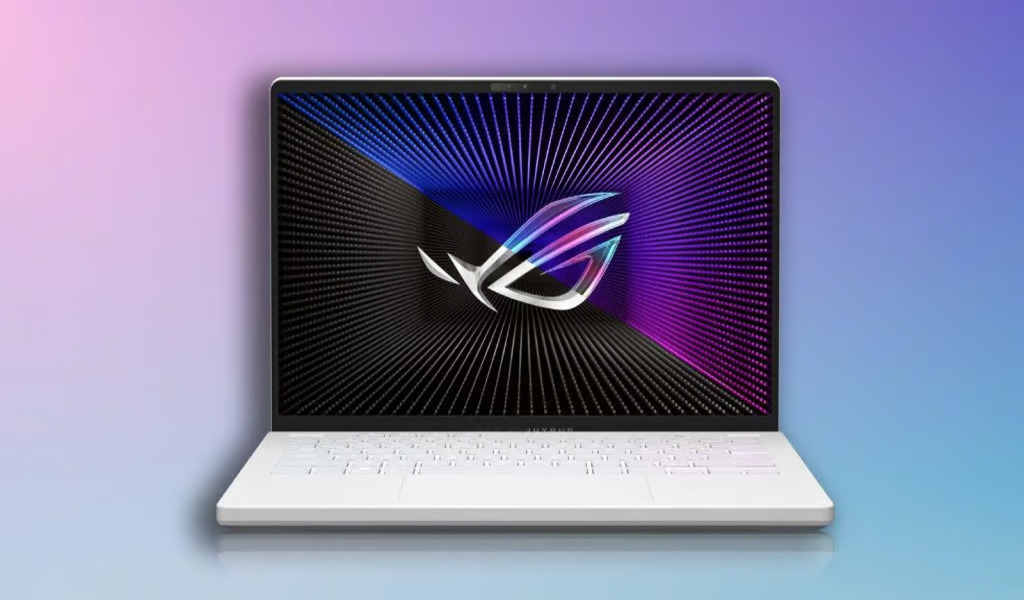 The ROG Zephyrus laptops from Asus have consistently earned praise for their combination of high-performance components and competitive pricing.
These laptops are known for delivering a great gaming experience without breaking the bank, making them a popular choice among gamers who want value for their money.
Asus has been diligent in updating and improving the Zephyrus series year after year, ensuring that it remains a competitive option in the gaming laptop market.
The latest version of the ROG Zephyrus, featuring an RTX 4060 GPU, is a solid choice for gaming, particularly in a less resource-intensive game like Counter-Strike 2.
The combination of this GPU with other high-quality components makes the laptop capable of delivering a smooth gaming experience, and its price point offers good value for gamers looking for a competitive gaming laptop.
The 2023 version of the ROG Zephyrus comes equipped with the highly efficient AMD Ryzen 9 7940HS processor.
This efficient CPU should provide enough battery life for several rounds of Counter-Strike 2 gameplay before requiring a recharge.
It complements the laptop's gaming performance and makes it a versatile option for gamers on the go.
The 2023 version of the ROG Zephyrus is an ideal choice for gamers who prefer gaming on the go or those with limited space for a larger gaming setup.
Its 165Hz screen provides a smooth gaming experience, making it suitable for competitive play on ranked ladders.
While it lacks HDMI 2.1 support for higher frame rates, you can easily resolve this by using a USB-C to DisplayPort adapter, ensuring you get the most out of your gaming experience.
5. Acer Predator Helios 16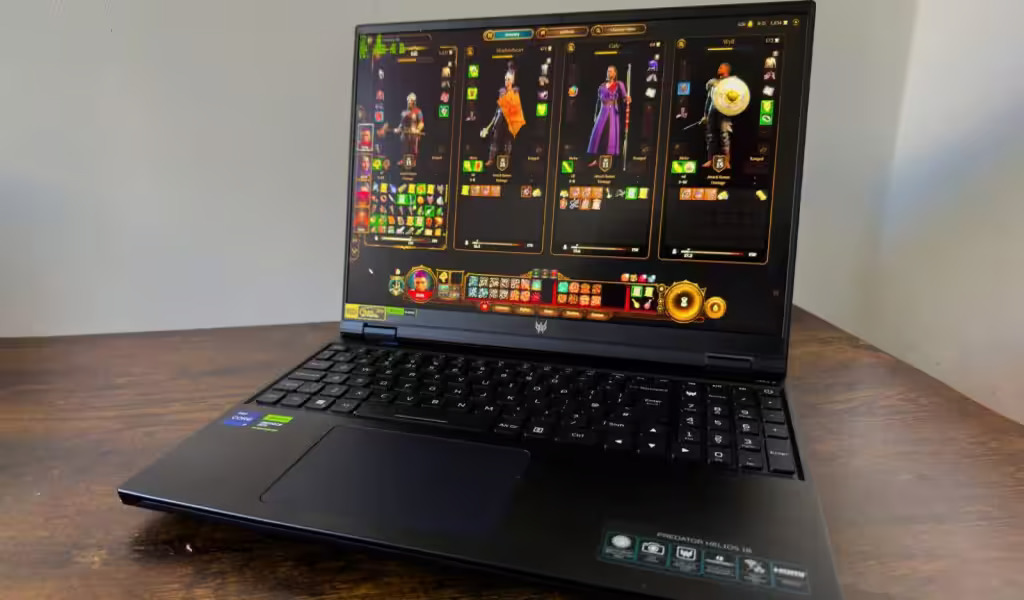 The Acer Predator Helios 16 is a recent addition to our laptop reviews and offers impressive power, making it an excellent choice for gamers who prefer a non-desktop gaming experience.
If you have a collection of beloved peripherals but dread dealing with tangled wires, the Helios 16 has you covered.
It features a convenient jut-out design at the back, complete with two Thunderbolt-enabled USB-C ports and an HDMI 2.1 port, making cable management a breeze.
When you strip away all the additional customizations and extras that Acer has added, the Helios 16 stands out as an excellent laptop, whether you're a high-end esports enthusiast or a newcomer to gaming.
With the powerful RTX 4080 and 13900HX combination, this laptop is a force to be reckoned with and can handle just about any game with ease, including Counter-Strike 2.
MORE RELATED NEWS:
Thai-UAE free trade deal is 80% complete, which may improve Thai GDP
Japan's Lunar Startup 'ispace' Delays Moon Landing Mission to 2026: Challenges And Opportunities
Nagorno-Karabakh's Self-Proclaimed Republic Announces Dissolution Effective From January 1st