Colts Want Packers WR Christian Watson In Jonathan Taylor Trade Talks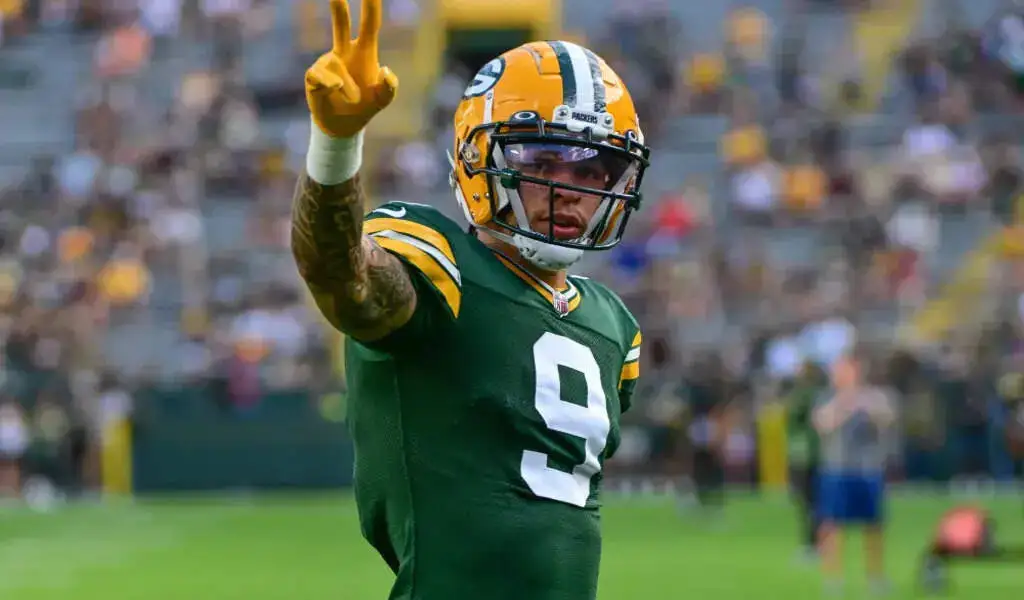 (CTN News) – While discussing a trade involving disgruntled Green Bay Packers running back Jonathan Taylor, the Indianapolis Colts wanted Green Bay Packers receiver Christian Watson as part of the deal.
During the initial discussions in which Taylor and Watson were discussed, the Packers were not considering trading Watson and no draft picks were being offered in exchange for Watson, according to Adam Schefter of .
Apparently, Schefter was not able to reach an agreement regarding a trade involving the Packers, Colts and Taylor.
It was reported by NFL Network's Ian Rapoport that the offered two "mid-round picks" for Taylor, but it appears that trade talks between the Packers and the Colts have now ended with the start of the regular season just around the corner.
He scored nine touchdowns during his rookie season, including eight touchdowns during Green Bay's last eight games of the season, making him' second-round pick in 2022.
The numbers Watson produced over the last half of the season suggest he could soon become one of the league's most talented wide receivers.
As part of the trade talks with the Miami Dolphins, the Indianapolis Colts also wanted receiver Jaylen Waddle, demonstrating the desire of the team to acquire a standout young receiver for Taylor, but it also showed how unreasonable the team was in seeking realistic compensation for Taylor.
In the past, the Packers may have considered adding Taylor, who is an All-Pro at the NFL level and who starred at the University of Wisconsin.
However, it is unlikely that the Packers would have considered including Watson in a hypothetical trade at this time, as the team transitions into the Jordan Love era.
A hamstring injury has forced Watson to withdraw from Sunday's season opener versus the Chicago Bears due to the fact that he won't be able to play.
As of right now, Taylor remains on the Physically Unable to Perform list, which means he will miss at least the first four games of the 2023 season as a result.
SEE ALSO:
49ers vs Steelers Live Stream: How To Watch From Anywhere