India vs Pakistan Game Day And Reserve Day Weather Forecast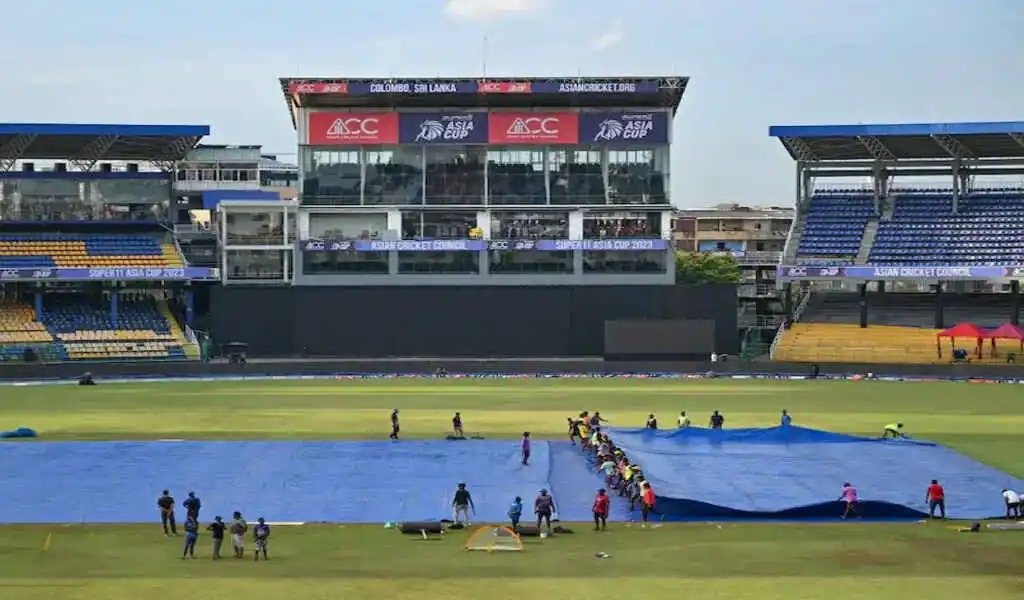 (CTN News) – When India and Pakistan face off in the final of the ongoing edition of the Asia Cup on Sunday, it will be the second time that the two nations will be facing off against each other.
As a result of the heavy rain that fell in Pallekele last week, the match between India and Pakistan for the group stage was rained out and both teams ended up with one point each.
There will be a lot of attention paid to the rain gods when India and Pakistan square off once more, this time at the R. Premadasa Stadium in Colombo, Sri Lanka. As part of the preparations for the blockbuster clash between India and Pakistan, the Asian Cricket Council (ACC) added a reserve day on Friday.
A reserve day has been incorporated into the Asia Cup 2023 Super 4 match between India and Pakistan scheduled to take place on 10th September at the Premadasa International Cricket Stadium in Colombo.
The ACC said in a statement that in the case that adverse weather stops play during Pakistan's match against India on the 11th September 2023, the match will resume from the point at which it was suspended.
Weather conditions have cast doubt over the fixture between the two Asia giants, as the forecast predicts that the rain could play spoilsport both on the day of the game as well as on the reserve day of the match as anticipation builds for the clash between the two teams.
The Weather.com website states that there is a 90-100 per cent chance of rain and thunderstorms in Colombo on Sunday as well.
There is a 90 percent chance of rain on the reserve day, along with a possibility of thunderstorms as well.
On Sunday and Monday, Accuweather is also predicting high probability of rain with 94 and 95 percent cloud coverage on Sunday and Monday, respectively.
According to the forecast, it will likely be cloudy with a few thunderstorms, especially towards the end of the day.
As the only match in the Super Four stage to have a reserve day,
India v Pakistan is the only one in the Super Four stage to do so.
You can listen to the latest songs, only on JioSaavn.com
The coaches of both Sri Lanka and Bangladesh, the other two teams in round two of the competition, have however both spoken out against the exemption granted by the ACC, expressing their displeasure.
There is no doubt that the exemption has been granted keeping in mind that the clash between arch-rivals, India and Pakistan, brings in a huge amount of revenue for the broadcasters as a result of the clash.
SEE ALSO:
Nebraska vs. Colorado Predicted By a College Football Computer Model