First Humanitarian Aid Convoy Reaches Gaza Amidst Ongoing Israeli Bombardmen
(CTN NEWS) – In the wake of the 12-day-long Israeli siege on Gaza, the first convoy of emergency humanitarian aid entered the enclave from Egypt.
This shipment arrived amidst ongoing Israeli bombardment that has resulted in the deaths of dozens of Palestinians.
The Gaza Health Ministry reported that the Israeli airstrikes and missile attacks have claimed the lives of approximately 4,137 Palestinians, including hundreds of children.
Over a million of the 2.3 million people in Gaza have been displaced due to the conflict.
The United Nations organized the convoy, which includes life-saving supplies meant to be distributed by the Palestinian Red Crescent.
Hamas, a Palestinian group, confirmed the delivery of medicine and limited food supplies but noted the absence of fuel.
Palestinian health officials expressed concern that the shortage of fuel is endangering the lives of patients, including those injured in air strikes.
Already, 14 medical centers have suspended operations due to the lack of fuel.
UN representatives emphasize the urgent need for at least 100 trucks daily to address life-saving requirements in Gaza.
They also stress the necessity of a large-scale, sustainable aid operation.
This task has become more challenging with Israel's continuous bombardment of the region.
Israeli Prime Minister Benjamin Netanyahu pledged to "fight until victory" following the release of the first two hostages held by Hamas.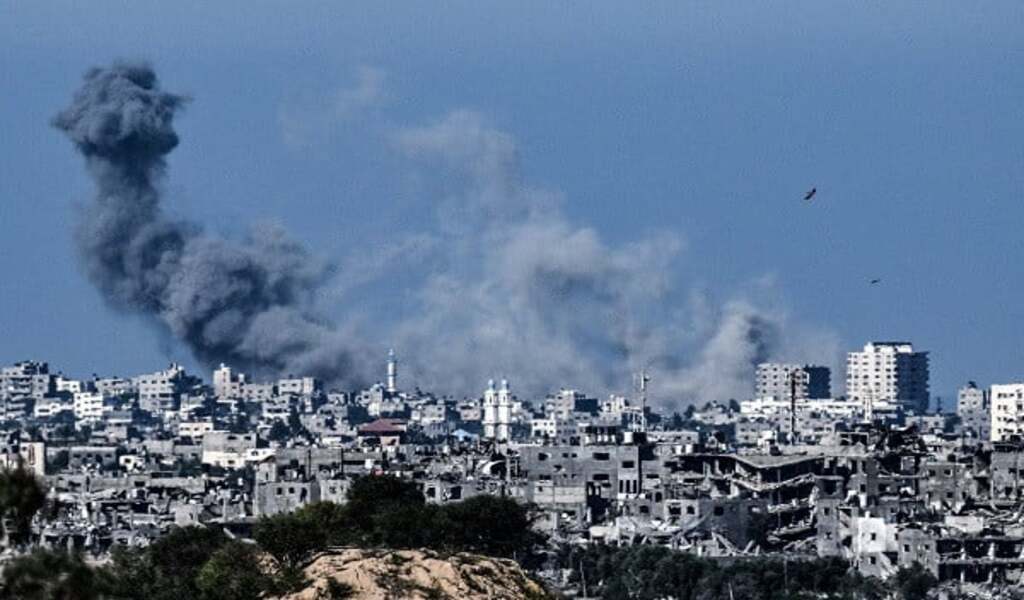 Following Israeli Prime Minister Benjamin Netanyahu's statement that there would be no pause in Israel's ongoing aerial attacks and the anticipation of a ground invasion, the Israeli military announced that their fighter jets had targeted numerous "Hamas terror targets throughout the Gaza Strip."
This included command centers and combat positions located inside multi-story buildings.
Local reports revealed that Israeli aircraft struck six residential homes in northern Gaza, one of the most densely populated areas globally, resulting in at least 19 casualties and many injuries.
The Israeli military also reported a fresh barrage of rockets fired from Gaza towards communities along the southern Israeli border before dawn.
There was a brief lull until sirens went off in Ashdod, a port city around 40 kilometers north of the Gaza Strip.
As of now, there is no information available about casualties from these incidents.
Hamas released Americans Judith Tai Raanan, 59, and her daughter Natalie, 17, who were among the roughly 200 individuals taken hostage during the October 7 cross-border attack by Islamist militant factions.
An image obtained after their release showed the two women, accompanied by three Israeli soldiers and holding hands with Gal Hirsch, Israel's coordinator for captives and missing individuals.
These hostages are the first to be confirmed as released by both sides in the ongoing conflict.
Israel has assembled tanks and troops near the fenced border surrounding the Gaza Strip for a planned ground invasion with the aim of eliminating Hamas.
This comes after several inconclusive wars, starting from Hamas's seizure of power in Gaza in 2007.
Prime Minister Netanyahu stated late on Friday night, "Two of our abductees are at home. We are not giving up on the effort to return all abducted and missing people. At the same time, we'll continue to fight until victory."
Hamas' armed wing spokesperson, Abu Ubaida, mentioned that the hostages were released partially for "humanitarian reasons" as a response to Qatari mediation efforts.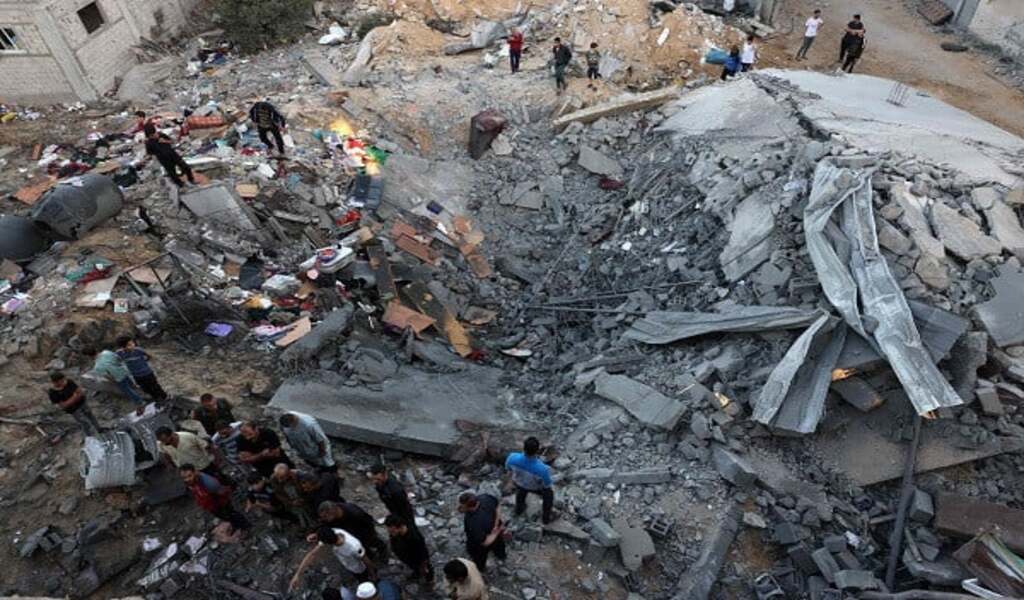 Israeli Defense Minister Yoav Gallant has emphasized that their objectives in the conflict with Hamas won't be swiftly or easily achieved.
He stated that their goal is to dismantle the Hamas organization, including its military and governance structures, which is expected to be a challenging and costly phase.
Following that, there will be a more extended process to establish a different security situation in which Israel faces no threats from Gaza.
Gallant stressed that this endeavor won't be resolved in a matter of days, weeks, or even months.
Heavy Bombardment
The Orthodox Patriarchate of Jerusalem, the primary Palestinian Christian denomination, reported that Israeli forces had targeted the Church of Saint Porphyrius in Gaza City, where hundreds of Christians and Muslims had sought shelter.
The Israeli military stated that part of the church was damaged during an airstrike on a nearby "militant command center."
Israel has already ordered all civilians to evacuate the northern portion of the Gaza Strip, which includes Gaza City.
However, many people have not left, expressing fears of losing everything and lacking a safe place to go, as even southern areas are under attack.
When asked if Israel had adhered to the laws of war in its response, US Secretary of State Antony Blinken reiterated on Friday that Israel had the right to defend itself and ensure that Iran-backed Hamas couldn't launch further attacks.
"It's important that operations be conducted in accordance with international law, humanitarian law, and the laws of war," he stated.
The United Nations Office for the Coordination of Humanitarian Affairs revealed that over 140,000 homes, nearly one-third of all homes in Gaza, had been damaged, with nearly 13,000 completely destroyed.
The United Nations agency for Palestinian refugees reported that at least 17 of its staff members had been killed in the Gaza conflict and warned that the death toll was likely to rise.
"To date, 17 of our colleagues have been confirmed killed in this vicious war.
Unfortunately, the actual numbers are likely to be higher," UNRWA stated in a release.
International attention has been focused on delivering aid to Gaza through the Rafah crossing to Egypt, which is the only access point not controlled by Israel.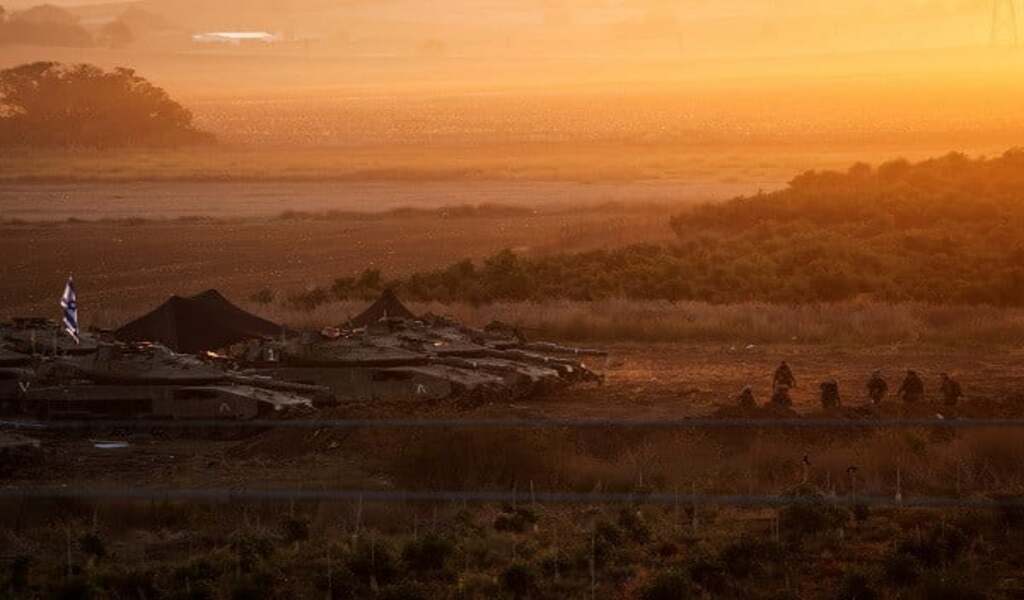 Biden, who recently visited Israel, expressed his belief that aid trucks would enter Gaza within the next 24-48 hours.
UN Secretary-General Antonio Guterres inspected the Egypt-Gaza checkpoint on Friday and emphasized the need for a substantial number of trucks to access Gaza daily while streamlining checks, which Israel argues are necessary to prevent aid from reaching Hamas.
Most Western leaders have expressed support for Israel's actions in the conflict, but there is a growing concern about the humanitarian situation in Gaza.
Meanwhile, many Muslim-majority countries are calling for an immediate ceasefire, and protests against the airstrikes have taken place in cities across the Islamic world.
In the Israeli-occupied West Bank, where violence has escalated since the conflict began, Israeli forces shot and killed a Palestinian teenager during clashes near Jericho.
Since the war between Israel and Hamas started, there have been sporadic but limited clashes between the Israeli military and fighters from the Lebanese group Hezbollah in the border regions between south Lebanon and northern Israel.
On Saturday, the Israeli military reported that a soldier had been killed by a missile attack on the Lebanese border, without providing further details on the timing or location of the incident.
Israel Urges Citizens To Leave Egypt
Amid escalating regional tensions related to the Gaza conflict, Israel's National Security Council has issued travel warnings for its citizens in Egypt (including Sinai) and Jordan, raising the threat level to 4 (high risk).
They have recommended that Israelis currently in these countries leave as soon as possible.
This advisory follows Israel's recent recall of its diplomats from Turkey as a security precaution in response to a prior evacuation request for its citizens.
These developments are occurring in the context of widespread protests across the Middle East in response to Israel's extensive airstrikes on the Gaza Strip.
MORE RELATED NEWS:
Police say 100,000 people gathered in London for Palestine during the crisis in Gaza
Italy's Prime Minister Giorgia Meloni Announces Separation Amidst Partner's Scandal
India Successfully Completes Crucial Test In Gaganyaan Crewed Space Mission After Lift-off Delay