UK-Israeli Citizen Reunites With Mother Freed From Hamas Captivity, Father Still Missing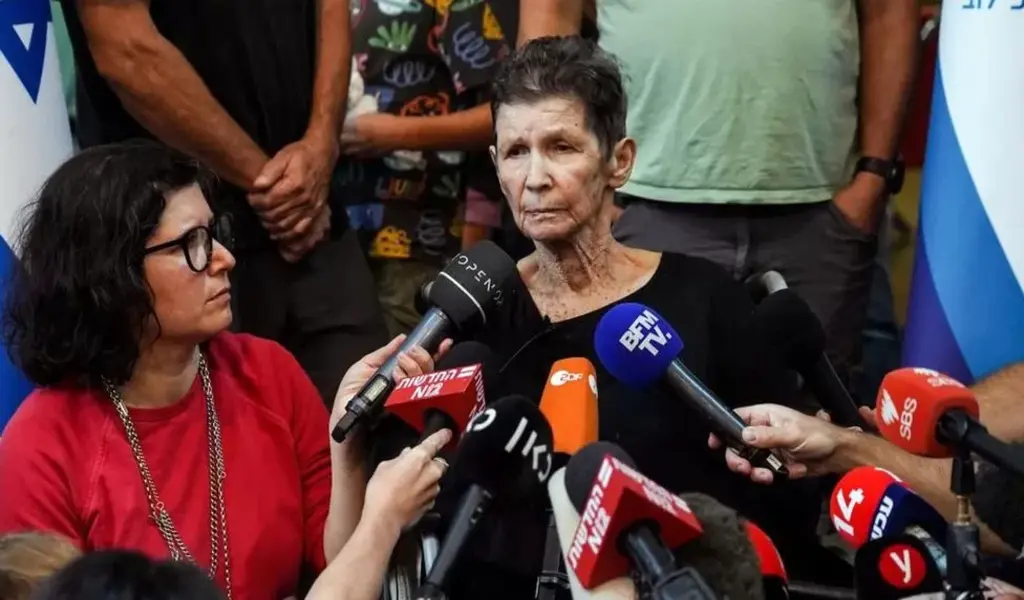 (CTN NEWS) – For the past week, Sharone Lifschitz has barely left her mother's side. Yocheved, 85, was one of two women freed from Hamas captivity in Gaza on Monday, after being taken from her home in Nir Oz.
Sharone, a UK-Israeli citizen, flew to Israel when the news came through that her mother had been released.
But it was a bittersweet moment. Her 83-year-old father Oded, Yocheved's husband of 63 years, is still missing, presumed to be held captive in the Gaza Strip.
"My father spent his life in the peace movement and he fought for the possibility of both nations [Israelis and Palestinians] living peacefully side by side," Sharone told the BBC after her mother was released.
"He believed that you do peace with your enemies. I hope that he is okay. I hope that he's able use his Arabic and that he is being medically treated."
The Lifschitz family had lived in Nir Oz for decades and knew virtually every one of the other 400 or so residents of the liberally minded, agricultural and industrial community.
More than 100 of them are thought to have been killed or captured by Hamas gunmen as they ran rampage through the kibbutz on the morning of 7 October.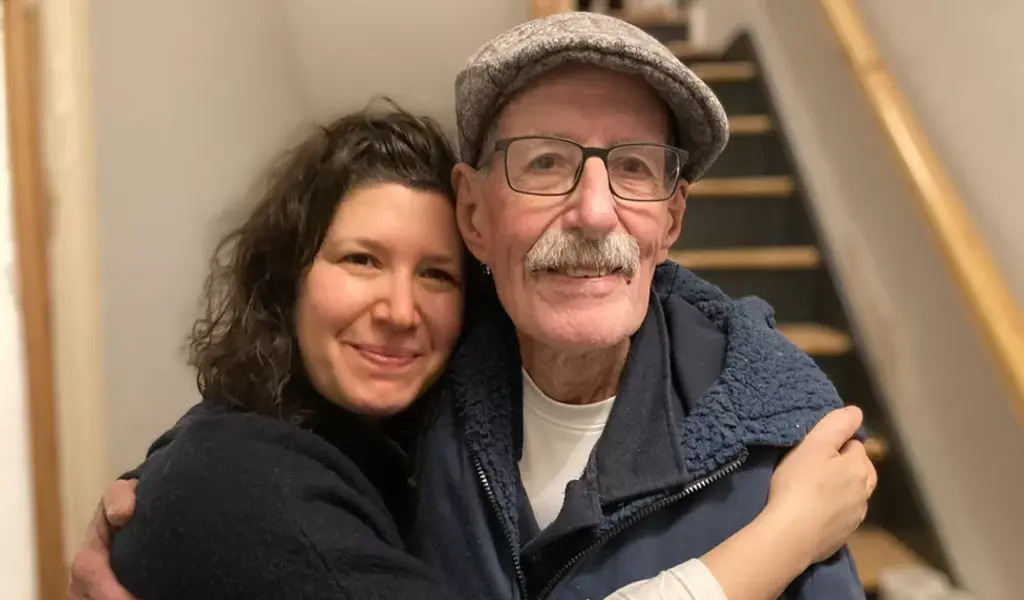 Sharone Lifschitz is now focused on assisting her mother's gradual recovery while also advocating for the Israeli government and its international allies to take more action to secure the release of the 229 Israeli and foreign hostages still held by Hamas in Gaza.
She believes that Israeli Prime Minister Benjamin Netanyahu's plan to launch a ground invasion of Gaza with tanks and thousands of troops to "crush Hamas" should be postponed to allow for more time for negotiations aimed at securing the hostages' release.
Sharone expresses her frustration and astonishment at the delayed response of the Israeli government and military during the attack on the kibbutz, noting that the community had to fend for themselves for hours before help arrived.
Her primary goal is to ensure that these people are safely reunited with their families and communities.
She also mentions her mother's naturally positive demeanor and how she made a gesture of peace by shaking hands with one of her captors and saying "shalom," a salutation signifying peace, during the moment of her release to the International Committee for the Red Cross.
While some in Israel have questioned the handshake, Sharone maintains that her mother did what she felt was right at that moment.
Sharone clarified that the man with whom her mother shook hands was a paramedic who had cared for Yocheved during her captivity.
They engaged in discussions about peace in the region.
However, Sharone wanted to emphasize that while her mother received care after the violent abduction, this should not diminish the ordeal experienced by the hostages.
Until Yocheved's release, there had been no information about the Nir Oz residents who were abducted and taken into Gaza on motorcycles and in cars.
One of the abductees is eight-year-old Ohad Munder-Zichri, along with his mother and two grandparents.
Ohad's older cousin, Osnat, described him as a very intelligent and gifted child who excels in everything he does from a young age.
Osnat and her children relocated from Tel Aviv to Jerusalem to seek refuge with family and escape the rocket attacks from Gaza.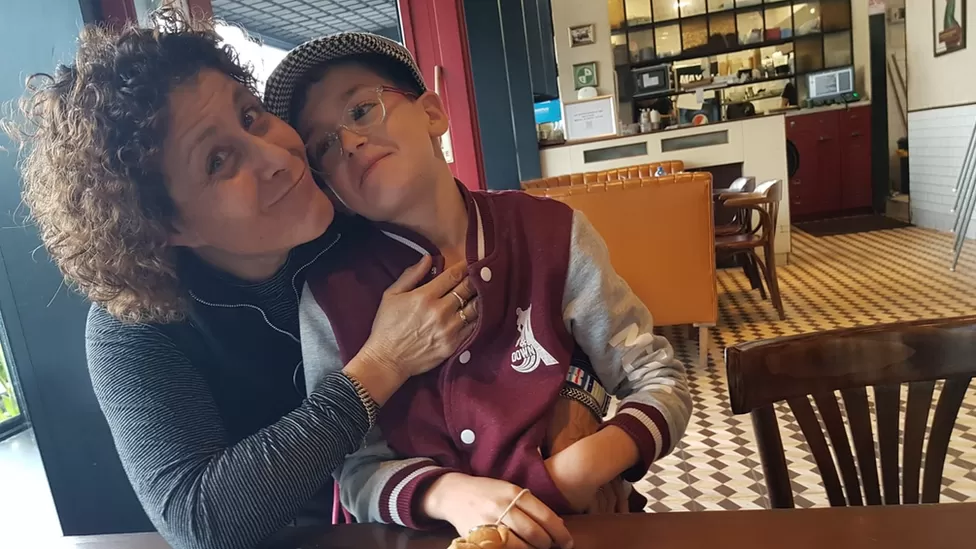 The attack on Nir Oz, a community founded by Sharone's parents in the mid-50s, was a profound shock to the residents.
Osnat described the terrifying experience of being taken from their homes, emphasizing that they were innocent and had harmed no one. Sadly, one of their cousins lost their life in the attack.
This week marked Ohad's ninth birthday, but his family couldn't celebrate, as they long for his and his family's safe return.
Following her release, Yocheved shared information about her captivity and mentioned that she was with other Nir Oz residents.
However, Ohad and Sharone's father, Oded, were not among them.
Even though her mother has been released, Sharone believes it's too early to think about the future.
Their family home in Nir Oz was destroyed, and all the mementos from her mother's photography career and her father's days in journalism are lost.
Sharone is determined not to return to the UK, and her mother Yocheved will not find peace until Oded and the other members of Kibbutz Nir Oz, including Ohad, are free.
MORE RELATED NEWS:
A South Korean Court Approved the Military's Ban on Gay Sex, LGBTQ
Phuket: Indians and Russians overstay their visas, leading a police operation
Thai Singer Accused of Cheating a Woman and Forcing her to have an Abortion