Is The Success Of An Israeli Ground Invasion In Gaza Achievable?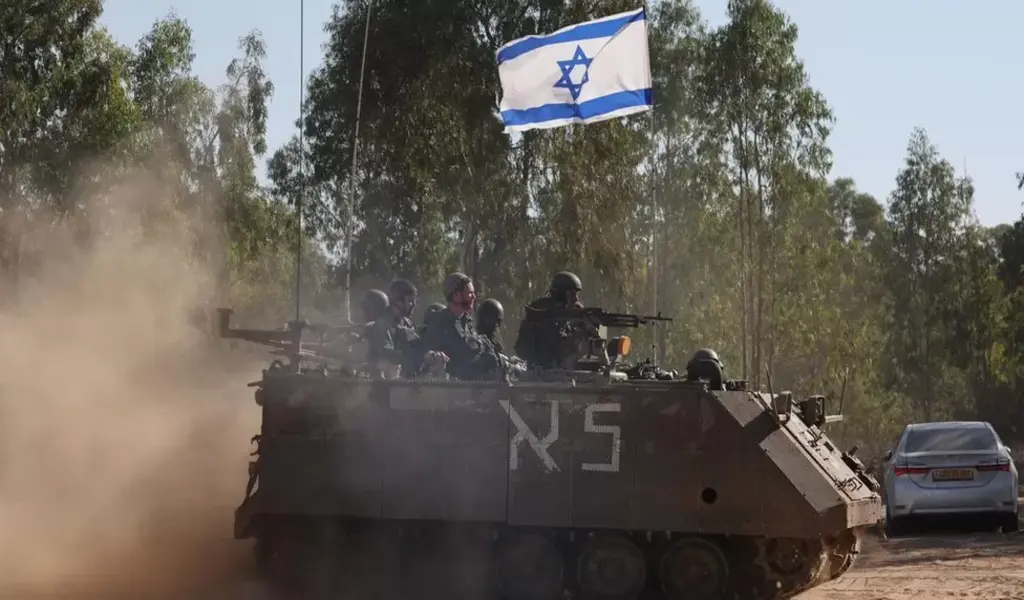 (CTN NEWS) – The success of an Israeli ground invasion of Gaza in achieving its aims is a complex and highly contentious issue.
It depends on the specific objectives of such an operation and the broader geopolitical context.
Here are some factors to consider:
1. Security Objectives:
If the primary goal of an Israeli ground invasion is to eliminate specific threats, such as rocket launch sites, weapons caches, or the leadership of militant groups like Hamas, it may achieve some short-term gains in terms of degrading those capabilities.
2. Deterrence:
Ground invasions can be seen as a show of force, aimed at deterring future attacks. However, the effectiveness of deterrence is debatable, as it may lead to increased resentment and resistance among the civilian population.
3. Civilian Casualties:
A ground invasion poses significant risks to civilian lives and infrastructure. High civilian casualties can lead to international condemnation, increased anti-Israel sentiment, and may not be conducive to long-term stability.
4. Political and Diplomatic Impact:
International and regional diplomatic efforts can play a significant role. Mediation and peace negotiations can result in ceasefires and de-escalation, potentially rendering a ground invasion unnecessary.
5. Long-Term Stability:
Historically, ground invasions in Gaza have not led to long-term stability or peace. They can lead to cycles of violence and animosity, making it challenging to achieve lasting solutions.
6. Geopolitical Factors:
The geopolitical context, including the positions of key regional players and international actors, can have a significant impact on the outcome of such an operation.
7. Public Opinion:
Domestic and international public opinion can influence the success of a ground invasion. High civilian casualties may erode support for such actions.
In summary, the success of an Israeli ground invasion in Gaza is uncertain and depends on a range of factors, including the specific objectives, the response of militant groups, international diplomacy, and the willingness to engage in meaningful peace negotiations.
Ground invasions in the past have not resulted in long-term solutions, and alternative approaches, such as diplomacy and negotiations, may be necessary to achieve a more stable and lasting peace in the region.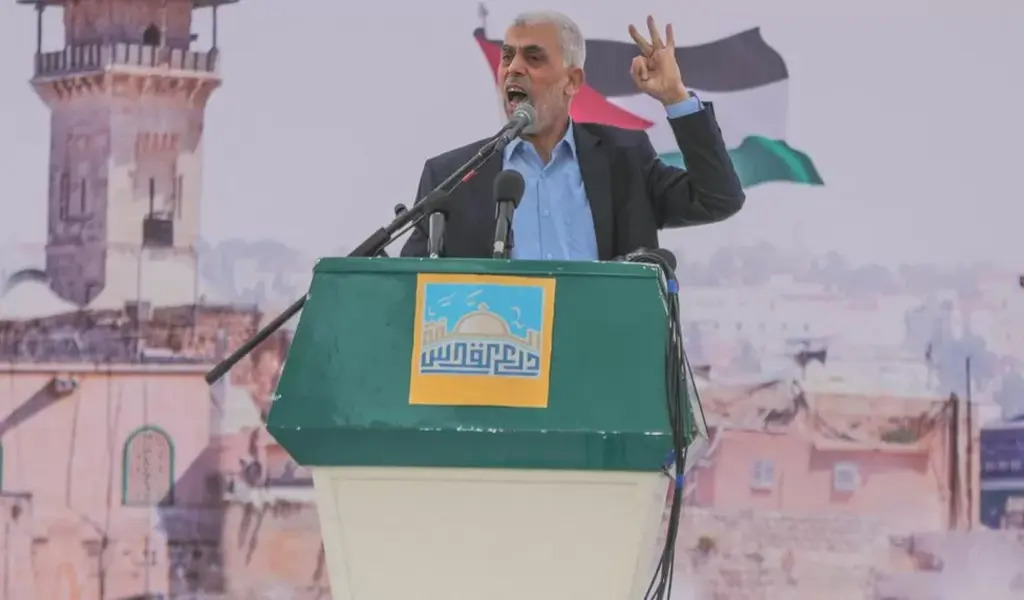 Israel's leadership has declared its determination to eliminate Hamas and transform Gaza.
Prime Minister Benjamin Netanyahu expressed a strong stance, stating, "Every Hamas member is a dead man" after a brutal attack by the group that resulted in over 1,400 casualties in Israel.
He pledged to dismantle both the "terror machine" and the political structure of Hamas.
Israel has announced an expansion of its ground operations in Gaza, raising expectations of a broader land invasion.
The ultimate goal, once Hamas is defeated, is complete disengagement from Gaza.
Defense Minister Yoav Gallant envisions a "new security regime" in which Israel would no longer bear responsibility for daily life in the territory.
The objectives of Operation Swords of Iron appear more ambitious than previous military campaigns in Gaza and could extend over several months.
However, questions arise about the feasibility of these aims and how commanders plan to achieve them.
Entering the Gaza Strip involves challenging house-to-house urban combat, with inherent risks for the civilian population of over two million.
Officials in Hamas-controlled Gaza report over 7,000 casualties and the displacement of hundreds of thousands from their homes.
The Israel Defense Forces (IDF) face the additional challenge of rescuing more than 220 hostages held in undisclosed locations throughout Gaza.
Military analyst Amir Bar Shalom of Israel's Army Radio questions the feasibility of entirely dismantling Hamas, given its roots in extremist Islam.
He suggests that weakening the group's operational capabilities may be a more realistic goal.
Weakening Hamas's capabilities may be a more feasible goal than attempting to entirely dismantle it.
Israel has engaged in four wars with Hamas, and each effort to curb its rocket attacks has proven unsuccessful.
An IDF spokesperson emphasized the primary objective: ensuring that Hamas no longer possesses the military capacity to "threaten or harm Israeli civilians."
Michael Milstein, who heads the Palestinian studies forum at Tel Aviv University, shares the view that eradicating Hamas would be an exceedingly intricate task.
He highlights the challenge of uprooting the deeply ingrained ideology associated with Hamas, an offshoot of the Muslim Brotherhood that has influenced Islamist movements worldwide.
In addition to the 25,000-plus members in Hamas's military wing, there are an additional 80,000-90,000 individuals integrated into its social welfare infrastructure, known as Dawa.
The defense minister emphasized that a substantial part of Israel's future over the next 75 years hinges on the outcome of this ongoing conflict.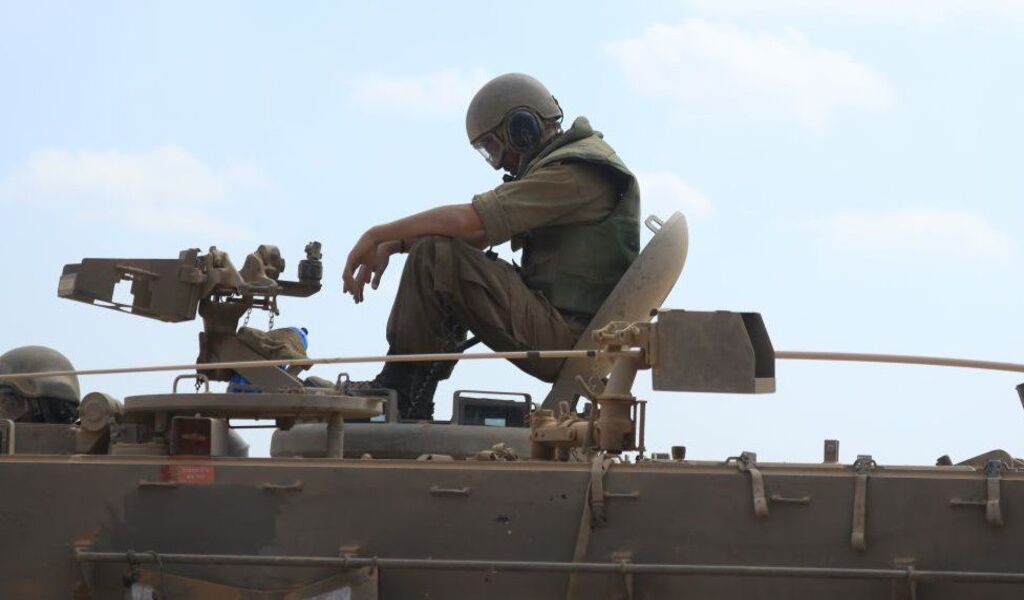 Ground Invasion Fraught With Risk
The military operation faces several challenges that could potentially disrupt it.
Hamas's armed wing, the Izzedine al-Qassam Brigades, has likely prepared for an Israeli offensive, including the placement of explosive devices and planning ambushes.
They also have an extensive network of tunnels that they can use to attack Israeli forces, as seen in past conflicts.
During the 2014 conflict, Israeli infantry battalions experienced heavy losses due to anti-tank mines, snipers, and ambushes, while numerous civilians lost their lives in fighting in a northern neighborhood of Gaza City.
This is one reason Israel has called for the evacuation of the northern half of the Gaza Strip to the south of the Wadi Gaza river.
Israelis have been cautioned to prepare for a protracted conflict, with a record number of reservists reporting for duty, totaling 360,000.
The key question is how long Israel can sustain its campaign, especially as international pressure intensifies for a ceasefire.
The mounting death toll, along with disrupted supplies of water, power, and fuel, as well as UN warnings of an unfolding humanitarian crisis, are putting pressure on Israel.
While the government and military may feel they have the support of Western leaders, there is a growing belief that Israel's allies will intervene if they witness images of people facing starvation.
Moreover, pressure will continue to mount as civilian casualties rise.
The time frame for the campaign is a complex issue, as it necessitates both time and international considerations, particularly with the limitations imposed by the US administration.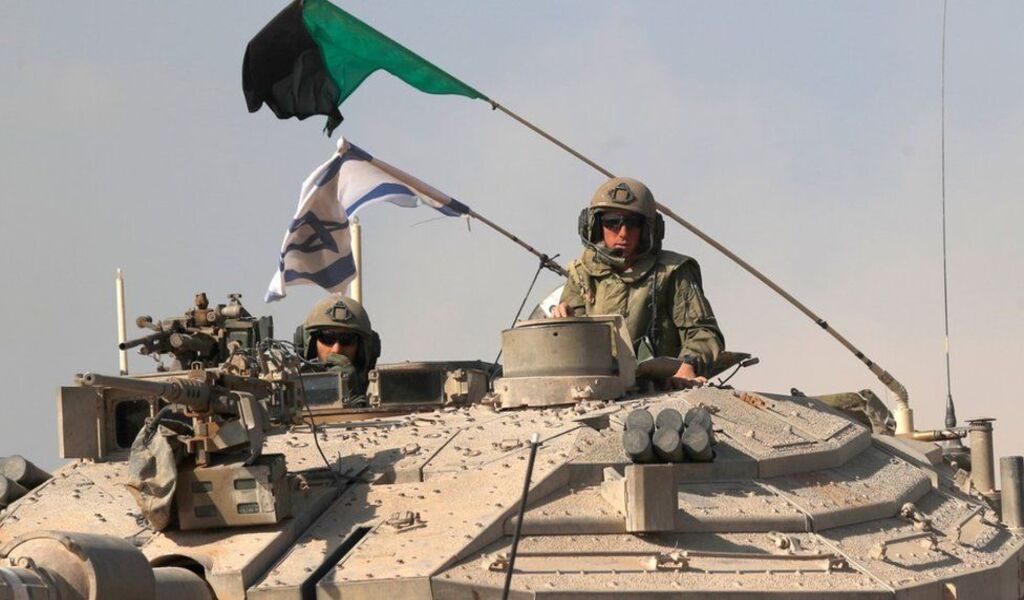 Saving The Hostages
The situation involves a complex hostage scenario, with a mix of Israeli citizens and foreign nationals, including dual citizens.
As a result, several governments, such as the US, France, and the UK, have a vested interest in ensuring the safe release of these hostages.
French strategic specialist Col Michel Goya underscores the challenging decision that the IDF faces: choosing between prioritizing the safety of the hostages or inflicting maximum harm on Hamas.
Families of those held captive by Hamas are also intensifying their appeals, placing additional pressure on Israel's leadership.
In the past, Israel engaged in a significant prisoner exchange, releasing over 1,000 prisoners to secure the freedom of Gilad Shalit, who had been held by Hamas for five years.
However, considering subsequent developments, such as the ascent of Yahya Sinwar within Hamas following his release in that swap, Israel may hesitate before pursuing another major prisoner exchange.
Neighbors Watching Closely
The duration and outcome of a ground offensive in Gaza may also be influenced by the reactions of Israel's neighboring countries.
Egypt's Rafah border crossing with Gaza has become a humanitarian focal point, but only limited quantities of aid are making their way into Gaza.
Foreign nationals and Palestinians with foreign passports are awaiting opportunities to leave.
As the suffering of Gazans intensifies due to the Israeli military campaign, Egypt may face growing pressure not to appear as if it has abandoned the Palestinians, according to Ofir Winter of Israel's Institute for National Security Studies.
However, Egypt is unlikely to allow a mass influx of Gazans into northern Sinai.
President Abdul Fattah al-Sisi has issued a warning that any attempt to relocate Gazans to the Sinai Peninsula would lead to massive protests by Egyptians.
Jordan's King Abdullah has drawn a "red line" regarding any potential efforts to push Palestinian refugees out of Gaza, emphasizing, "No refugees in Jordan, no refugees in Egypt."
The situation along Israel's northern border with Lebanon is also closely monitored.
There have been deadly cross-border attacks involving the Islamist militant group Hezbollah, but it hasn't escalated into a new front against Israel yet.
Iran, Hezbollah's primary sponsor, has threatened to open "new fronts" against Israel.
This threat was emphasized by US President Joe Biden, who warned any country, organization, or individual considering taking advantage of the situation not to do so.
To underscore this message, two US aircraft carriers, the USS Gerald Ford and USS Eisenhower, have been deployed to the eastern Mediterranean, and 2,000 US troops are on alert to respond to unfolding events.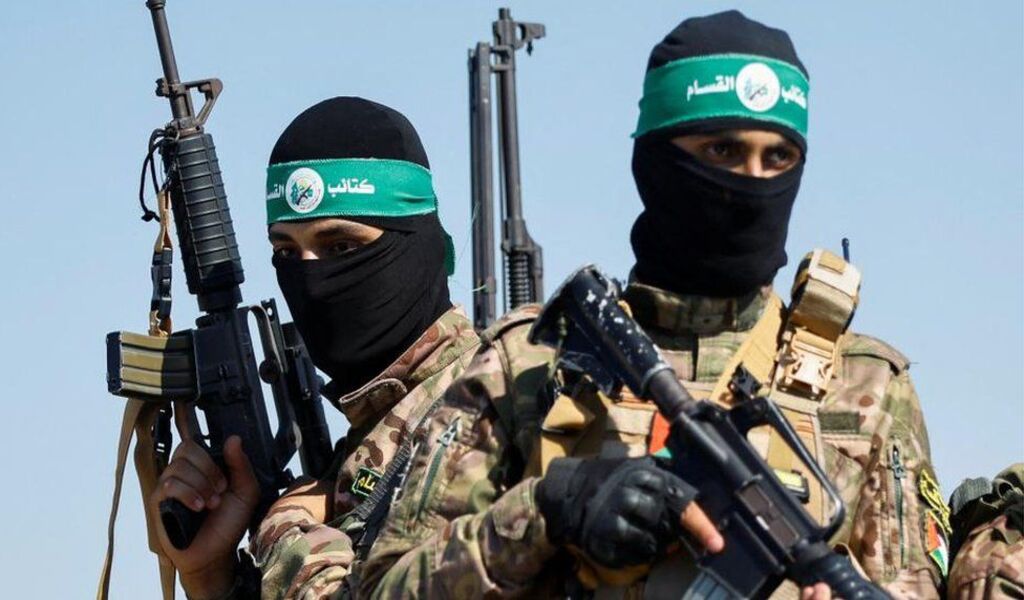 What Is Israel's Endgame For Gaza?
The potential outcome following a significant weakening of Hamas in Gaza raises questions about what would fill the resulting power vacuum.
Israel, having withdrawn from Gaza in 2005 and showing no intention of returning as an occupying force, is cautious about such a scenario. US President Joe Biden also opposes the idea.
A power vacuum could pose serious risks, as it might lead to multiple new challenges.
Some experts suggest that the Palestinian Authority (PA), which currently controls parts of the West Bank, could potentially return to Gaza, but this would be a complex process.
The international community may offer an interim solution, as seen when the UN administered Kosovo after Serbian forces withdrew in 1999.
However, there is widespread mistrust of the UN within Israel.
Another option involves creating an administration run by Gaza's local authorities, tribes, clans, and non-governmental organizations, possibly with involvement from Egypt, the US, the PA, and other Arab states.
Egypt's president has not expressed an interest in controlling Gaza but has pointed out that a "demilitarized Palestinian state" could have prevented the current conflict.
Rebuilding Gaza's devastated infrastructure is an inevitable task, as has been done after previous conflicts.
Israel may seek tighter restrictions on "dual-use goods" entering Gaza, and there are calls for an expanded buffer zone along the Gaza-Israel fence to enhance protection for Israeli communities.
Regardless of the war's outcome, Israel will aim to prevent a similar attack from happening in the future.
MORE RELATED NEWS:
A South Korean Court Approved the Military's Ban on Gay Sex, LGBTQ
Phuket: Indians and Russians overstay their visas, leading a police operation
Thai Singer Accused of Cheating a Woman and Forcing her to have an Abortion