California Schools No Longer Require COVID Vaccines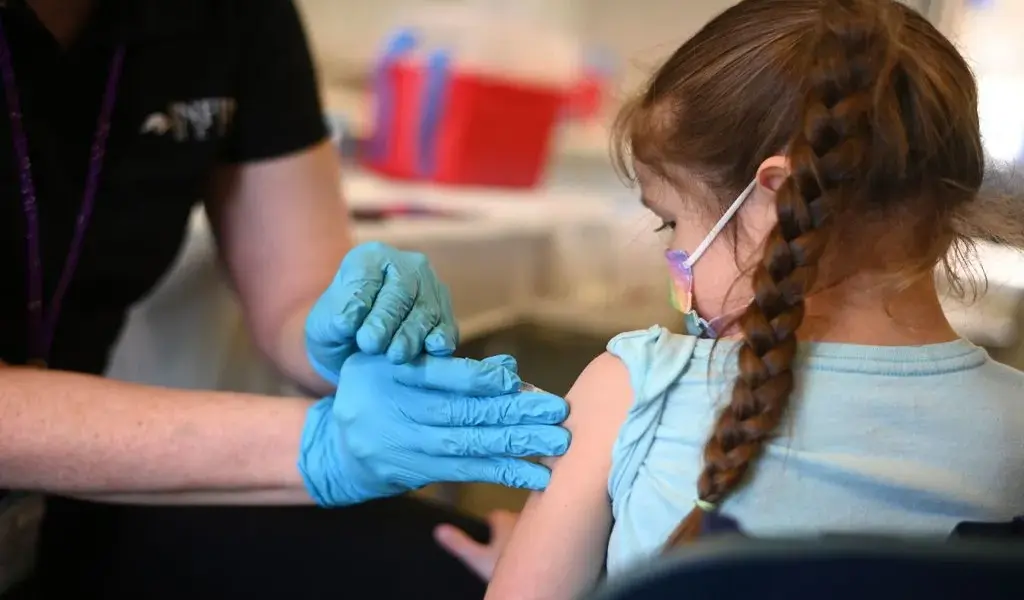 (CTN NEWS) – State public health officials announced Friday that children in California would no longer be required to receive the coronavirus vaccine from attending school, lifting one of the pandemic's remaining significant restrictions in the state with the most residents.
In his initial 2021 announcement, Governor Gavin Newsom stated that the policy would eventually be implemented for all 6.7 million students in California enrolled in public and private schools.
But since then, the crisis initially brought on by a strange virus in late 2019 has largely faded from people's memories.
Although COVID-19 is widespread, numerous vaccines have reduced the virus's symptoms for many people, providing respite to the public health system, which had previously been overburdened.
Nearly all of the pandemic restrictions imposed by Newsom have been withdrawn, and after February 28, when the state's coronavirus emergency designation formally expires, he won't be able to impose any new ones.
The state's vaccine requirement for kids, a policy established by the California Department of Public Health and unaffected by the lifting of the emergency declaration, was one of the last remaining questions.
On Friday, the Department of Public Health said it was abandoning its previous course of action.
The CDPH said in a statement that while it is not presently looking into emergency rulemaking to add COVID-19 to the list of vaccinations needed for school, it continues to highly advise children and staff to get the vaccine to keep everyone safer in the classroom.
"The legislative process is the appropriate channel for addressing any adjustments to the mandated K–12 vaccines."
The announcement came as good news to Roseville resident and father of three Jonathan Zachreson. To protest many of the state's coronavirus regulations, Zachreson created the organization Reopens California Schools.
He was voted to the Roseville City School District board in November due to his advocacy.
This has been long overdue. For a while now, this decision has caused a lot of families anguish and worry," he remarked.
"I hope CDPH would make a stronger public announcement or that Newsom would make a public statement… to let families and school districts know that this will no longer be a problem for them," the author said.
An email requesting comment from Newsom's representatives received no response.
California has had a significant impact on the nation's pandemic policies. It was the first state to issue a stay-at-home order for the entire state, and other states quickly followed.
But when it came to the vaccination requirement for public schools, most states did not follow California's example.
Louisianan officials initially announced a similar directive before being abandoned. Beginning in the autumn, District of Columbia schools will mandate COVID-19 vaccinations.
In a blog post, Republican U.S. Rep. Kevin Kiley, a former state Assemblyman who ran against Newsom in a failed recall attempt in 2021 over his epidemic policies, wrote: "We won. You lost, Gavin Newsom."
According to Kevin Gordon, a lobbyist for most of the state's school districts, the policy change was not the product of Republican political pressure but rather a reflection of the virus's slower transmission rate.
He asserted that the public's willingness to accept these types of regulations "is absolutely not what it used to be."
"A one-size-fits-all solution doesn't work right now if you started to impose a hefty mandate now that the amount of transmission is substantially lower than it was statewide."
RELATED CTN NEWS:
Blinken Cancels China Trip Over Chinese Spy Balloon