Japan's Government Considers No-Mask Graduation Ceremonies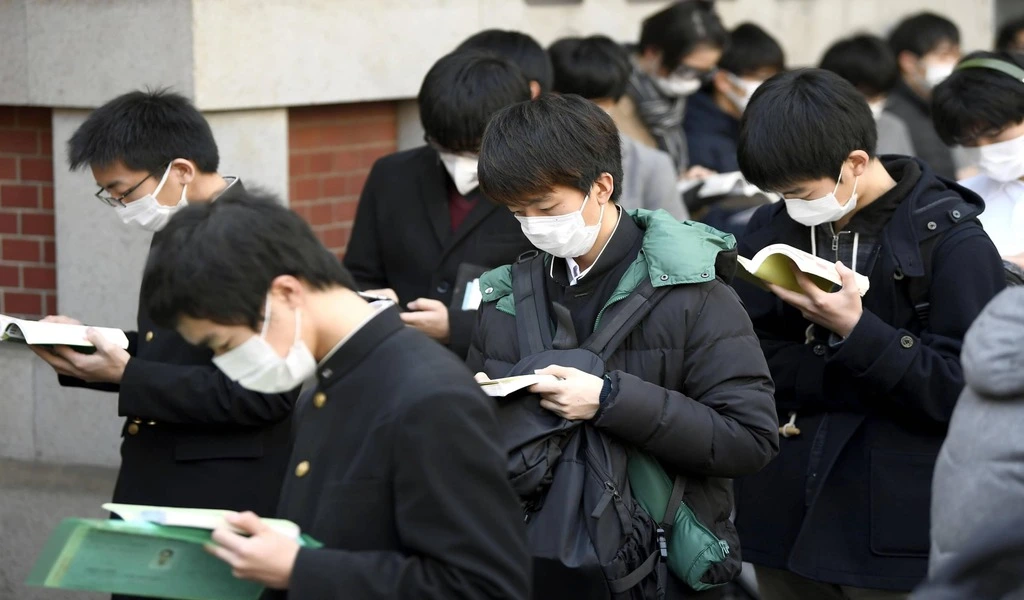 (CTN NEWS) – TOKYO – According to a source familiar with the situation, the Japanese government is considering abandoning its suggestion that attendees of the school entrance and graduation ceremonies wear face masks this spring because the danger of contracting COVID-19 at such events is seen to be minimal.
According to the source, a decision would probably be made at the beginning of this month based on an evaluation by specialists as Japan attempts to return its public health measures to pre-pandemic levels after fighting the virus for more than three years.
To further loosen preventive measures, the government is preparing to put the novel coronavirus into the same medical category as frequent infectious diseases like seasonal influenza as of May 8.
Individuals can choose whether to wear a face mask inside and outside.
Ahead of the reclassification, lawmakers have urged for the relaxing of mask-wearing regulations in schools, taking into account that pupils who will graduate from junior and senior high schools this spring have spent their three years subject to COVID-19 restrictions.
The "hygiene management guidebook" for elementary through senior high schools recommends that attendees at entrance and graduation ceremonies wear masks as part of anti-coronavirus measures.
Even though face masks have never been officially required to be worn in Japan.
According to the individual who knows the situation, the government considers the risk of infection low because such rituals entail little communication among pupils, making wearing one unnecessary. However, nobody will be compelled to take off their face mask.
By the ministry's recommendations, schoolchildren must wear masks when it is challenging to maintain a safe distance from others indoors.
According to Japanese Education Minister Keiko Nagaoka, the decision to enable pupils to attend their graduation ceremonies, which are normally held in March, without face masks, would ultimately be up to each family.
RELATED CTN NEWS:
China, Japan Discuss Concerns Over Disputed Islands In The East China Sea
Thaipusam Celebrations In Ipoh Are Expected To Draw Over 400,000 People