What To Watch This Weekend: Best TV Series & Movies [Oct 6th – Oct 8th]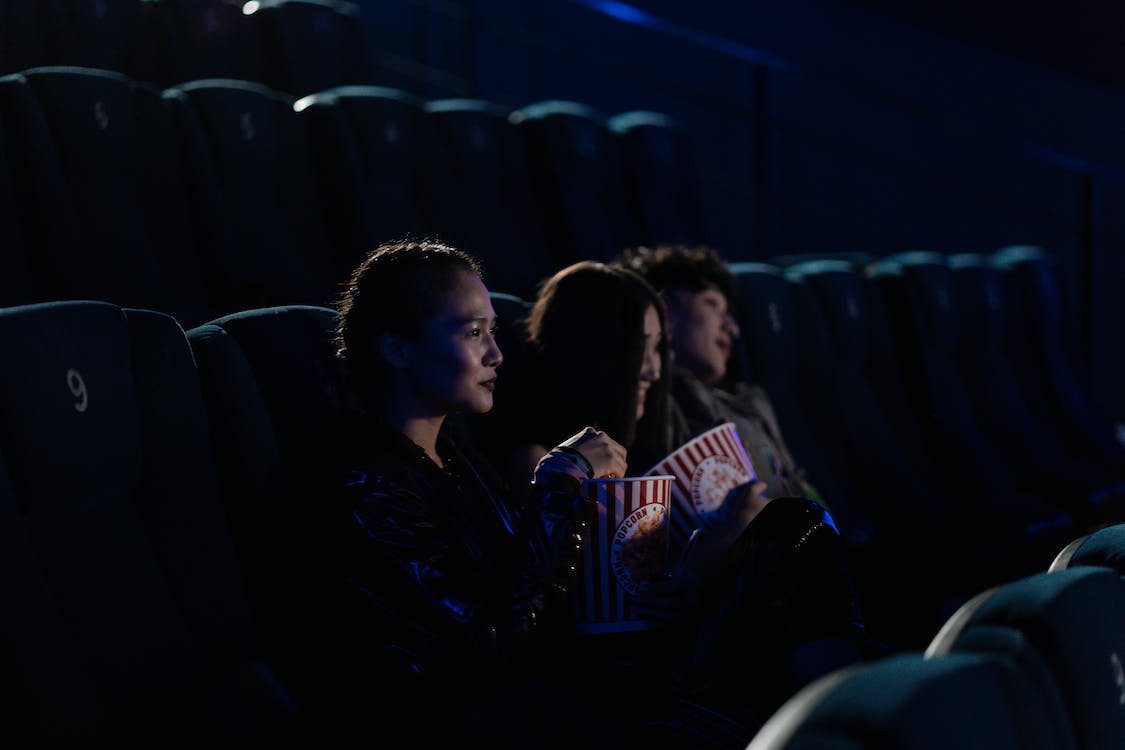 What To Watch This Weekend – It's Friday evening, and you've just finished a long week at work. You want to unwind and relax but are stuck on what to do.
You could go out and socialize, but after a hectic week, you only want to curl up on the couch and watch something. But with so many streaming platforms and options available, deciding what to watch is tough.
Don't worry! We've got you covered with our comprehensive guide on what to watch this weekend.
Whether you're in the mood for a laugh or a good cry, we've got recommendations for everyone. So, please sit back, relax, and let us guide you to the perfect viewing experience.
What to Watch This Weekend: TV Shows
Loki: Season 2 
(2023)
Loki season 2 has made its triumphant return to our screens, and there are several compelling reasons to dive right into it. Firstly, the Tomatometer score speaks for itself, standing at a Certified Fresh 84%.
Critics Consensus hails it as a "dizzying, dazzling second season," acknowledging that while it may employ some clever distractions to offset a slightly less satisfying storyline, it still delivers that classic Marvel magic that never fails to captivate.
The second enticing factor lies in the fresh set of circumstances that await Loki
. The aftermath of season 1 has left him in a perplexing situation, as he endeavors to piece together his reality and rebuild his friendship with Owen Wilson's Mobius, who has lost all recollection of their shared experiences.
Furthermore, Loki grapples with a peculiar condition known as time-slipping, adding an intriguing layer of complexity to the narrative.
Lastly, but certainly not least, season 2 is poised to play a pivotal role in shaping the future of the Marvel cinematic universe.
With the prominent presence of Jonathan Majors, who embodies various characters such as He Who Remains, Victor Timely, and perhaps even Kang, the series holds the promise of laying important groundwork for upcoming movies.
Where to Watch: Disney+
Chucky: Season 3 (2023)
Preparing to unleash its third season, the horror series "Chucky" is all set to captivate viewers. There are several compelling reasons to give this series a try.
First and foremost, "Chucky" is deeply rooted in the iconic Child's Play film franchise, serving as a direct sequel to the seventh installment, "Cult of Chucky," released in 2017.
What makes it even more exciting is that Brad Dourif returns to lend his distinctive voice to the character of Chucky, adding an authentic and chilling touch to the series.
Critics have praised it as a "bloody good time," highlighting its blend of absurd humor and creative horror, making it an enticing prospect for fans of the genre.
Lastly, in this latest season, Chucky sets his sinister sights on the highest office in the land—the Oval Office. His target: a clueless first family that has no inkling of the malevolent force they're contending with.
This intriguing twist promises a fresh and diabolical narrative that fans won't want to miss. "Chucky" continues to evolve and expand its dark universe, making it a must-watch for horror enthusiasts.
Lupin: Part 3 (2023)
Returning to Netflix for its highly anticipated third season is the French mystery thriller, "Lupin." There are compelling reasons to give this series a chance.
First and foremost, "Lupin" offers a fresh perspective on classic material. It revolves around a man who draws inspiration from the tales of the legendary master thief Arsène Lupin, a character originally created by Maurice Leblanc in the early 1900s.
This modern take on timeless stories promises an intriguing and innovative narrative.
Reason number two to dive into "Lupin" is the presence of Omar Sy in the leading role. Sy, known for his outstanding work in projects like "The Takedown" and several "Jurassic World" films, brings his undeniable talent to the series.
Lastly, the critical acclaim of the first two seasons adds another compelling reason to tune in. Both seasons have achieved Certified Fresh status on the Tomatometer, with a consensus describing the series as an "engrossing espionage thriller."
Early reviews for season 3 suggest that the show continues to maintain its high standards, making it a worthwhile and thrilling watch. "Lupin" promises to deliver captivating storytelling and a charismatic lead, making it a must-see for fans of the genre.
Where to Watch: Netflix
What to Watch This Weekend: Movies
The Exorcist: Believer (2023)
Hitting theaters this week is "The Exorcist: Believer," and there are several compelling reasons to have faith in this latest installment of The Exorcist franchise.
First and foremost, it stands as the sixth chapter in The Exorcist saga, but what sets it apart is that it serves as a direct sequel to the original, the critically acclaimed and Certified Fresh 1973 film, "The Exorcist."
This connection to the iconic original is reason enough for fans to get excited about what this new installment has in store.
Reason number two for your belief in this film lies in the return of Ellen Burstyn, who reprises her role as Chris MacNeil from the original classic.
This marks her long-awaited comeback to the franchise after a four-decade absence. Burstyn is joined by a talented ensemble cast, including Leslie Odom Jr., Ann Dowd, and Jennifer Nettles, promising a captivating and star-studded performance.
And here's a third compelling reason: "The Exorcist: Believer" is just the beginning. It heralds the start of a trilogy, with two more Exorcist films slated for release in the coming years.
The next installment, "Deceiver," is set to grace the big screen in 2025, ensuring that fans of this iconic horror franchise have more chilling tales to look forward to in the near future.
Where to Watch: In theaters
Fair Play 

(2023)
Bringing an intriguing twist to the world of cinema is the erotic thriller "Fair Play." There are several compelling reasons to give this film a watch.
First and foremost, "Fair Play" made its debut at Sundance in January and has already achieved a Certified Fresh rating of 87% on the Tomatometer. Critics have drawn comparisons to the best nail-biting thrillers of the '90s, promising an exciting and suspenseful cinematic experience.
The second reason to be intrigued is the presence of Alden Ehrenreich, widely known as everyone's second favorite Han Solo, who stars alongside Phoebe Dynevor.
They portray a couple whose relationship is put to the test following an unexpected promotion at a cutthroat hedge fund. The intriguing setup and the dynamics at play promise to add depth and complexity to this erotic thriller.
Additionally, "Fair Play" marks the impressive big-screen directorial debut of Chloe Domont, who also penned the screenplay.
Chloe previously showcased her talent as a director and writer in the acclaimed HBO series "Ballers." Her involvement in this project adds another layer of anticipation, as audiences can expect a fresh and captivating take on the genre.
"Fair Play" offers a promising blend of suspense, sensuality, and directorial prowess, making it a film worth watching for those seeking a gripping cinematic experience.
Where to Watch: Netflix
MORE IN: What to Watch This Weekend