Netflix Unveils Its Full October Lineup: Top 10 TV Shows And Movies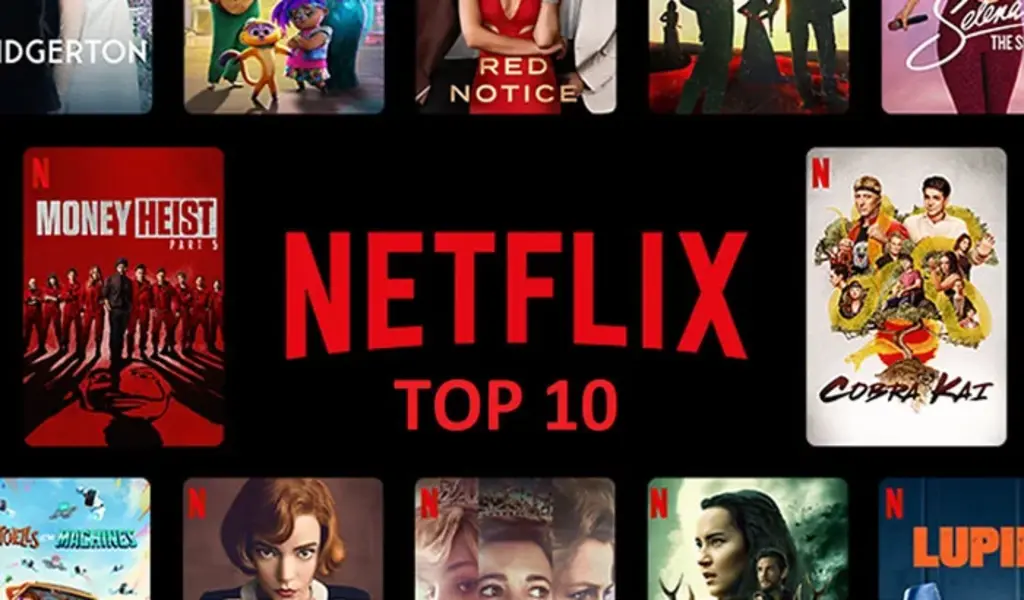 (CTN NEWS) – As the leaves change and the air turns crisp, Netflix has unveiled its impressive lineup of TV shows and movies for the first half of October.
With a little something for everyone, this month's offerings include family-friendly series, slice-of-life dramas, rom-coms, gripping biographies, thrilling anime, and mouthwatering cooking shows. Let's dive into the complete list and discover the gems waiting for your viewing pleasure.
Netflix Full October Lineup: Top 10 TV Shows And Movies
TV Shows:
Beckham: Whether you're a football fan or just love a good drama, "Beckham" promises to be a riveting watch. This series takes you behind the scenes of the legendary David Beckham's life, exploring his journey from a young talent to a global icon.
Love Is Blind: Love, drama, and blind dates – this reality series continues to captivate viewers as it explores the complexities of finding true love without seeing each other.
Lupin: The French heist thriller "Lupin" returns with its second season, promising more suspense, intrigue, and the charismatic gentleman thief, Assane Diop.
Murdaugh Murders: A Southern Scandal: True crime enthusiasts will be drawn to this gripping series that delves into the chilling real-life story of the Murdaugh family and their connection to a series of shocking murders in the South.
Encounters: For those seeking a dose of supernatural mystery, "Encounters" follows a group of people who experience strange and unexplainable events that intertwine their lives in unexpected ways.
S Education:** Tackling the awkward and often hilarious aspects of teenage life, "S** Education" offers a coming-of-age story that's both heartwarming and relatable.
Virgin River: Return to the picturesque town of Virgin River as the heartwarming drama continues in its fourth season, filled with romance, mystery, and small-town charm.
Demon Slayer: Kimetsu no Yaiba: Anime fans, rejoice! The highly anticipated second season of "Demon Slayer" is here, promising more breathtaking battles and supernatural adventures.
The Great British Bake Off: Join the bakers, amateur and professional alike, as they create delectable treats and compete for the coveted title of Britain's best baker in this beloved baking competition.
Super Pumped: Dive into the world of tech startups and corporate power struggles with "Super Pumped," a series that explores the rise and fall of Uber and its controversial founder, Travis Kalanick.
Movies:
Reptile: This intriguing film promises to keep you on the edge of your seat with its mysterious storyline, featuring a strong ensemble cast.
Nowhere: For those seeking thought-provoking cinema, "Nowhere" offers a surreal and introspective journey that challenges the boundaries of reality.
Last Vegas: Get ready for a hilarious and heartwarming trip to Las Vegas with a star-studded cast, including Michael Douglas, Robert De Niro, Morgan Freeman, and Kevin Kline.
Identity Thief: Join Jason Bateman and Melissa McCarthy in this uproarious comedy about a man on a mission to reclaim his stolen identity.
Dune: Experience the epic science fiction saga like never before in this visually stunning adaptation of Frank Herbert's iconic novel, directed by Denis Villeneuve.
Casper: Revisit the friendly ghost in this classic family-friendly film that continues to charm audiences of all ages.
The Many Saints of Newark: Fans of "The Sopranos" won't want to miss this prequel film that delves into the early years of Tony Soprano and the world of organized crime.
Megamind: Enjoy a delightful animated adventure with the lovable supervillain Megamind, voiced by Will Ferrell, as he faces a new challenge in the form of a new hero.
Colombiana: Witness the action-packed journey of a young woman seeking revenge for her parents' murders in this thrilling crime drama.
Safe House: Join Denzel Washington and Ryan Reynolds in a high-octane thriller as they try to survive dangerous enemies while holed up in a safe house.
With such a diverse range of TV shows and movies on offer, October on Netflix promises to be an exciting month for entertainment enthusiasts of all tastes.
Whether you're in the mood for suspense, laughter, drama, or heartwarming moments, there's something waiting for you to discover on the streaming platform. Grab your popcorn, settle in, and enjoy the autumnal delights of Netflix's October lineup.
RELATED CTN NEWS:
Renowned British Filmmaker 'Terence Davies' Passes Away At 77
What To Watch This Weekend: Best TV Series & Movies [Oct 6th – Oct 8th]
Disney Plus Announces Password Sharing Crackdown In Canada For 2023