As an Animal Lover, You Must Watch these Heartwarming Movies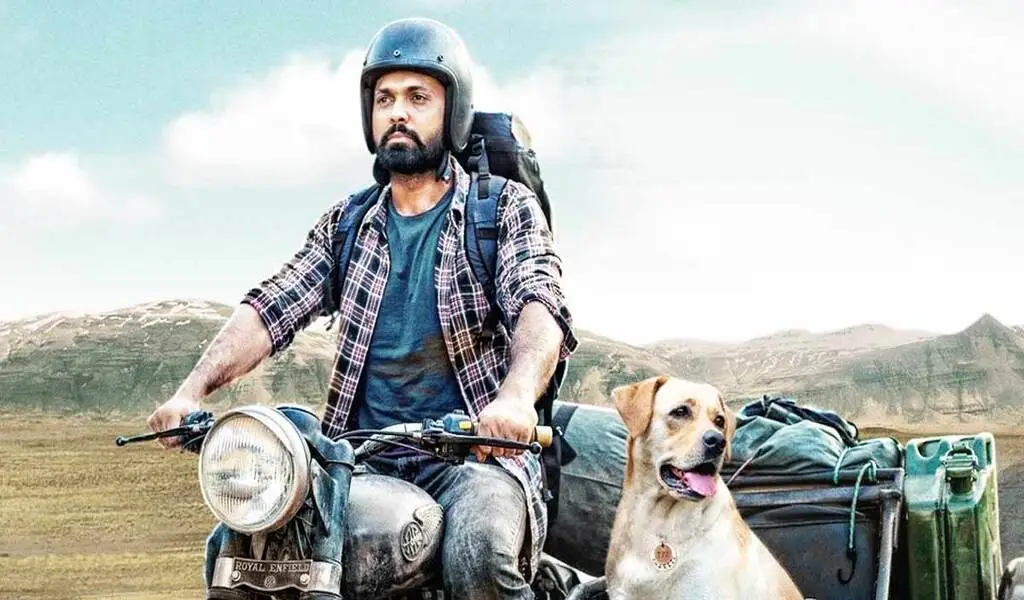 Are you an animal lover? Then, you should definitely watch these movies.
Lassie (1994)
Director: Daniel Petrie
Starring: Thomas Guiry, Helen Slater, Jon Tenney, Frederic Forrest, Richard Farnsworth
The film Lassie proves dogs' loyalty toward their humans. As man's best friend, a dog will never leave and fully protect you. The movie follows up with the story of a family moving into a new house. The teenager in the family, Matt, feels lost in the new surrounding and finds it hard to settle.
Matt's trouble is lessened when a homeless dog (Lassie) becomes his friend. From receiving hate and finding it hard to stay, Lassie and Matt find solace in each other's presence.
777 Charlie (2022)
Director: Kiranraj K
Starring: Charlie, Rakshit Shetty, Sangeetha Sringeri, Raj B. Shetty, Danish Sait, Bobby Simha
Dharma feels lonely and upset daily and is depicted as having a negative outlook on life. He is unsocial and is judged heavily by the people of his society. Then, one day, a puppy named Charlie settles with Dharma. The puppy was on the run from a place where dogs were being tortured.
Dharma's positive relationship with the puppy brings him joy as he starts to look at life uniquely. The movie depicts the great friendship between a dog and a man. This movie is famous in India and is best rated on Voot. If you wish to watch this movie on Voot, you should subscribe to a VPN, as it will not provide you with a full content library on Voot.
Do you want to watch an enjoyable movie like 777 Charlie and you live in the USA? Then, a VPN will save you the trouble, and you can easily stream and watch 777 Charlie on Kayo Sports in USA.
Flicka (2006)
Directed by: Michael Mayer
Starring: Alison Lohman, Tim McGraw, Maria Bello
As an animal lover, this movie will warm your heart like a jacuzzi. The movie's plot follows Flicka, a beautiful black mustang horse and an ungovernable woman who loves caring for Flicka. But, even more than her studies, Katherine wants to take care of Flicka and the ranch she lives on.
The movie is based on a 1941 novel written by Mary O'Hara, 'My Friend Flicka.' The film captures a strong love and loyalty of a horse to a caring Katherine.
Hachi: A Dog's Tale (2009)
Director: Lasse Hallström
Starring: Richard Gere, Joan Allen, Erick Avari, Jason Alexander
When a professor takes home a puppy, he is given the best experience and memories with the dog. However, it is a remake of the Japanese drama Hachiko Monogatari, which is filmed after a real-life story of a professor. As the professor starts to love his life after living with the abandoned puppy, we cannot help but shed a tear or two!
Luna: Spirit of the Whale (2007)
Director: Don McBrearty
Starring: Adam Beach, Graham Greene, Jason Priestley
As animal lovers, aquatic life is also dear to our hearts. This movie entails forcefully shifting an Orca's surroundings per government orders. A tribe that believes the Orca contains their dead leader's soul fights for it to be freed.
Ratatouille (2007)
Director: Brad Bird
Starring (voices): Brad Garrett, Lou Romano, Patton Oswalt
This is a computer-animated movie, and it features a rat whose dream is to be a chef. He works day and night on his plan to become a master of food. Soon he forms a weird alliance with a restaurant's garbage boy but realizes that people are not fond of a rodent's cooking.
This heartbreaking realization plagues the rodent. But soon, the movie picks up the pace as the restaurant world in Paris is turned upside down.
The Jungle Book (1967)
Director: Wolfgang Reitherman
Starring (voices): Phil Harris, Sebastian Cabot, George Sanders, Sterling Holloway, John Abbott, Louis Prima, Bruce Reitherman
Another animated movie that is known to be the greatest movie ever. The Jungle Book is everyone's favorite. Our attachment to this movie is insane — every animal lover will relate to us. Based on the book of the same title by Rudyard Kipling, this film brings our eyes to tears.
The movie entails the occurrences of jungle life as Mowgli lives among the animals. Raised by wolves, Mowgli is almost animal-like and behaves the same. However, his free energy in the jungle is caused to terminate as a tiger emerges to eat him. His animal family suggests he flee to protect himself and live with the humans in their village.
The Lion King (1994)
Directors: Rob Minkoff, Roger Allers
Starring: Matthew Broderick, Jeremy Irons, James Earl Jones
Another hit animated movie follows a cub's life and journey when his father, Mufasa, is murdered by his uncle, Scar. He wanted to overthrow the Lion King to sit on the throne himself. The cub, Simba, is forced to leave his hometown.
As an animal lover, it is a heart-wrenching story that makes us cry with sadness and happiness. As Simba returns after many years to his hometown, he reclaims his throne.
Rango (2011)
Director: Gore Verbinski
Starring (voices): Johnny Depp, Isla Fisher, Abigail Breslin, Alfred Molina, Bill Nighy, Harry Dean Stanton, Ray Winstone, Timothy Olyphant
It is a must-watch for every animal lover. As it showcases the amazing individuality of every animal in its purest form, Rango is an animated movie that will have you looking at animals and seeing a living life in them. This movie will gently force you to think differently as Rango, the chameleon, attempts to protect a town filled with bandits.
Wrapping Up
How many of us pass by animals and think of them as living entities? But, unfortunately, we sometimes forget to think about animals while we are busy in our lives. These movies will wake us up and reclaim our animal-loving hearts.
SEE ALSO: Netflix Unveils Its Full October Lineup: Top 10 TV Shows And Movies