Love, Confinement, and Betrayal: The Story of Sam Asghari and Britney Spears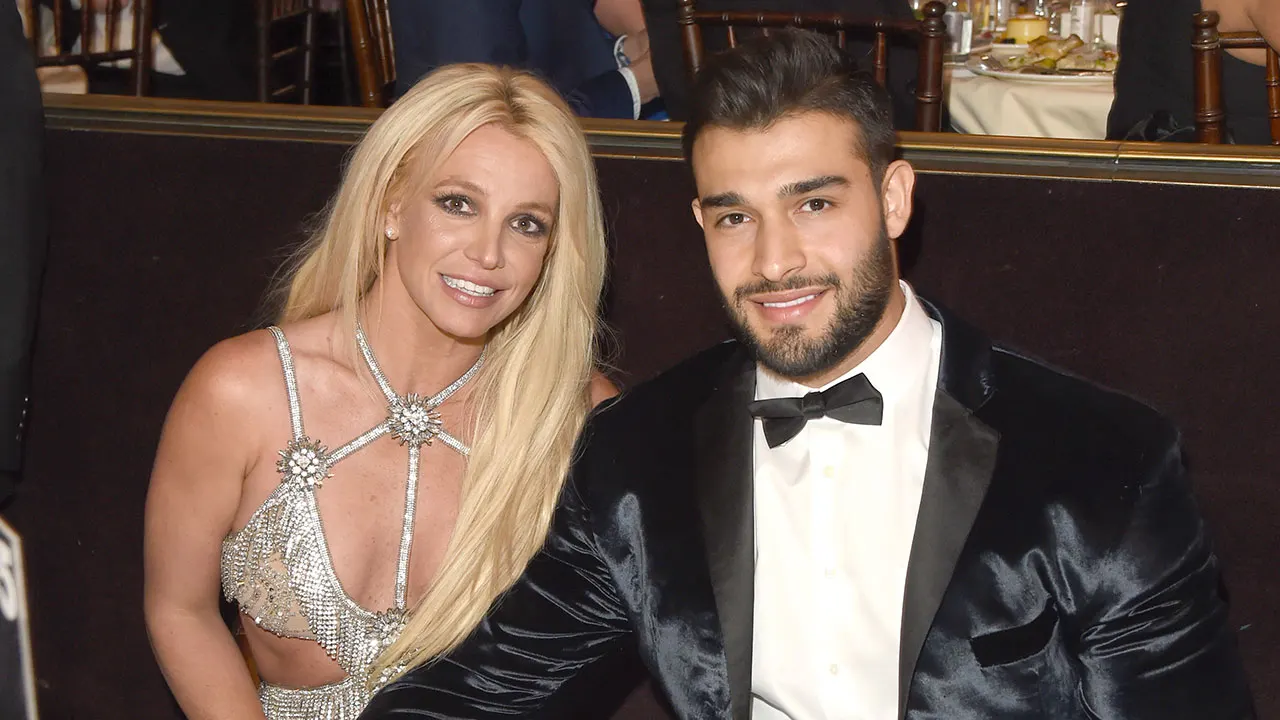 In August 2023, whispers of a divorce between the 41-year-old Britney Spears and 29-year-old Sam Asghari were confirmed. We look back to trace the trajectory of their romance and discern the reasons for its unfortunate conclusion.
Britney Spears former flames
It seems a core issue lies in the fact that Britney seldom stayed single for long. Her biography reveals not a single full year when the press wasn't photographing her with yet another boyfriend or fiancé. It's as if she never had the time or inclination to reflect on her past misjudgments or the actions of her exes that led to heartrending ends.
With the swiftness of an Olympic swimmer, she dove headfirst into the depths of a new romantic escapade. Her romances, often birthed during alcohol-fueled parties, led to spontaneous engagements with men she barely knew.
Prominent figures from her autobiography with long-term, significant relationships include Justin Timberlake, who penned the song "Cry Me a River" about her infidelity; her second husband, Kevin Federline, known for his lack of fidelity and indifference towards his family (from whom Britney bore two sons); and agent Jason Trawick, who pulled Spears out of a prolonged depression, substance abuse issues, and the other dark incidents that marred the star's 2008.
In between these main men, there were fleeting dalliances that lasted mere months or even days. Among Britney's beaus were world-renowned figures such as actor Colin Farrell, dancer Wade Robson, illusionist Criss Angel, and Limp Bizkit's lead singer, Fred Durst. These are just the confirmed relationships; tabloids attributed to her many more romantic ties, interpreting any photo of her with a man as evidence of a budding romance.
Who is Sam Asghari?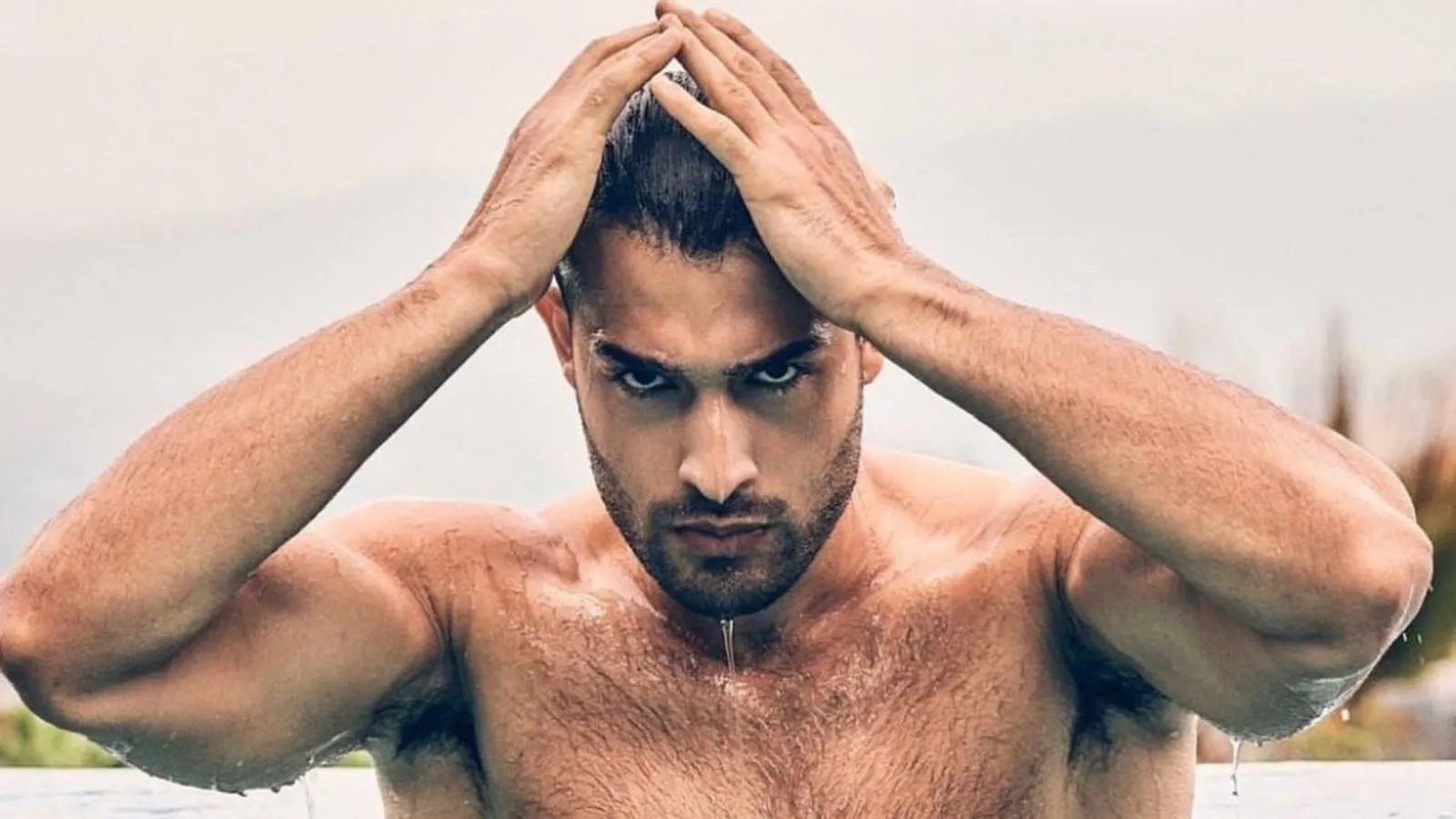 As said by https://zoomboola.com/, Britney and Sam's acquaintance transpired during the filming of the music video "Slumber Party," where the singer enticingly crawls on a table towards him. It was Britney herself who sought out Asghari's contact details after their professional collaboration. Since late 2016, snapshots of the couple's dates began to surface, captured both by paparazzi and proudly shared by Britney herself, showcasing her new beau.
Sam Asghari is a fitness instructor from Iran, having migrated to the U.S. with his father at the age of 12. In America, he embarked on a modeling career and appeared in music videos, including, for instance, "Work from Home" by Fifth Harmony, besides Britney's.
Twelve years Britney's junior, Asghari harbors dreams of an acting career. He's already made strides in this direction: in 2019, he featured in a minor role in the comedy "Can You Keep a Secret?" and appeared in a few TV series.
Britney Spears and Sam Asghari connected over their shared enthusiasm for sports, recording videos of their fitness sessions, horse riding, playing tennis, and ping pong. "Britney is a fierce athlete. I love competing, but with her, I try to play it down. Not because she's a woman or weak – she's far from weak. Growing up with three sisters, I understand that taking such competitions too seriously can hurt. In family, it's crucial to approach such matters lightly," Sam revealed in a Men's Health interview.
Given that much of their relationship unfolded during her virtual "confinement" period when her father made financial and other crucial life decisions for her (the court appointed him as Britney's official conservator post-2008), Sam commendably rose to the occasion as a caring boyfriend.
He consistently defended her, was there to pick her up after her psychiatric clinic stays in 2019, and supported her during the 2020 quarantine when they were apart for extended periods. In some photographs, one can even see him forging a path through a swarm of paparazzi with his powerful arm.
Infidelity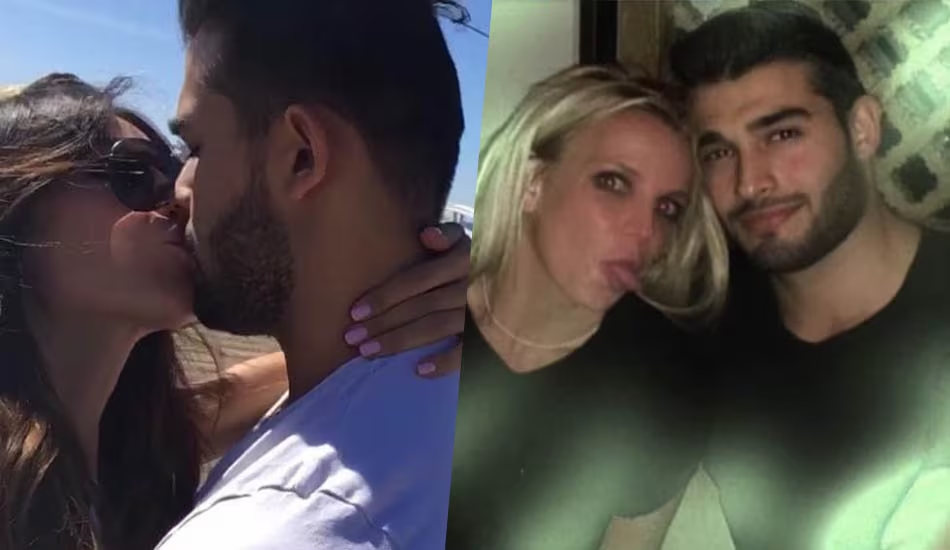 In 2017, at the onset of Britney Spears and Sam Asghari's relationship, model Morgan Osman shared a picture on social media depicting her kissing Sam. Morgan emphasized that she bore no ill will towards Spears, but wanted everyone to be aware of Asghari's true affections. At that time, tabloids reported Britney's reluctance to continue such a relationship. Yet, within a few months, the singer and the fitness trainer were again caught by the paparazzi. How they resolved this indiscretion remains a mystery.
Even then, Britney's family and friends protested the revival of their romance, few believing in the sincerity of the young man's feelings. After all, Spears had her heart broken repeatedly, contributing to her struggles in 2008.
The concerns of her loved ones were clear, but we've seen the outcome of their overprotectiveness: her father and guardian, whose true actions she only recently disclosed, forbade her for 13 years from having children (she had an IUD implanted) and getting married, compelled her to perform against her will, and medicated her with lithium, impairing her cognitive function. This entire saga seems more like a thriller than the love of a caring parent.
One of the first steps of a liberated Spears was her engagement, swiftly followed by her marriage to Sam. However, the impulsiveness of this decision, given Spears' possible desire for revenge against her confining parents, remains questionable. From the beginning, the singer expressed her desire for a child. While she did become pregnant, tragically, she suffered a miscarriage.
Rumors circulate among Spears' entourage that this isn't the end: the couple is supposedly considering surrogacy. However, alongside news of a potential family expansion, disturbing reports emerged: Britney had several public outbursts and shared unsettling dance videos from her home, where she appeared somewhat unstable. Online, a theory even arose suggesting that Britney Spears had long passed away, and all these videos were the work of an imposter using deepfake technology to mask her identity.
It seems Sam was equally baffled by his wife's behavior. Moreover, if rumors are to be believed, Spears turned out to be the abuser in the relationship: their disputes frequently ended in physical altercations and tantrums instigated by the star. At home, she would often roam her mansion with a knife, ready to defend herself against potential rehabilitation attempts. Another rumor suggests that Asghari packed his bags and left upon discovering his wife's infidelities. With whom Spears was allegedly unfaithful, and whether she was unfaithful at all, remains unspecified.