ChatGPT Maker OpenAI Faces Increasing Competition As It Hosts Its First Major Technology Event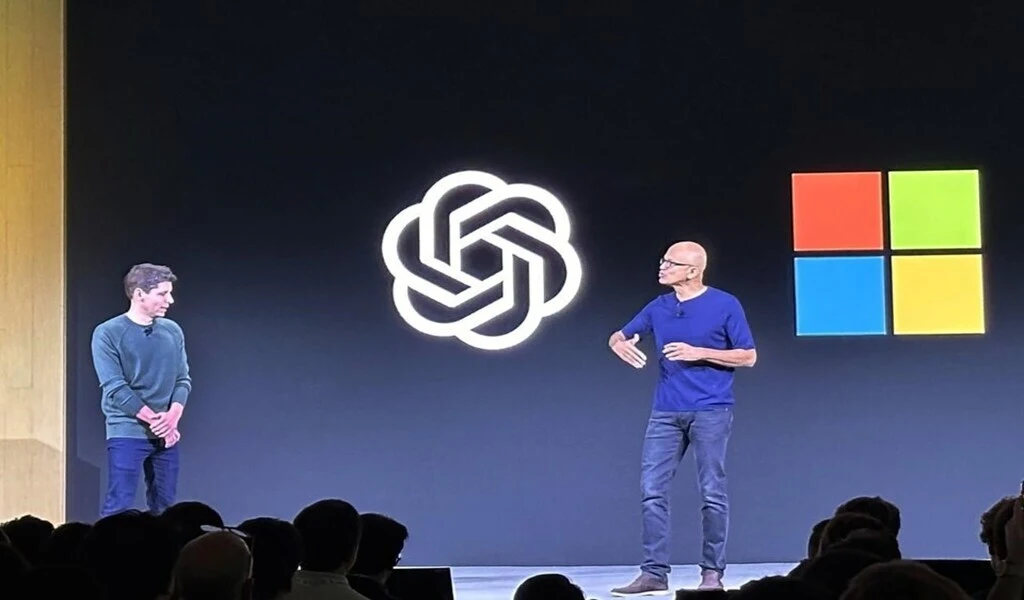 (CTN News) – More than 900 software developers attended Monday's inaugural developer conference for ChatGPT, embracing a Silicon Valley tradition that Apple helped pioneer decades ago of technology showcases.
OpenAI's debut DevDay has taken an unusual route. Just under a year ago, the nonprofit institute catapulted to worldwide fame with chatbots that sparked excitement, fear, and calls for international safeguards to guide AI's rapid advancement.
A week after President Biden signed an executive order setting some of the first U.S. guidelines on artificial intelligence, the San Francisco conference took place inside a cavernous former Honda dealership.
The Defense Production Act requires AI developers, including OpenAI, Microsoft, and competitors such as Google and Meta, to report AI systems that are built with "high levels of performance" that could pose serious safety risks to the government using the Defense Production Act.
In April, the White House set voluntary commitments to leading AI developers of AI and Chatbots.
The latest crop of generative AI tools can produce passages of text and novel images, sounds and other media based on written or spoken instructions.
In spite of the fact that OpenAI has received both positive and negative attention, Monday's conference enables it to demonstrate some of the commercial benefits of its array of tools, such as ChatGPT, GPT-4, and DALL-E, among other tools.
There is a new version of GPT-4 Turbo available that is "more capable" of retrieving information about world and cultural events as recent as April 2023 – unlike previous versions that were unable to do so.
A new version of GPT-4 called GPT-4V, which allows the chatbot to analyze images, was also featured. The company showed in a September research paper how the tool could describe what people with low vision or blindness see in images.
Founder and CEO Sam Altman said ChatGPT has more than 100 million weekly active users and 2 million developers.
Additionally, Altman announced a new line of products called GPTs – emphasis on plural – that will allow users to customize ChatGPT to suit their specific needs.
During a brief appearance on stage, Microsoft CEO Satya Nadella said, "We love you guys."
There are now a growing number of commercial chatbots based on OpenAI's technology, including Microsoft's Bing and Bard, from Google, as well as Claude from Anthropic, another San Francisco-based startup founded by former OpenAI employees. Additionally, OpenAI faces competition from developers of open source models who publicly release their code and other aspects of the system for free.
ChatGPT's newest competitor is Grok,
Which Tesla CEO Elon Musk announced on X, the platform formerly known as Twitter, over the weekend. In an effort to set his own mark on AI development, Musk launched xAI, which he helped start before parting ways with OpenAI.
While Grok is currently only available to a limited number of early users, it promises to answer "spicy questions" that other chatbots decline because of safeguards meant to prevent offensive responses.
According to Goldman Sachs, generative ChatGPT AI could boost labor productivity and increase the global gross domestic product – the total output of goods and services – by 10% to 15% over the long term.
According to Altman, ChatGPT AI agents may be able to assist people with a variety of tasks at work or at home in the future.
AI that is smarter, more personalized, more customizable, and can do more on your behalf is what people want, he said. "Eventually, you'll be able to ask the computer to do everything for you."
SEE ALSO:
The My Hot 10 Spotify Feature: What It Is And How To Use It