UFC Cancels Fight After Khusein Askhabov Arrested in Thailand
The UFC has cancelled a featherweight fight between Khusein Askhabov and Daniel Pineda scheduled for next month, following Askhabov's arrest in Thailand for alleged kidnapping and robbery.
On Monday, the organisation informed ESPN of its decision to cancel the fight, shortly after reports of Askhabov's detention surfaced. The management team of Askhabov declined to comment on the situation.
"UFC is aware of the recent arrest and allegations regarding Khusein Askhabov," the organisation said in a statement. "The organisation will continue to gather additional information about the incident." The UFC will wait until the judicial process to conclude before making any further statements, but his scheduled fight on October 7 has been cancelled."
Askhabov (23-1) of Chechnya made his UFC debut earlier this year, losing by decision to Jamall Emmers. He backed out of two more contests this summer for various reasons.
According to the Phuket News, UFC Champ Askhabov and his twin brother, Khasan, were arrested on September 5 in connection with an ongoing investigation into the robbery of an Italian man in Thailand.
The individual claimed he was robbed of several things, including a Rolex watch, a Patek Philippe 'Nautilus' watch, a GRAFF watch, a MacBook, iPhones, sunglasses, and around $43,000 in cash, according to a police complaint cited by The Phuket News.
According to a source, the claimed event occurred on Sept. 3 when three guys, none of whom were the Askhabov brothers, entered the victim's villa and blinded, gagged, and bound him.
According to the report, the victim met the Askhabov brothers one year ago in Thailand and that "they had become acquaintances over the past year." Askhabov was born in Grozny, Chechnya, but currently resides in Thailand.
The UFC, or Ultimate Fighting Championship, is a mixed martial arts (MMA) promotion company and sports organization. It is one of the largest and most well-known MMA promotions in the world.
The UFC features professional fighters from various martial arts backgrounds, including Brazilian Jiu-Jitsu, boxing, Muay Thai, wrestling, and more, competing in a cage called the Octagon.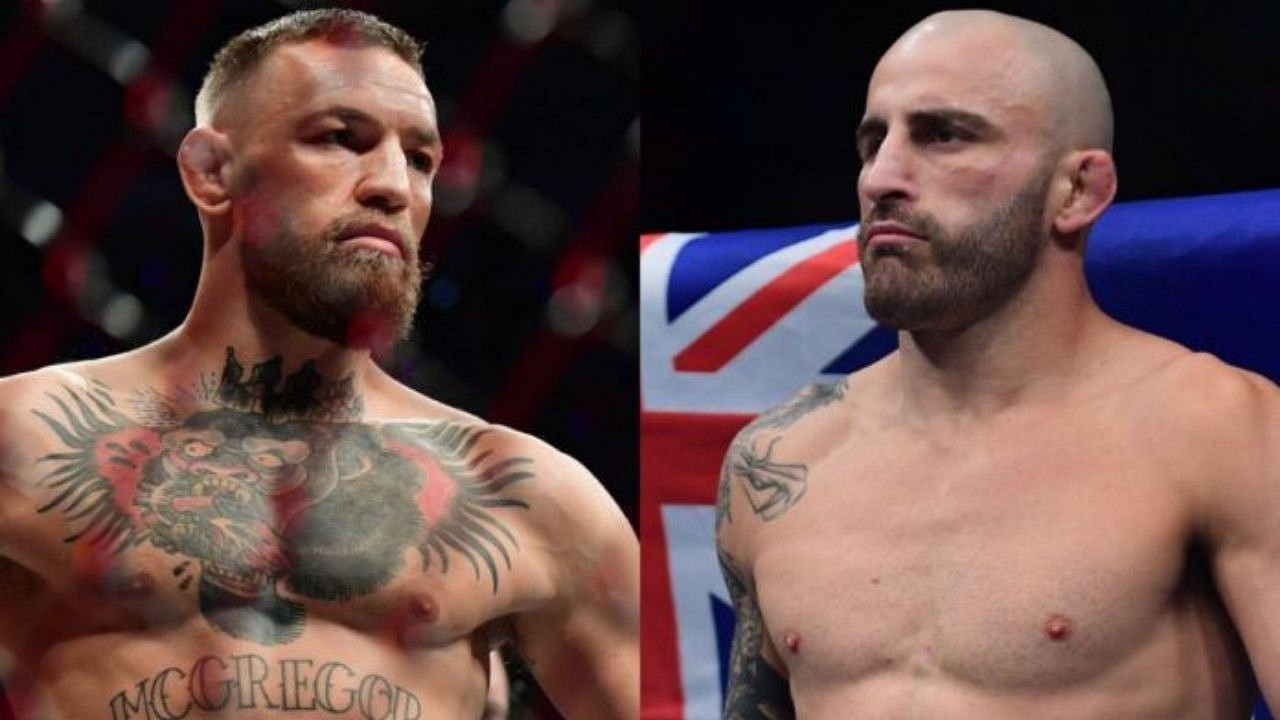 Meanwhile, Conor McGregor has declared that Alexander Volkanovski will be "quick work" for him, as the Australian featherweight champion confirms plans for his next championship defence.
Volkanovski will be watching UFC 294 closely as Islam Makhachev defends his lightweight title against Charles Oliviera, with the Australian eyeing a rematch in the near future.
But first, Volkanovski will try to re-establish his featherweight title against undefeated challenger Ilia Topuria before focusing on double-championship status.
Volkanovski revealed this during a press conference ahead to UFC 293, in which Sean Strickland shocked the MMA world by defeating former middleweight champion Israel Adesanya.
While Volkanovski appeared unbeatable at 145 pounds, the result demonstrated that nothing is assured in this promotion, but the Australian is eager to demonstrate his superiority once more.
"I guess that's one of the beautiful things about me," Volkanovski said to reporters on Sunday.
'At the end of the day, keep me engaged rather than waiting for a title shot. It's not like I'm ignoring my opponent. I'm completely confident in my work with Ilia in the featherweight division.
"He's tough and durable, but I'll keep demonstrating that I'm on another level."
After dispatching past contenders including as Max Holloway, Brian Ortega, and most recently Yair Rodriguez, Volkanovski believes Topuria is deserving of the next crack at the champion.
"It's a stacked division," remarked Volkanovski.