QB Shedeur Sanders Leaves The Game Early Despite Another Defeat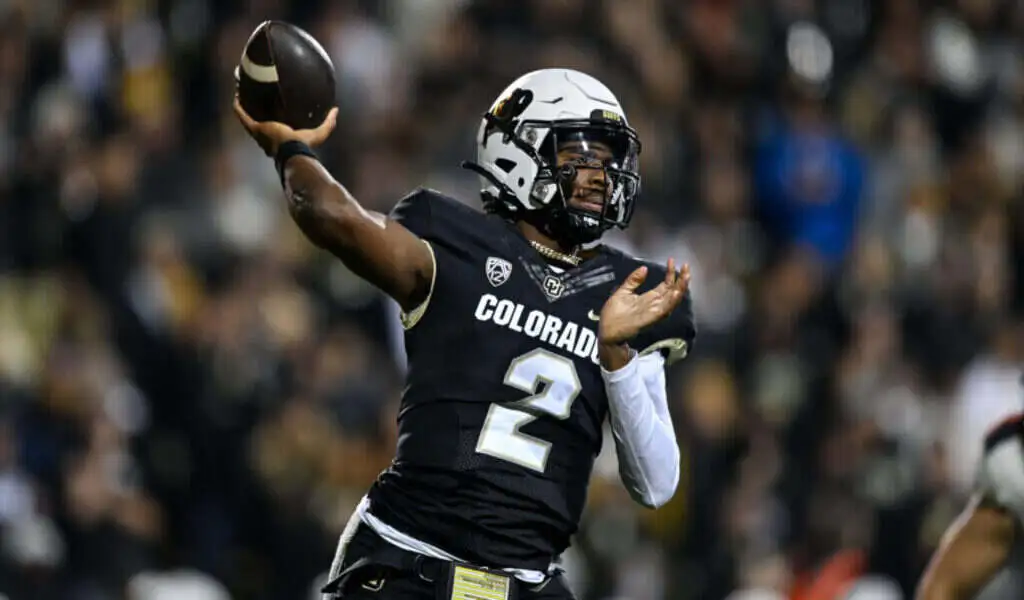 (CTN News) – In the first half of Friday's game against Washington State, the very durable Shedeur Sanders suffered an injury that was too much for the Colorado Buffaloes quarterback to recover from. Shedeur Sanders left the game in the first half with an injury that cost him the game.
Sanders actually left the game twice during the course of the game, returning once to throw a touchdown bomb to Travis Hunter, but then leaving again quickly after early in the third quarter and still has not returned at halftime.
It has been the case that the quarterbacks of the Colorado Buffaloes have been sacked the most of any team in the FBS.
There was a play where Shedeur Sanders appeared to get hurt, during which the Cougars defense taunted him with his signature celebration after he was stripped sack of a touchdown. Shedeur Sanders was knocked to the ground hard on the play and held his arm after he had fallen to the ground.
The backup Ryan Staub entered and then went back again before leaving on his own. In place of walk-on Galvin Kudd at the center of the offense, Colorado is now playing a walk-on.
It was a great start for Deion Sanders as he began the season with a 3-0 record, but the team has now dropped to 4-6 with a 1-6 Pac-12 record, which makes them a threat to lose their game on Friday.
In the final minutes of the game, Shedeur Sanders scored a long touchdown through the air to Hunter, breaking the school's passing yard record for the season.
In terms of the previous record, Sefo Liufau held the record at 3,200. The Buffaloes are on the verge of setting a new record for the most passing touchdowns in a Buffaloes season if Sanders can regain his footing this season. Sanders is two touchdowns shy of the record set by Liufau for 28 passing touchdowns in a Buffaloes season, also set in 2014.
There has been pressure on Shedeur Sanders all season long and he has taken two pain injections during games over the past couple of weeks as a result.
In addition to this game on Friday night, Colorado also has one game left in the regular season, traveling to Utah.
SEE ALSO:
ICC World Cup 2023 Final Match Officials Have Been Confirmed