ICC World Cup 2023 Final Match Officials Have Been Confirmed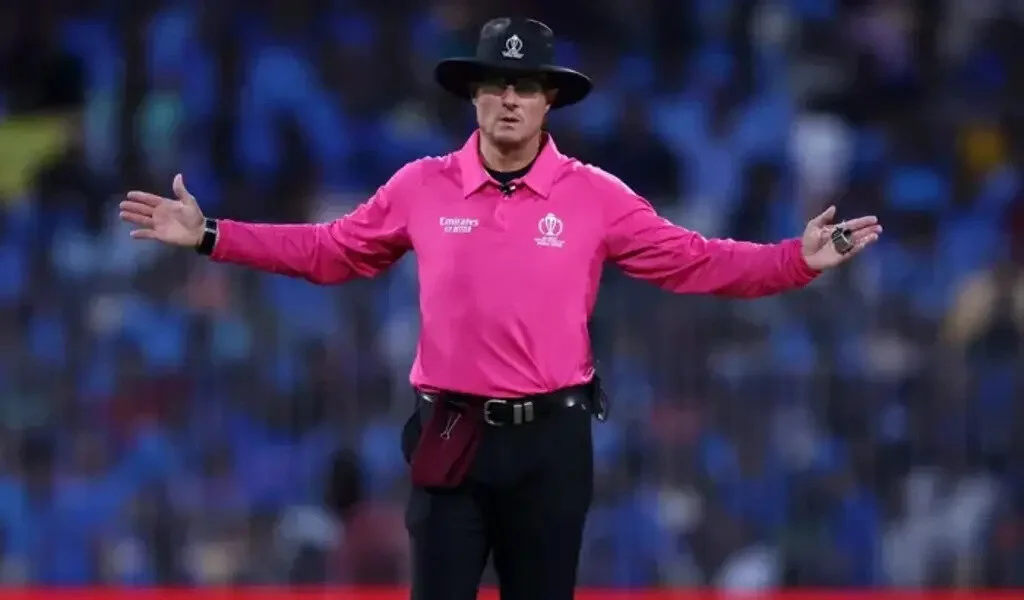 (CTN News) – The ICC Men's Cricket World Cup 2023 final between India and Australia will be umpired on-field by Richard Illingworth and Richard Kettleborough, both from England, who will act as on-field umpires on the ground in Ahmedabad.
In this high-stakes clash of the World Cup, the English duo will be assigned to oversee the crucial duties.
Kettleborough officiated in the 2015 Cricket World Cup final with Kumar Dharmasena for the second consecutive year. Kettleborough previously officiated in the 2013 Cricket World Cup final with Kumar Dharmasena.
This match was witnessed by over 93,000 spectators. The number of spectators is likely to be exceeded on Sunday, with a three-figure crowd expected as the host nation looks to repeat their 2011 success and claim the World Cup on their own soil as they aim to repeat their 2011 success.
It will also be Illingworth's second appearance in a World Cup final, but he will be doing so in an official capacity for the first time. As a player, he was a part of the final of the 1992 Cricket World Cup.
On the same day in November 2009, both Illingworth and Kettleborough were elevated to the ICC International List for the first time in their history. They served as on-field umpires for both India and Australia during this week's semi-finals; Illingworth officiated India's win over New Zealand in Mumbai, while Kettleborough officiated Australia's thrilling victory over South Africa in Kolkata.
Both of these umpires have had illustrious cricket careers, and both of them have been awarded the David Shepherd Trophy. This is presented to the ICC's umpire of the year each year. During the period between 2013 and 2015, Kettleborough received this award three consecutive times, while Illingworth received it twice between 2019 and 2022.
They will be joined by Joel Wilson, who will be the third umpire, Chris Gaffaney, who will be the fourth umpire, as well as Andy Pycroft, who will be the match referee in the crucial final on Sunday. They were all members of the officiating teams during the semi-finals as well, so they had a lot of officiating experience.
In the highly-anticipated final in Ahmedabad, where more than 100,000 spectators are expected to watch the showdown between two powerhouse sides who are looking to win their sixth World Cup, Australia will face off against India, who are aiming for their first ICC trophy since 2013, in the final between two countries with very different styles of play.
SEE ALSO:
During The Bengals' Loss To The Ravens, Burrow Sprained His Wrist