Jaguars' Trevor Lawrence Will Work Out Pre-Game To See If He Plays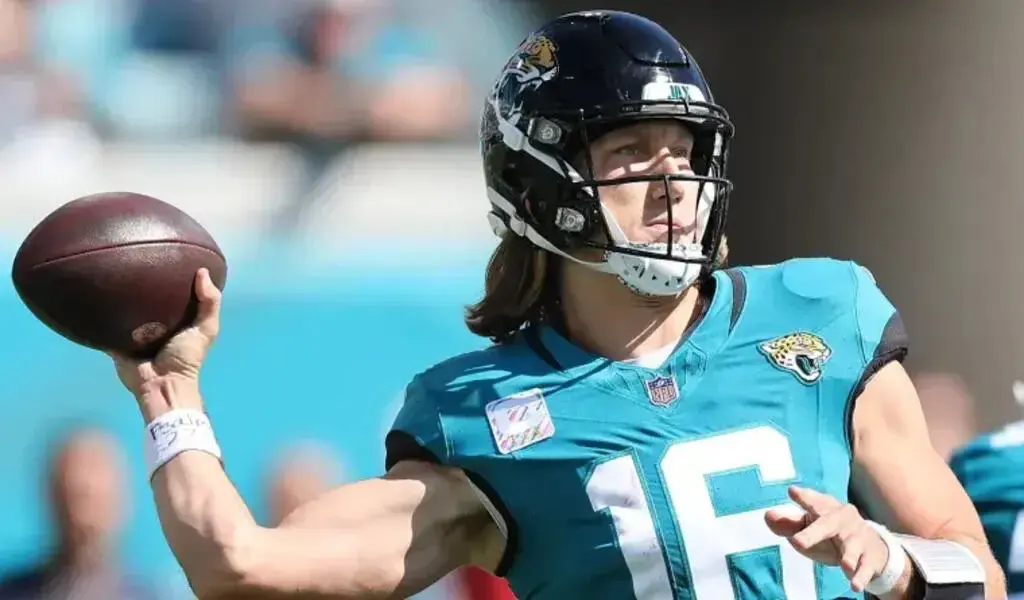 (CTN News) – Are the Jacksonville Jaguars going to have quarterback Trevor Lawrence on the field when they play the New Orleans Saints on Sunday? We seem to be a bit closer to finding out what the answer is now.
It has been reported by Adam Schefter that the Jaguars will work Trevor Lawrence out in advance of Thursday Night Football to determine if he will play or not.
According to a source, the Jaguars are planning to work out quarterback Trevor Lawrence ahead of tonight's game to determine whether or not he is able to play against the Saints after his knee sprain.
It is likely to be a game-time decision. "If Trevor Lawrence is not able to play, C.J. Beathard will start," Schefter tweeted.
It is reported that Lawrence left Sunday's 37-20 win over the Indianapolis Colts with a knee injury after rolling out and taking a sack with just over 3:00 left in the game, but he told reporters after the game that he was feeling fine.
After being drafted by the Jaguars with the No. 1 overall pick in 2021, Lawrence has started all 42 games of his career.
Trevor Lawrence has only dealt with one other notable injury during his career, and it was a toe injury that briefly forced him out of the game against the Detroit Lions in Week 13 of last season.
It has been an impressive season for Trevor Lawrence, as he has completed 67.1% of his passes for 1,439 yards, with seven touchdowns and three interceptions. On 33 carries, Lawrence has also accumulated 147 yards as a rusher.
On Tuesday, Trevor Lawrence was limited and was seen with a brace on his left knee as he took part in practice. On Wednesday, Lawrence was also listed as having a limited activity level.
I think that's where you just kind of have to trust the training staff a little bit more. It is what we will continue to do, as long as Trevor is in a position where he is not going to injure himself, or as long as he is giving us the best chance to win the game, without risking himself or whatever risk that may be," Jaguars offensive coordinator Press Taylor said this week.
As far as I am concerned, that is just a conversation that needs to be had with everyone who is involved in the process."
SEE ALSO:
New Zealand Beats Afghanistan To Remain Unbeaten In World Cup 2023