Trevor May retires from baseball, criticizes John Fisher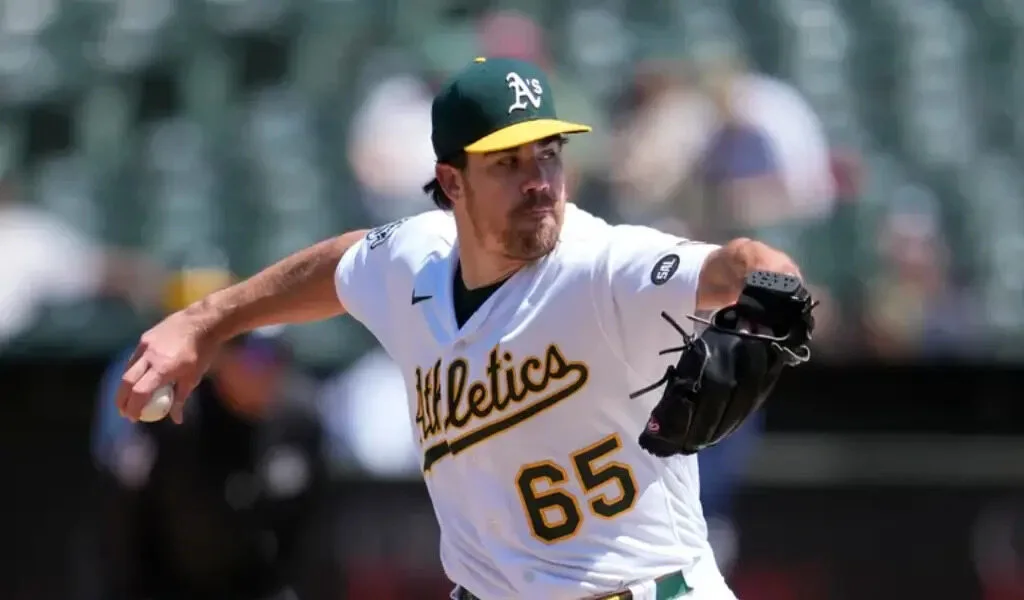 (CTN News) – During his retirement announcement, Trevor May took several verbal swipes at Oakland Athletics owner John Fisher, calling Fisher greedy on a Twitch broadcast in which he announced his retirement.
Trevor May, who is 34 years old, announced his retirement on Monday night. As a nine-year veteran pitcher for the Athletics, he went 4-4 with a 3.28 ERA and recorded a career-high 21 saves in 49 appearances this season.
"To the entire A's organization and every single person who is a part of it, I love you all," Trevor May said in the video. There is only one man among you who is not one of you, and we all know who that man is."
It has been reported that Fisher plans to move the Oakland Athletics to Las Vegas when the team's lease in Oakland expires in 2024 — a decision that has been met with criticism from fans, Oakland city officials, current and former players and others.
There was no immediate response Tuesday to NBC Sports Bay Area's request for comment, but Fisher told NBC Sports Bay Area in August that he was hurt when he saw Athletics fans wearing "sell" T-shirts at games and that he felt bad about what had happened.
As Fisher said, "It shows how passionate the fans are about wanting to keep the team and that they're upset with me for taking away that dream. In that sense, I take responsibility and I feel bad about it, and in that way, I take responsibility," he added.
According to Trevor May in his announcement of his retirement, he expressed his dread of going to spring training and spending time away from his family before going on to elaborate on his remarks regarding Fisher.
Trevor May replied, "Sell the team, dude," with a smile on his face. It's okay, man. Let someone who actually takes pride in the things they own own something. You know, there are actually people who are obsessed with the game that give a [expletive] about it. Let them own it."
It is also noteworthy that Trevor May criticized Fisher for his refusal to take part in interviews during the relocation process of the Athletics.
In Trevor May opinion, if you are going to be a greedy [expletive], then you should own it. "There's nothing weaker than being afraid of cameras. That's something I struggled with this year — not just eviscerating him."
"Do what you're gonna do, bro. You are a billionaire. They exist. You guys have all this power. You shouldn't have any since you have not earned it. But that's what it is. Ultimately, you have received everything you have. Now you are too soft to take any responsibility for your actions."
During his nine seasons, May compiled a 36-28 record, a 4.24 ERA, and 33 saves in 358 appearances. As a fourth-round pick by the Philadelphia Phillies in the 2008 Major League Baseball Draft, he entered the league.
It was for the Minnesota Twins that he made his Major League Baseball debut in 2014. Additionally, May played for the New York Mets.
He stated that he would "continue to throw this ball," but it would not be for a Major League Baseball team. Also, he plans to become a radio commentator, first covering the MLB playoffs on SiriusXM.
SEE ALSO:
At The World Cup, Australia Defeated Sri Lanka By 5 Wickets