Diamondbacks Stun Dodgers Again With a 2–0 Lead In NLDS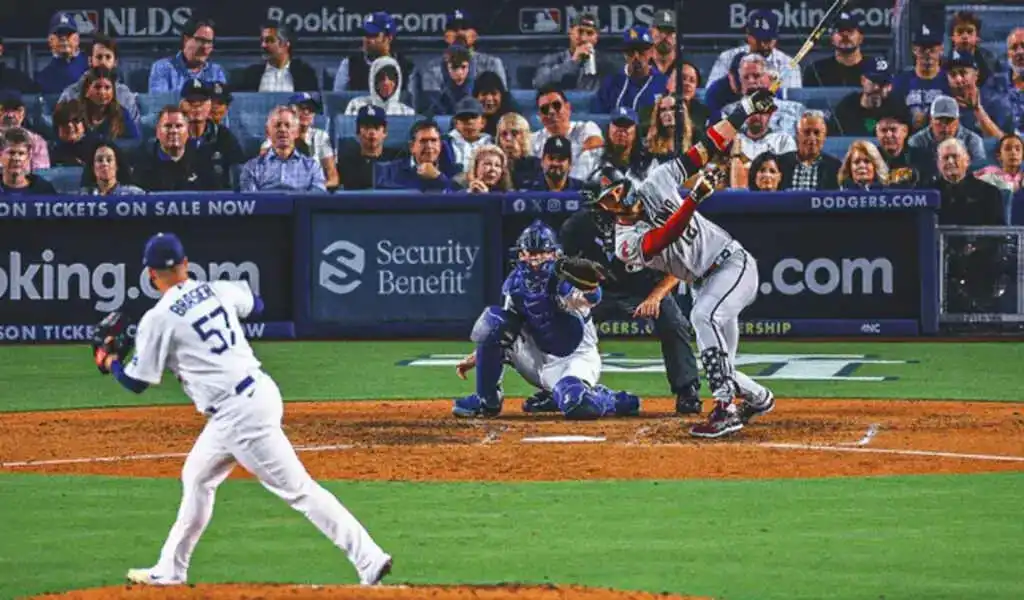 (CTN News) – It was Lourdes Gurriel Jr., along with the surprising Diamondbacks, who made quick work of another Dodgers starter, defeating Los Angeles 4–2 on Monday night behind Zac Gallen, so they are now up 2–0 in the National League Division Series.
Despite losing their last four regular-season games, the young Diamondbacks, who were awarded the last wild card in the National League despite having lost their last four games in the regular season, improved to 4–0 in these playoffs against division winners.
On Wednesday, the Los Angeles Dodgers will try to achieve a stunning sweep of the 100-win team when the best-of-five series shifts to Arizona for the third and final game.
In his second career postseason start, Gallen retired nine batters in a row during one stretch. As a result of the 17-game victory, the winning pitcher gave up five hits, struck out four and walked two.
Arizona's hitters didn't seem intimidated by Miller's 100 mph heat in his playoff debut. Before Gurriel's two-out single made it 3–0, they loaded the bases with nobody out and scored a run in the bottom of the fourth on a sacrifice fly by Christian Walker and an RBI groundout by Gabriel Moreno.
As a combined team, Kershaw and Miller worked two innings and surrendered nine earned runs. During his 1 2/3 innings of work, Miller allowed four hits, struck out one and walked two before manager Dave Roberts decided it was time to turn to the bullpen and call a timeout.
As of Monday, the Dodgers have lost five consecutive postseason games dating back to Game 2 of last year's NLDS against the San Diego Padres.
As usual, the Dodgers have been unable to capitalize on their top of the order to win the NL West title. As a result, Betts and Freeman, two of the team's four 100-RBI players, combined to go 1-for-13 in the first two games of the series, walking three times and striking out three times.
The Los Angeles Dodgers went 2-for-12 with runners in scoring position and stranded 13 runners in total.
Although Miller had the sellout crowd behind him from the moment he threw the first pitch, he walked Corbin Carroll to begin the game. As a result of Ketel Marte's bunt single and Tommy Pham's single, the bases were loaded.
A leaping catch by James Outman of Walker's sacrifice fly gave Carroll a 1–0 lead after he crashed into the center-field wall. During the first inning of Game 1, Outman botched a catch that contributed to Kershaw's six-run inning before he was ejected.
The Arizona Cardinals added two more runs after Pham stole second base on a groundout by Moreno and a single by Gurriel in the center of the field.
There were seven hitters with two-strike counts against Miller, but only three of them were retired. Despite visits from catcher Will Smith and pitching coach Mark Prior, he required 32 pitches to escape the first inning.
In the fourth inning, J.D. Martinez hit a solo home run to give the Dodgers a 3–1 lead. As the team had runners at the corners in the fifth inning, but the crowd was chanting To end the inning, Freeman was called for a third strike.
The Dodgers chased Gallen in the sixth with back-to-back singles from Max Muncy and Pedro Martinez. To load the bases, Andrew Saalfrank, a September callup, walked pinch-hitter Chris Taylor.
SEE ALSO: