AEW Terminates CM Punk's Contract Following Backstage Incident At All In Event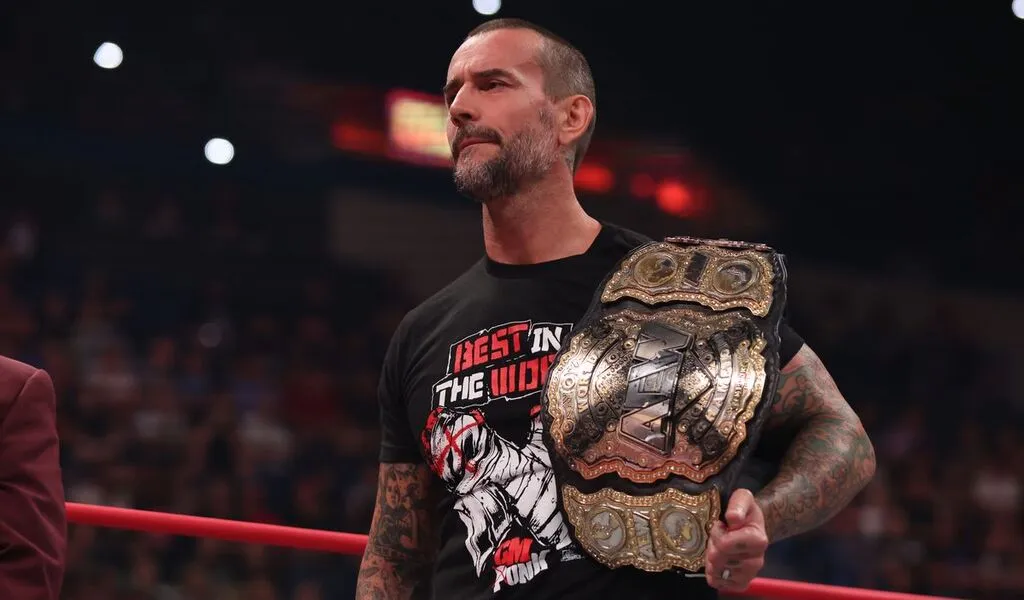 (CTN NEWS) – CM Punk, whose real name is Phil Brooks, has been terminated from his contract with All Elite Wrestling (AEW) just slightly over two years after making his much-anticipated return to the wrestling scene by joining the company.
AEW officially announced this development on their social media platform on a Saturday afternoon.
The decision to release Brooks was framed as a "with cause" termination, stemming from his involvement in a second backstage physical altercation during his tenure with AEW.
Statement from All Elite Wrestling and Tony Khan pic.twitter.com/3MtW6MkGDf

— All Elite Wrestling (@AEW) September 2, 2023
CM Punk's Altercation with "Jungle Boy" Jack Perry at AEW's All In Event
The incident in question took place at AEW's historic All In event held at Wembley Stadium in London, where Brooks reportedly engaged in a physical altercation with "Jungle Boy" Jack Perry.
This altercation was not the first disagreement between Brooks and Perry. Prior to the event, Brooks had allegedly attempted to dissuade Perry from executing a planned in-ring move involving "real glass," which would result in Perry being written off television for a week due to its potential danger.
Punk had expressed concerns about the safety of the stunt.
Following his participation in the All In pre-show, Perry addressed the camera, defiantly asserting, "It's real glass, cry me a river."
This provocative statement escalated tensions between the two wrestlers, leading to a confrontation before Brooks kicked off the pay-per-view event with a match against Samoa Joe.
Reports regarding the intensity of the altercation have circulated, with many sources indicating that Brooks resorted to physical aggression by punching Perry.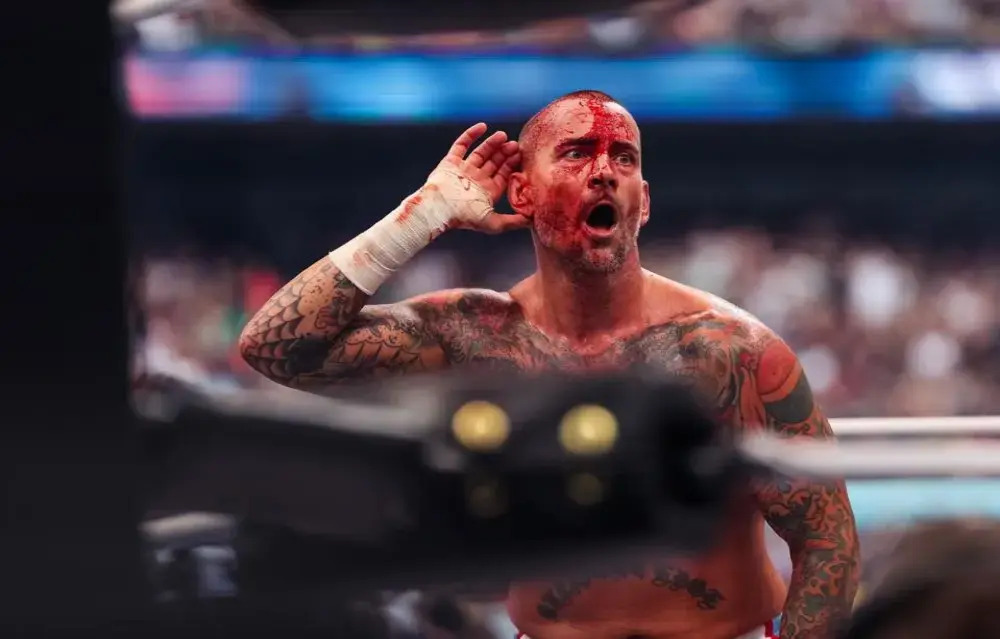 "The decision to terminate CM Punk's contract comes as a result of a comprehensive internal investigation into an incident that occurred backstage at AEW's 'All In London' event on Sunday, August 27," stated the AEW announcement.
"Following the conclusion of this investigation, the AEW Discipline Committee convened, subsequently consulting with external legal counsel, and reached a unanimous recommendation to AEW CEO Tony Khan, advising the termination of CM Punk's contract with cause."
Brooks, who retired from professional wrestling amid a contentious separation from WWE in 2014, marked his return to the wrestling world by signing with AEW in August 2021.
In May of the following year, Brooks achieved the AEW world title, albeit sustaining a broken foot that forced him to the sidelines until August.
The Controversial Departure of CM Punk from AEW
A month later, following his victory over interim champion Jon Moxley in the main event of 'All In' to unify the titles, Brooks made remarks during the post-event press conference, alleging that rumors had been circulated about him by fellow roster members and AEW executive vice presidents, The Young Bucks and Kenny Omega.
This led to a real-life altercation where Brooks and his trainer and confidant, Ace Steel, engaged in a physical altercation with The Bucks and Omega.
All parties involved in the brawl faced suspensions, and Brooks elected to undergo surgery to repair a torn tricep suffered during his match with Moxley.
Brooks returned to in-ring action in June, making an appearance on the debut episode of 'AEW Collision,' a new Saturday show primarily centered around his involvement.
However, mere months later, Brooks' tenure with AEW has come to an end.
"Phil played a significant role within AEW, and I extend my appreciation for his contributions," Khan conveyed in the AEW statement. "The decision to terminate his AEW contracts with cause ultimately rests with me and me alone.
Naturally, it is regrettable to share this news, potentially disappointing many of our fans. Nevertheless, I am making this decision in the best interests of the numerous remarkable individuals who contribute to AEW each week—our talent, staff, venue operators, and countless others whose vital efforts bring our fans outstanding shows on television and in arenas and stadiums across the globe."
RELATED CTN NEWS:
Djokovic Commences US Open Pursuit, Eyeing 24th Grand Slam Title and World No. 1 Ranking
FIFA Suspends Spanish Soccer Federation President Amid Misconduct Probe
NASCAR 2023 Daytona Race: TV Schedule, Channel, And Start Time