Thailand is getting ready to return laborers to Israel after the conflict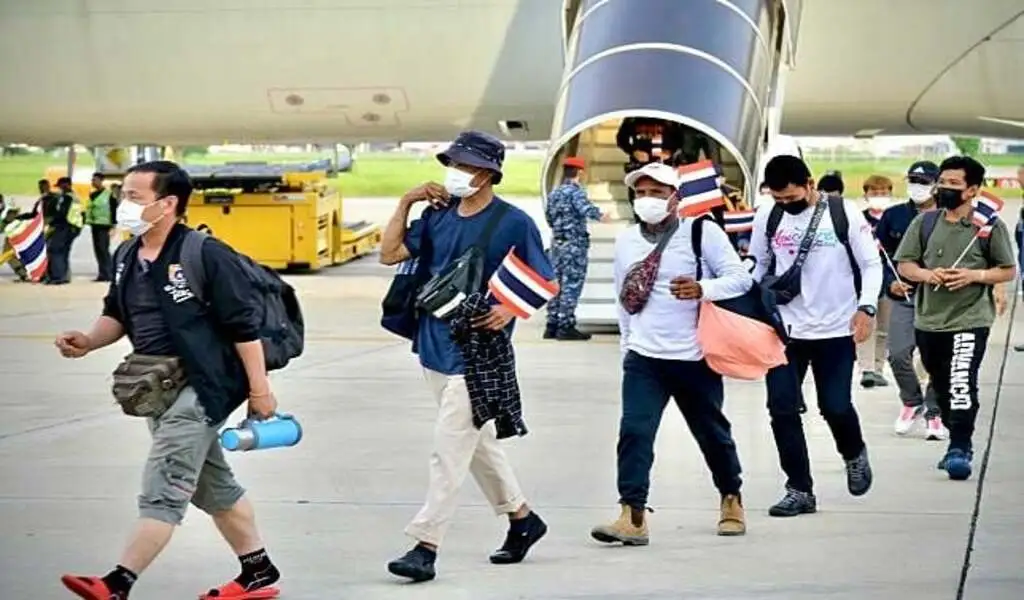 (CTN News) – The Labour Ministry of Thailand has stated that it is prepared to return its employees to Israel as soon as Hamas and Israel's hostilities subside. The ministry's permanent secretary, Pairote Chotikasathien, made the announcement.
Following talks with Eyal Sisu, the director-general of the Population and Immigration Authority (Piba), and Inbal Mashash, the head of the Foreign Workers Administration, Kittana Srisuriya, a minister counsellor at the Thai embassy in Tel Aviv, took this action.
The well-being of two groups of Thai labourers who were severely impacted by the ongoing conflict was the main topic of discussion. One group consists of Thai labourers whose five-year and three-month contracts were just finished but had to be ended early because of the war.
Those who had returned to Thailand three or four years earlier are also included. The Piba and Thai Labour Ministry will subsequently debate the terms under which these persons would be permitted to continue their work in Israel, according to Pairote.
The second group comprises Thai labourers with unfulfilled contracts who are presently in Israel without proper permits. Piba said that for these people, their visas will be extended until November of the following year.
This includes Thai labourers whose contracts expire in April of the following year, at the latest. Their visas will be renewed for a further year, the Bangkok Post said.
Pairote emphasised that Israel appreciates the contributions made by foreign labourers, especially those from Thailand who are essential to the country's agricultural industry and its economic development.
He declared, "To ensure Thai workers can return to work in Israel once the situation stabilises, the Labour Ministry is working in close liaison with Israeli authorities."
In related news, yesterday saw the return of the first eight Thai workers killed in a Hamas attack in Israel on a commercial flight home. After that, they were sent back to their home provinces.
At 9:33 am, El Al Flight LY083, which was carrying the dead from Israel, landed at Suvarnabhumi airport. The provinces of Udon Thani, Nakhon Ratchasima, Khon Kaen, Buri Ram, Chaiyaphum, Si Sa Ket, and Sukhothai were among those from which the deceased originated.
According to Pairote, each family will initially receive 40,000 baht (US$ 1,096) from the Labour Ministry to help with funeral costs.
The Israeli ambassador to Thailand, Orna Sagiv, laid a wreath on the coffins of the Thai workers who unfortunately perished in Israel during a memorial ceremony conducted at Suvarnabhumi airport. After that, each casket was delivered to its home province.
Related CTN News:
Thailand Beefs Up Security at Israeli Embassy Ahead of Muslim Protest