Iranian Ambassador to Thailand Assures Safety of Thai Hostages in Palestine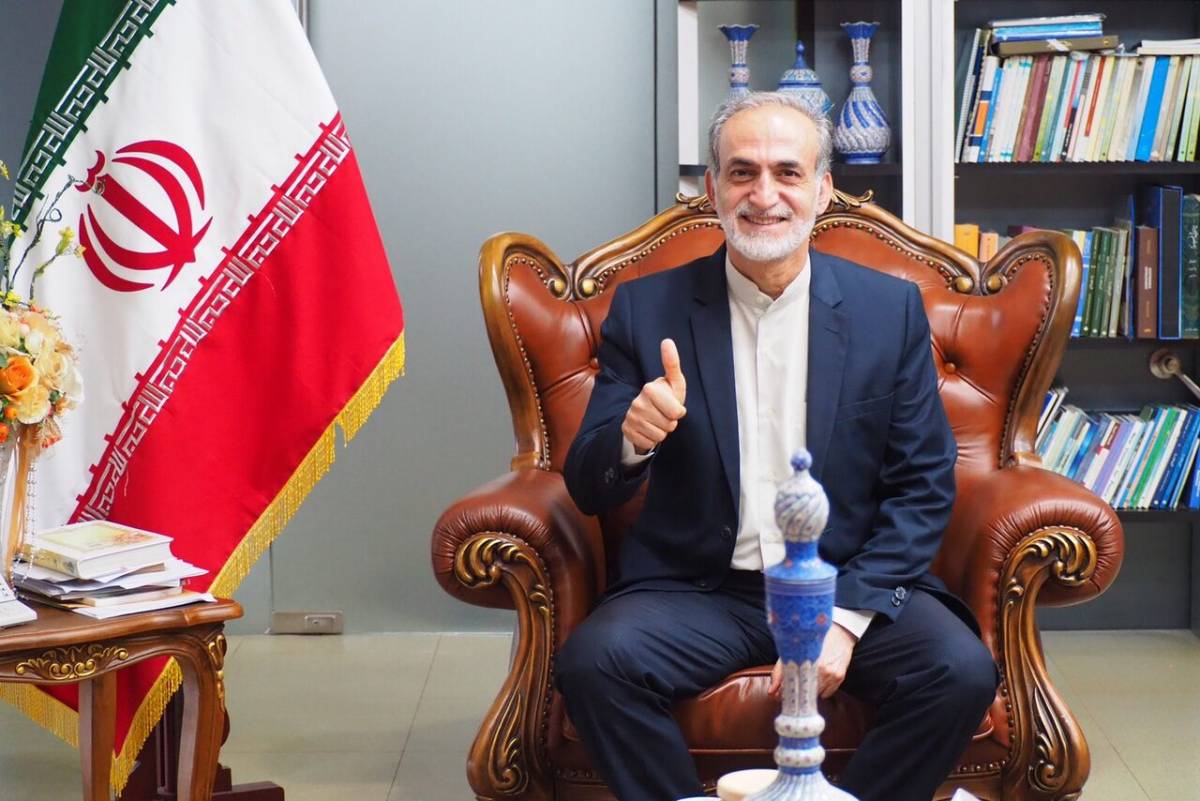 The Iranian ambassador to Thailand, Seyed Reza Nobakhti, has stated that all Thai hostages are safe in Palestinian areas and that they, along with other international hostages, will be released once Israeli forces cease bombing the Gaza Strip.
Following its October 7 surprise strike on Israel, the Palestinian militant group Hamas seized at least 200 hostages, among them 19 Thai labourers. The Iranian ambassador declared as much during a press conference in Bangkok on Friday.
He sent condolences from the Iranian authorities for the lives lost in the war in Thailand. Since fighting broke out, thirty Thais have lost their lives.
Mr. Nobakhti claimed he had heard that Iranian president Ebrahim Raisi had asked Hamas leader Ismail Haniyeh to release Thai and Filipino hostages during a meeting the two men had last week in Qatar.
According to Mr. Nobakhti, the Iranians are also exerting maximum effort to communicate with Palestinian officials in Beirut. He claimed that Hamas had promised to free the hostages, but that they were unable to do so due to Israeli airstrikes on Gaza.
We sent some individuals to Egypt two days ago, but they came under attack. Approximately 70 of them, he estimated. Therefore, it is extremely risky for them to free the hostages.
The time has come for the Thai government and the people of the world to put pressure on the Israeli government to end the genocide in the Gaza Strip and allow the captives to return home safely.
All international hostages, Mr. Nobakhti claimed, were currently in safe homes in Gaza, although he added that several had been killed by Israeli attacks.
The bombardment resulted in the deaths of about nine foreign hostages, although Hamas is now attempting to secure their location in secure locations. However, "as you know, it is very difficult to keep them safe, as there are many bombardments everywhere."
Although Mr. Nobakhti fears an escalation of hostilities if the shelling of Gaza continues, he is hopeful that negotiations regarding the exchange of hostages will soon begin, leading to regional calm.
"The Palestinian side is ready for negotiations, and we hope Israel will be at the negotiation table so we will not witness the expansion of the conflict," according to him. He also commended the Thai government's stance of neutrality in this issue.
"[The Thai government] is doing their best, and I know that they are in contact with [the governments of] Iran, Qatar, Saudi Arabia and so on and trying to bring back their Thai nationals," said Mr. Nobakhti.
"There is a way to release the Thai hostages because in the meeting between Iran and Mr Haniyeh … our leader explained to Hamas that the Thai people are like our brothers-sisters and asked them to try to keep them safe," according to him.
"They said the Thai hostages are safe and living with other Palestinian families, but unfortunately, Israelis keep bombarding all over, and this is the problem" , according to him.
According to Somchai Virunhaphol of the Palestine Solidarity Campaign (Thailand), Hamas promised to treat all hostages well and release them when the crisis calmed down during a recent press conference in Qatar.
"The first condition that I think will allow the release of foreign hostages is at least there should be a temporary ceasefire negotiation, which will provide a way to release hostages and other foreigners in Gaza who are ready to leave," said Mr. Somchai.
Since it is unclear how long food supplies will endure for the hostages, he expressed alarm about the dire situation in the Gaza Strip.

Thailand repatriates 534 Workers from Israel
Meanwhile, the Foreign Affairs Ministry has confirmed that another 534 Thai workers will return home from war-torn Israel on two commercial flights this coming Saturday.
The Thai consulate in Tel Aviv has received everyone who want to return home.
On Friday at 8:15 p.m. (Israel time), the low-cost Indian airline SpiceJet will take off from Tel Aviv carrying 320 Thai passengers. We anticipate your arrival at Suvarnabhumi Airport in Bangkok, Thailand on Saturday at approximately 13:10 local time.
The flight on Arkia Israeli Airlines carrying 214 Thai workers will leave Israel at 11 p.m. local time on Friday, arriving in Thailand at 2:05 p.m. local time on Saturday.
On Friday, the Royal Thai Consulate-General in Sydney, Australia, issued a Facebook warning to Thai nationals living in the area.
Thai people in Sydney are being warned to stay away from the Hyde Park area, which stretches from Town Hall to Belmore Park, since it will be the venue of an event this Saturday in support of the State of Palestine.
The Thai community in Sydney should stay away from the rally location. They should use the Thai consulate's emergency number, 0411 424 303, in case of any problems.
Eight Thai labourers who had been working in Israel since the Hamas attack on October 7 were among the first to have their bodies returned to Thailand on a commercial flight on Friday morning. They were taken to their various provinces and eventually returned home.
Thailand Seeks Help from Saudi Arabia Over Thai Stranded in Israel