Former Prime Minister Nawaz Sharif Returns To Pakistan After Four-Year Exile In London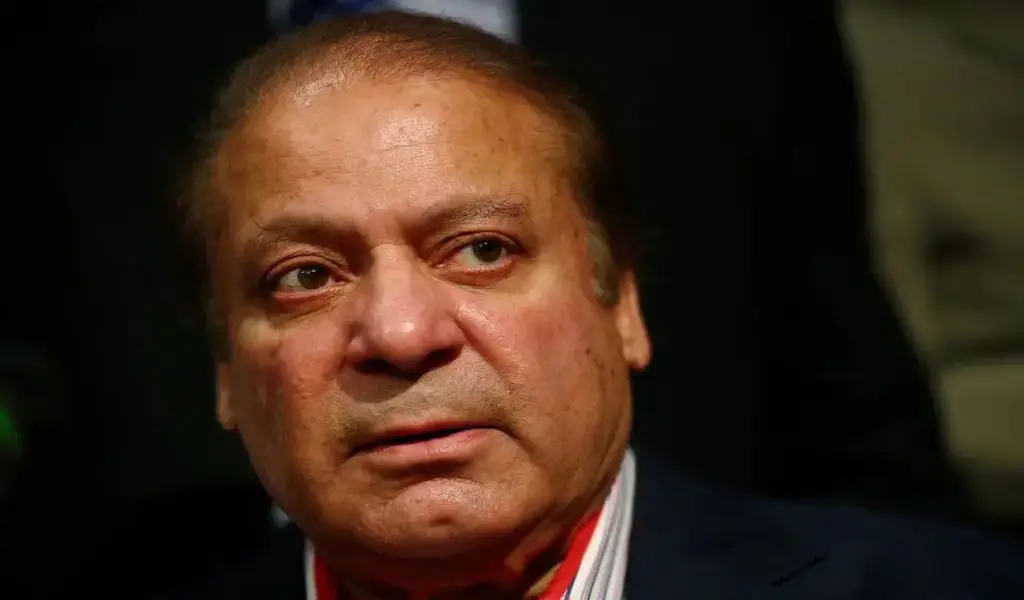 (CTN NEWS) – Pakistan's political landscape witnessed a significant event on Saturday as Nawaz Sharif, the supremo of the Pakistan Muslim League-Nawaz (PML-N) and a former prime minister, returned to his homeland after four years of self-imposed exile in London.
His return via a chartered plane named "Umeed-e-Pakistan" (Hope of Pakistan) has ignited fervor among his supporters and the general public alike.
Nawaz Sharif's journey back to Pakistan was marked by carefully orchestrated steps and legal formalities. He first landed in Islamabad from Dubai, where he had been residing for two days. He also visited Saudi Arabia before arriving in Pakistan. T
his stopover in Islamabad allowed him to fulfill necessary immigration and legal procedures. It was a critical move to ensure that his return was not met with immediate arrest upon landing.
Upon his arrival in Lahore, Nawaz Sharif was met with a massive gathering of PML-N supporters and workers who had traveled from all corners of the country to welcome their leader.
HBICThe rally took place at the historic Greater Iqbal Park, also known as Minar-e-Pakistan, where Nawaz Sharif unveiled the PML-N's future course of action, setting the stage for his political comeback.
Nawaz Sharif, often referred to as the "Lion of Punjab," boasts significant support in Punjab, the most populous province in Pakistan. His political rallies are known for their grandeur and passionate crowds.
Despite his disqualification from politics and his convictions, he has managed to maintain a strong following among the electorate.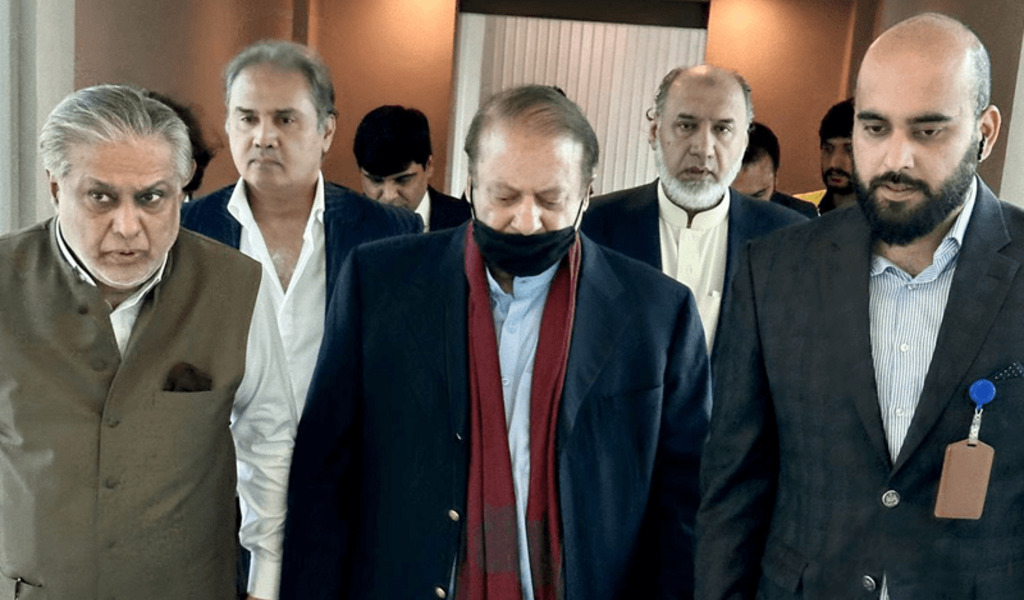 Nawaz Sharif's Political Resurgence Amid Legal Battles and Economic Challenges
Nawaz Sharif has served as prime minister of Pakistan three times in his political career but was ousted from office in 2017. He was subsequently disqualified from politics for a lifetime due to his conviction for not declaring a receivable salary.
After serving less than a year of a seven-year sentence, he obtained permission to seek medical treatment in the United Kingdom, disregarding court orders to return during the tenure of former prime minister Imran Khan.
Significantly, his political fortunes started to change after his brother, Shehbaz Sharif, assumed power in Pakistan. Shehbaz's government oversaw changes to the law, which included reducing the disqualification of lawmakers from contesting elections to five years.
This paved the way for Nawaz Sharif to consider a political comeback and potentially become prime minister for the fourth time.
Nawaz Sharif's return to Pakistan is set against a backdrop of economic challenges, including soaring inflation, which was exacerbated during his brother Shehbaz Sharif's 16-month rule.
The country is grappling with economic difficulties, and Nawaz Sharif's return is seen by his supporters as a beacon of hope for a better future.
The return of the PML-N leader also signals a revival of legal proceedings. Upon landing in Islamabad, Nawaz Sharif completed the immigration process, and he signed a petition to reinstate his appeals against his convictions in the Avenfield and Al-Azizia references.
He also held a meeting with his legal team to discuss his legal strategy.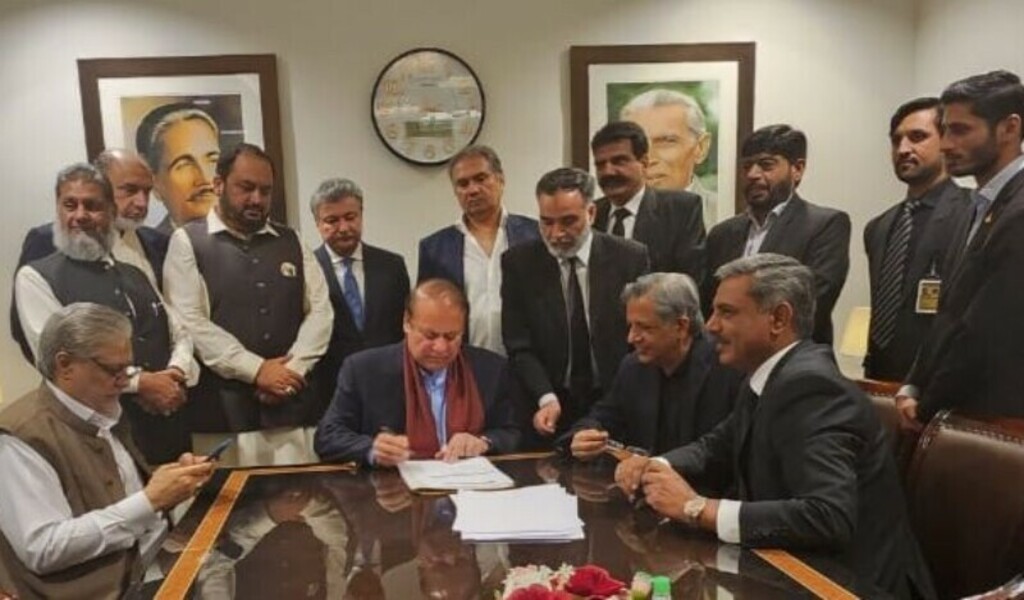 Nawaz Sharif's Triumphant Return: A Defining Moment in Pakistan's Political Landscape
Nawaz Sharif's return was met with immense enthusiasm and emotions from his family, party members, and supporters. His daughter, Maryam, referred to the occasion as the "biggest day" of her life.
She highlighted the sacrifices and hardships that her father endured over the years and expressed hope for his political resurgence.
Nawaz Sharif's elder brother and PML-N president, Shehbaz Sharif, welcomed him back with a message of unity, emphasizing his return as a means to unite the nation, spread love, and put Pakistan back on track.
The rally in Lahore to welcome Nawaz Sharif was touted as one of the largest in Pakistan's history. It was attended by throngs of supporters, including women and youth, eager to witness this historic moment.
PML-N's Information Secretary, Marriyum Aurangzeb, emphasized the significance of Nawaz Sharif's return as a harbinger of new prosperity for Pakistan.
Nawaz Sharif's return opens the door for him to challenge his convictions in court and potentially re-enter Pakistan's political arena.
The legal proceedings are expected to be closely watched, and they have the potential to reshape Pakistan's political landscape in the lead-up to the upcoming general elections.
In conclusion, Nawaz Sharif's return to Pakistan signifies a significant moment in the country's politics.
While he faces legal challenges and uncertainties, his comeback has reinvigorated his party and his supporters, setting the stage for a potential fourth term as prime minister and a new chapter in Pakistan's political journey.
RELATED CTN NEWS:
Thailand is getting ready to return laborers to Israel after the conflict
2 American Hostages Freed By Hamas After Deadly Attack In Israel
US Officials Express Concerns Over Potential Israeli Ground Assault In Ongoing Middle East Conflict