North Korea Threatens 'overwhelming nuclear force' Against The U.S.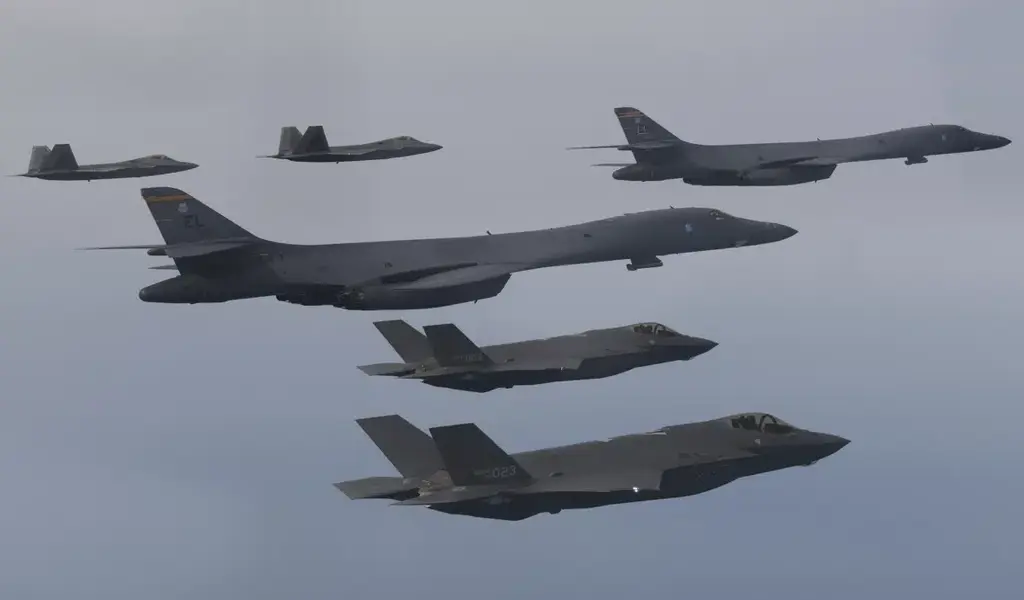 (CTN NEWS) – SEOUL –  North Korea warned that the increase in military drills between the U.S. and South Korea is driving tensions to an "extreme red line" and that it is ready to respond to any military action by the United States with the "most overwhelming nuclear power."
In response to remarks made by U.S. Defense Secretary Lloyd Austin on Tuesday in Seoul, Pyongyang's Foreign Ministry released a statement.
Austin said that the United States would increase the deployment of cutting-edge military equipment to the Korean Peninsula, including fighter jets and aircraft carriers.
As it bolsters joint operational and training planning with South Korea.
Since North Korea tested numerous missiles in 2022, including possibly nuclear-capable ones intended to strike targets in South Korea and the U.S. mainland, South Korea's security concerns have increased.
North Korea said that the extension of the allies' drills threatens to transform the Korean Peninsula into a "huge war arsenal and a more critical war zone" in a statement attributed to an unnamed official of its Foreign Ministry.
The North is ready to confront any immediate or long-term military confrontation with the "most overwhelming nuclear force," according to the statement.
The spokeswoman added that the aggressive military confrontational maneuvers and hostile acts of the U.S.
And its vassal forces have caused the military and political situation on the Korean Peninsula and in the region to reach an extraordinary red line.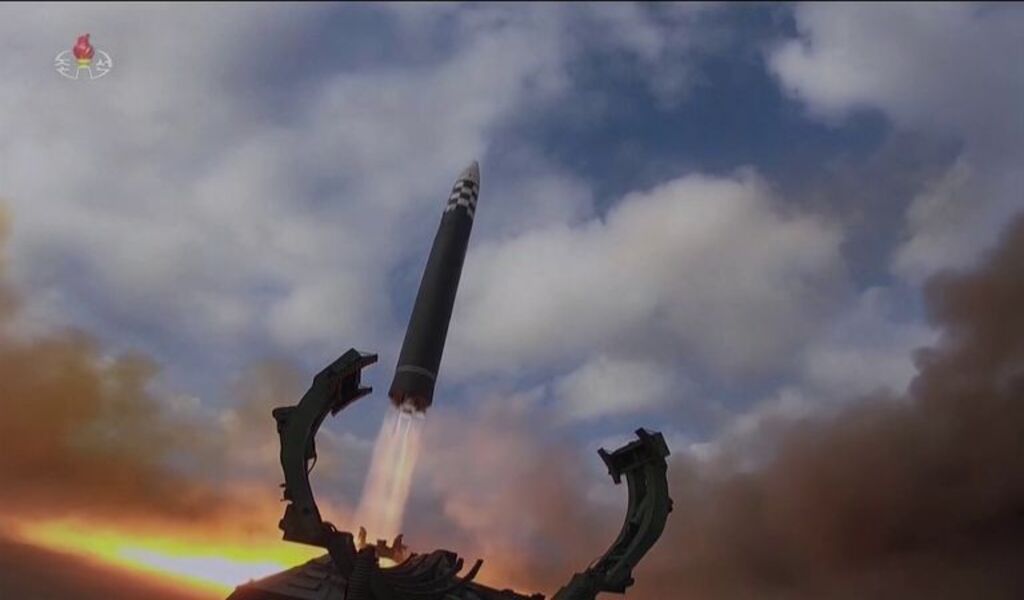 Although the allies have characterized such drills as defensive, North Korea has for decades claimed that joint military exercises between the United States and South Korea are practice for an impending invasion.
According to the South Korean Defense Ministry, on Wednesday, the United States participated in a drill with South Korean fighters over South Korea's western waters, flying B-1B bombers and F-22 and F-35 fighter jets.
This month, the US and South Korea will also participate in a combined exercise to practice their response if North Korea employs nuclear weapons.
According to the North Korean statement, provocative weapon displays would begin in 2023, much like how the North increased its missile launches in 2022 as the partners resumed their extensive training.
Several missile and artillery launches by North Korea were described as "simulated nuclear assaults" against South Korea and the United States targets.
Invoking the nation's official name, the Democratic People's Republic of Korea.
The North Korean spokesperson declared, "DPRK will take the strongest retaliation to any military attempt by the U.S. based on "nuke for nuke and an all-out confrontation for an all-out confrontation!"
The spokesperson warned that if the United States kept sending strategic assets to the Korean Peninsula and its surroundings, the DPRK would unavoidably reveal its deterrent measures in line with their nature.
Austin responded that the United States is "extremely serious" about its commitment to defending South Korea and will continue cooperating with its partners and "train and guarantee that we maintain credible and ready forces" .
When questioned about the North Korean declaration on Thursday in the Philippines.
The growth of North Korea's nuclear and missile programs and vocal threats of preemptive nuclear assaults, according to Ahn Eunju, spokesperson for the South Korean Foreign Ministry.
Have prompted Seoul to take firm action to secure the safety of its citizens.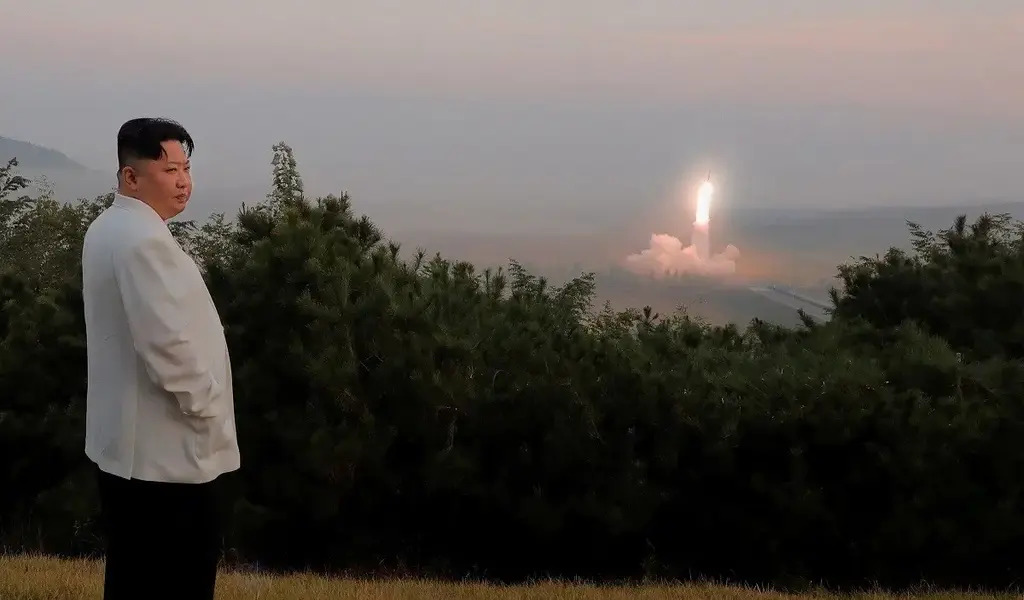 She urged Pyongyang to resume disarmament negotiations, saying that North Korea was the one who was ,
"elevating tensions on the Korean Peninsula by rejecting dialogue overtures from South Korea and the United States and making nuclear and rocket belligerence and threats."
The latest aerial exercises between the allies were intended to show the legitimacy of the United States' "extended deterrence," which refers to a pledge to use all of its military resources.
Including nuclear ones to defend South Korea, according to Jeon Ha Gyu, spokesperson for the South Korean Defense Ministry. He opted not to disclose the precise number of American and South Korean planes participating in the exercise.
After their meeting on Tuesday, Austin and South Korean Defense Minister Lee Jong-Sup held a news conference where they announced their agreement to increase their joint military drills and include additional live-fire displays.
They promised to keep sending "timely and coordinated" American strategic assets to the area.
Due to the COVID-19 pandemic and to make room for negotiations with North Korea during the Trump administration, the allies have previously scaled up their training in recent years.
Along with enhancing their security cooperation with Japan, South Korea and the US have also lately engaged in trilateral missile defense and anti-submarine warfare drills during a provocative run of North Korean nuclear tests.
"We sent a carrier strike group with fifth-generation aircraft, F-22s and F-35s, to visit the peninsula. Going forward, you can expect more of that kind of behavior," according to Austin.
As North Korean leader Kim Jong Un intensifies his nuclear goals, tensions may worsen.
Kim demanded an "exponential increase" in nuclear warheads, the mass manufacturing of battlefield nuclear weapons aimed at South Korea.
And the creation of more potent long-range missiles capable of reaching the U.S. mainland during a political meeting in December.
Next week, Kim could display his expanding collection of nuclear-capable missiles as preparations are being made for a massive military parade in Pyongyang capital.
Possibly in honor of the army's 75th founding anniversary, which falls on February 8.
According to experts, Kim's nuclear push is intended to persuade the US to recognize North Korea as a nuclear state so that it can negotiate desperately needed economic concessions from a position of strength.
2019 saw the end of nuclear talks between the U.S. and North Korea due to disputes on easing economic sanctions against the North in exchange for North Korea taking steps to scale back its nuclear and missile programs.
The North Korean official claimed that as long as Washington upholds its "hostile policy and confrontational posture," Pyongyang will not engage in communication or negotiation with it and will attempt to "disarm itself unilaterally."
RELATED CTN NEWS:
Philippines and US Secure Deal for 4 Military Bases
South Sudan Receives Over 300,000 Printed School Textbooks From China
Adani's Market Losses $100 Billion Following The Financial Crisis