China's Tumbling Birth Rate Threatens Private Kindergartens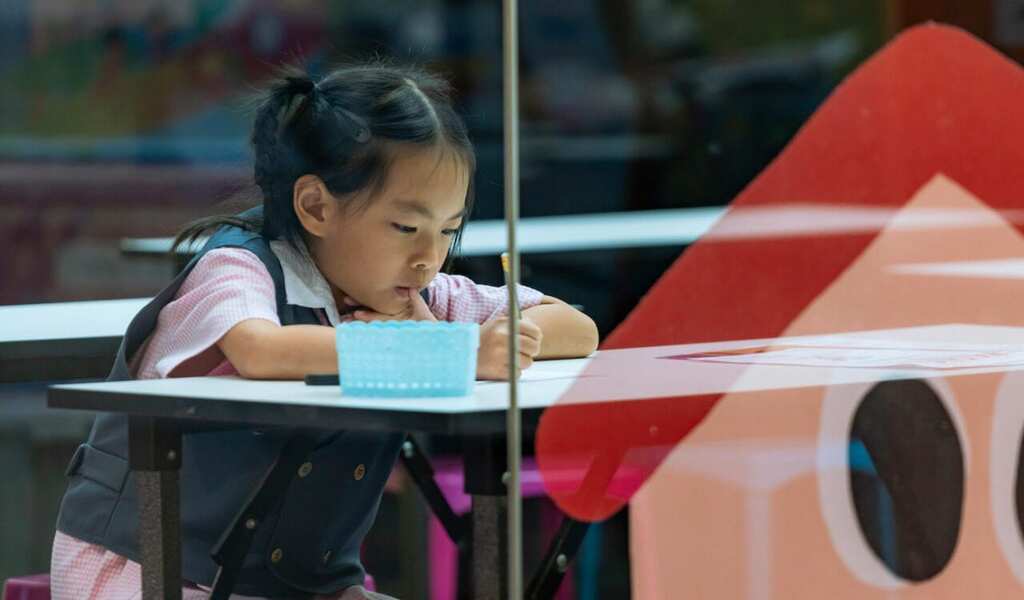 (CTN NEWS) – BEIJING – 140 kids were registered at Beilei Kindergarten when Liu Dewei first opened its doors five years ago in Rongxian, a county in the Guangxi autonomous region of southern China with 656,000 residents.
But by 2020, it had fallen to just about 30.
He initially assumed it was due to worries about the coronavirus. Beijing's severe virus restrictions were removed late last year, but despite this, little has changed.
"There are just no kids," claimed Liu, who had put in many million yuan but had not yet achieved a profit.
In danger of becoming bankrupt, he is now considering closing the kindergarten. Liu, frustrated, stated, "It's simply too hard.
READ MORE:  China's Officials Seek 'bold' Measures To increase Birth Rates 
Due to the nation's lowering birth rate, private kindergartens, which make up more than half of the preschool market and are frequently more expensive than public alternatives, are grappling with dwindling enrollments nationwide.
According to government figures, the number of newborn newborns in China practically fell in half from 18.8 million in 2016 to 9.5 million in 2017, the lowest number since 1949.
According to statistics provided by the Ministry of Education, the number of private kindergartens and the number of students attending them both decreased for the second year in a row in 2021.
These firms are on the front lines of China's demographic issue, and many are in financial danger due to declining tuition fee revenue. They lack state funding and are subject to tougher government oversight.
Even private kindergartens are suffering the effects in China's most populous cities.
Shanghai resident and mother of two, Lucy Wang, claimed to have observed the disparity in enrollment levels at her children's kindergarten.
When my son attended from 2015 to 2018, there were seven courses. By the time his younger sister attended in 2021, there were only four classes, and the class size had also decreased, she claimed.
According to a survey released last year by the Sunglory Education Research Institute, a Beijing-based provider of educational services, between 30 and 50 percent of kindergartens in operation at the start of this decade will be out of business by 2030.
Due to a decline in the number of students.
According to Professor Yuan Xin, a demography expert from Nankai University's School of Economics, Reversing the trend will be challenging despite recent legislative initiatives to boost births.
China ended its divisive one-child policy in 2016, and in 2021 it further loosened the restrictions to allow families to have three children.
Numerous incentives for couples have been introduced by local governments, such as longer maternity and paternity leaves and cash rewards for families that have a second or third child.
The rising cost of rearing children, skyrocketing housing costs, advancements in women's education and labour force involvement, as well as "their self-awakening," according to Yuan, all point to a lower birth rate.
As part of a broader assault on private education, which President Xi Jinping hopes will contribute to "shared prosperity," private kindergartens are feeling the brunt of that.
To make privately held institutions "generally affordable," the government has been subsidising and dictating the prices for these establishments.
The director of the 21st Century Education Research Institute, Xiong Bingqi, cautioned that widespread kindergarten closures would be unavoidable if the teacher-student ratio did not alter and that schools and universities would eventually suffer the same fate.
However, he added, if we take advantage of the chance to increase this ratio—which has been too low in many areas of China—many teachers won't have to lose their jobs, and we'll have better preschool education.
China has a teacher-to-student ratio of 1:15, which is lower than developed nations' normal ratios of 1:10 to 1:5, according to Xiong.
"Universities are the same way. He continued that one of the main issues causing the poor teaching we've been complaining about is the large classes we see in many colleges, with 100 or 200 people in one class.
According to Xiong, the government must increase financial support for all kindergartens in order to make this achievable.
In Baoding, Hebei province, Yan Suyan, the director of Huana Experimental Kindergarten, concurred that a declining birth rate also presents a potential for enhanced preschool programs.
Decreased enrollment is hurting the overall sector, she claimed. In three to five years, a significant portion of kindergartens will close. Therefore, those that wish to remain open must become more competitive.
However, Liu, the proprietor of a kindergarten in Guangxi, currently places a high focus on cost management. He continued, "I don't dare add any more equipment." "If the situation doesn't change this year, I guess I'll close it."
RELATED CTN NEWS:
2.3 Magnitude Earthquake Strikes Central South Korea
Japan's PM Kishida Reports A Successful Sinus Surgery