Japan To Lift COVID-19 Border Controls For Chinese Tourists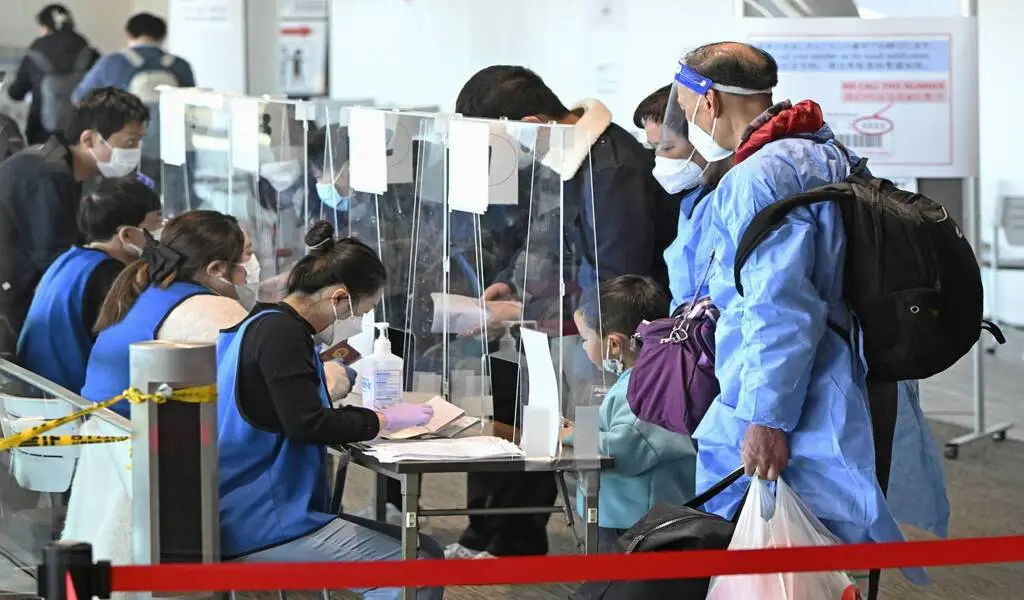 (CTN NEWS) – JAPAN – After Beijing in December of last year began substantially loosening its strict "zero-COVID" policy, which had required lockdowns and quarantines, the incidence of illnesses with the novel coronavirus spiked in China.
According to the source, the Japanese government will probably continue to demand that visitors from China present evidence of a COVID-19 test that was negative and completed within 72 hours of departure.
The Kishida administration plans to remove a restriction allowing direct flights from Japan to mainland China to land at Narita, Haneda, Kansai, and Chubu.
According to the source, the government would also permit airlines to boost the number of direct flights to and from China.
In late December, Japan tightened its quarantine regulations for travelers from the Chinese mainland.
Upon arrival, all visitors from China, even those who have visited the nation within the previous seven days, are required to perform a PCR or high-sensitivity antigen test.
Those who test positive must spend up to seven days in quarantine at a certified facility.
The change of heart stems from the fact that, according to the health ministry, there have only been a few mutations discovered and the rate of positive COVID testing among Chinese passengers has been below 1% since late January.
The Communist-led government ceased granting visas for Japanese citizens in early January before restoring the service later in the month when Japan strengthened COVID-19 actions against Chinese people.
RELATED CTN NEWS:
Turkey Restores Twitter Service After Government Blockade