Diabetes Treatment Drug Helps Dieters Lose 60 Pounds On Average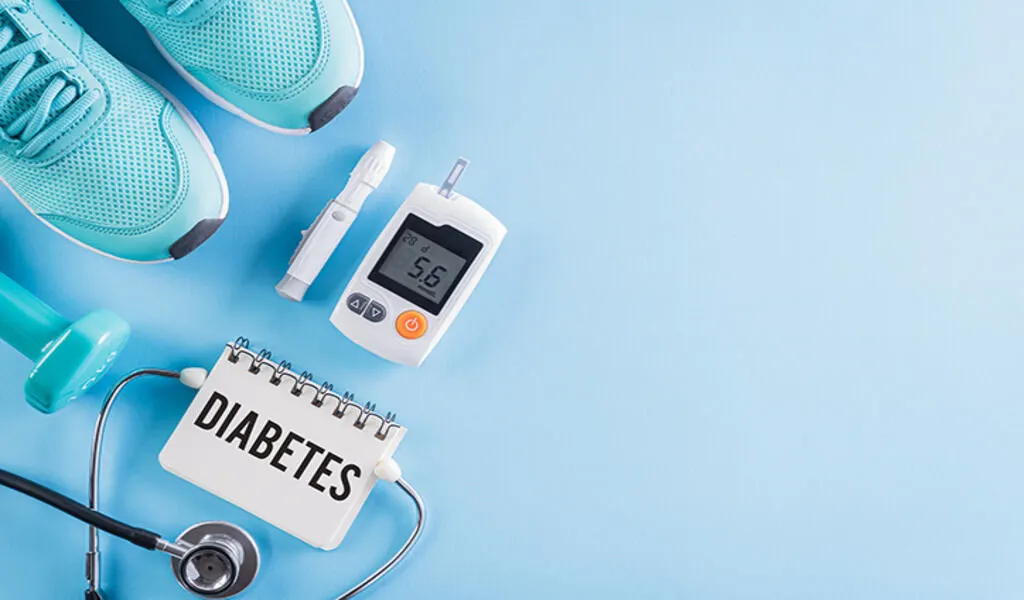 (CTN News) – A new study shows that the medicine in the diabetes drug Mounjaro helped obese or overweight people lose about 60 pounds on average when combined with diet and exercise.
The researchers reported Sunday in Nature Medicine that a group of people who dieted and exercised but then received dummy shots initially lost weight but then gained it back.
This study suggests that if you lose weight before starting a drug, you can add a lot more weight loss afterward, according to Professor Thomas Wadden of the University of Pennsylvania's Department of Psychology.
According to outside experts, the results, which were also presented Sunday at a medical conference, confirm that Eli Lilly's drug has the potential to be one of the most effective treatments for obesity.
Any way you slice it, it represents a quarter of your total body weight, according to Dr. Caroline Apovian, who treats obesity at Brigham and Women's Hospital.
Tirzepatide, an injectable drug used to treat diabetes, was approved by the FDA in May 2022. Mounjaro, sold under the name Mounjaro, has been used off-label to treat obesity, joining a flurry of diabetes and weight-loss medications manufactured by Novo Nordisk, such as Ozempic and Wegovy.
In recent months, all of the drugs, which carry retail prices of $900 or more a month, have been in short supply.
In order to regulate appetite and the feeling of fullness communicated between the gut and brain, tirzepatide targets two hormones that kick in after eating. One of these hormones is targeted by semaglutide, the drug used in Ozempic and Wegovy.
The study, funded by Eli Lilly, included about 800 people who had obesity or overweight with a weight-related health complication, but not diabetes.
Generally, study participants weighed about 241 pounds (109.5 kilograms) at the beginning of the study and had a body mass index – a measure of obesity – of 38.
Following three months of intensive diet and exercise, more than 200 participants left the trial, either because they failed to lose enough weight or for other reasons.
Nearly 600 individuals were randomized to receive tirzepatide or a placebo via weekly injections over a period of about 16 months. The study was completed by nearly 500 participants.
During the diet-and-exercise phase, participants in both groups lost approximately 7% of their body weight, or almost 17 pounds (8 kilograms).
It is estimated that those who received the drug lost an additional 18.4% of their initial body weight, or approximately 44 pounds (20 kilograms), compared to those who did not receive the Diabetes drug. The dummy shots resulted in about 2.5% of the initial weight being regained, or 6 pounds (2.7 kilograms).
Approximately 88% of those taking tirzepatide lost 5% or more of their body weight during the trial, compared with almost 17% of those taking the placebo.
Nearly 29% of those taking the drug lost at least a quarter of their body weight, compared with just over 1% of those taking the placebo.
Those are higher results than those seen with Diabetes semaglutide and similar to those seen with bariatric surgery, according to Apovian.
A medical gastric bypass is being performed, she explained.
People taking the drug reported more frequent side effects such as nausea, diarrhea, and constipation than those taking a placebo. The study found that most of the side effects were mild to moderate and occurred primarily with the increase in drug dose.
About 10% of those taking the drug discontinued the study due to side effects, compared with about 2% of those taking a Diabetes placebo.
It is expected that Lilly will publish the results of another study soon that shows similar high rates of weight loss.
The U.S. Food and Drug Administration has granted Eli Lilly a fast-track review of the drug for the treatment of obesity. The drug may be sold under a different brand name. It is expected that a decision will be made by the end of the year.
SEE ALSO:
Lung Cancer Affects More Women Than Men, But No 1 Knows Why