EU Regulators Delay Approval For Novavax's Variant-Tailored Covid-19 Vaccine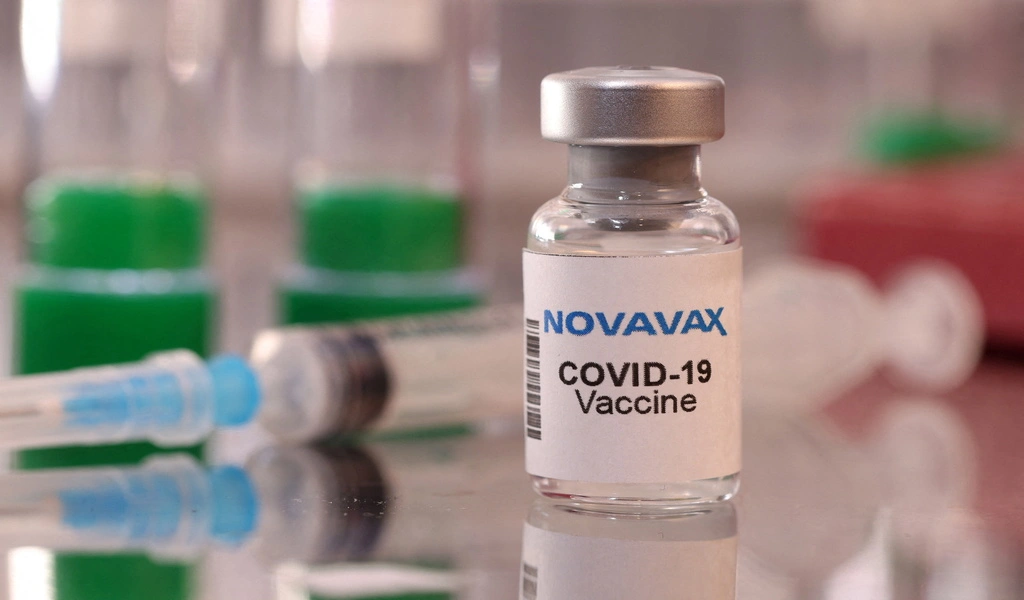 (CTN NEWS) – In a recent setback for the US-listed biotech firm Novavax, European Union regulators have postponed their decision on whether to approve Novavax's variant-tailored Covid-19 vaccine.
The delay comes at a time when Novavax is grappling with a significant decline in demand for Covid-19 vaccines.
The European Medicines Agency (EMA), initially scheduled to grant approval for the updated vaccine last Friday, instead requested additional information from the company.
This development mirrors the regulator's previous engagement with Novavax in 2021, when it had raised questions regarding the company's first Covid-19 vaccine before ultimately approving it.
Novavax responded to the EMA's request for more information by stating, "As part of the ongoing review process, [the EMA] has additional questions, which we are answering expeditiously."
The company emphasized that it is working closely with the regulatory agency to achieve the shared goal of bringing an updated protein-based Covid-19 vaccine that doesn't rely on mRNA technology.
One of the key areas of concern for the EMA is the potency of the latest version of Novavax's vaccine and ensuring that its characteristics remain consistent across different production sites. The EMA, however, declined to comment on the specifics of the delay.
Novavax has had its share of challenges, with its Covid-19 vaccine being the sole product in its portfolio. In February, the company even warned of "substantial doubt" about its future and recently announced plans to cut costs by up to 50% and reduce its workforce by 25%.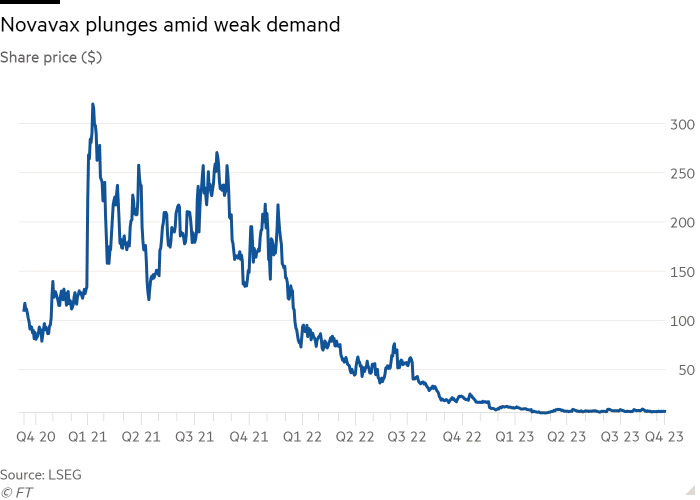 Novavax Faces Stock Plunge as EMA Delays Approval
The company's stock has plummeted, with shares declining by 98% from their 2021 highs, trading at just over $7 as of Friday, giving Novavax a market value of $674 million.
Despite these hurdles, there is hope that the EMA will grant approval for Novavax's variant-tailored vaccine within the next four weeks. This updated version of the vaccine was already approved by the US Food and Drug Administration earlier this month.
What makes Novavax's vaccine unique is that it marks the first time the company has altered the composition of its Covid-19 vaccine, and it is also the first non-mRNA vaccine of its kind. Ensuring that the vaccine maintains its potency is a critical aspect of the approval process.
Novavax initially faced production issues that delayed its entry into the market. However, its Covid-19 vaccine, which utilizes a more traditional technology, has proven to be both safe and highly effective in clinical trials.
Health authorities had initially hoped that the vaccine could help sway individuals who were skeptical of receiving mRNA-based vaccines.
Unfortunately, as demand for Covid-19 vaccines waned, it remains uncertain how much of an impact Novavax's vaccine approval in the European market will have.
Novavax expressed its intention to supply doses of its vaccine to European countries that have requested it through advanced purchase agreements post-authorization.
The company values its continued partnership with the EMA and looks forward to their recommendation and the subsequent European Commission decision.
While Novavax has faced significant challenges, it also noted that it has made substantial progress in strengthening its financial position. Whether this progress will be enough to secure a foothold in the highly competitive Covid-19 vaccine market remains to be seen.
RELATED CTN NEWS:
Ex-F1 Boss Bernie Ecclestone Given Suspended Sentence After Pleading Guilty to Fraud
Another 6.3 Magnitude Earthquake Strikes Western Afghanistan, Adding To Recent Tragedies
[VIDEO] Demand For Justice: Video Of Man Set Ablaze Sparks Outcry From Manipur's Tribal Minority