What To Watch This Weekend: Best TV Series & Movies [June 16th-18th]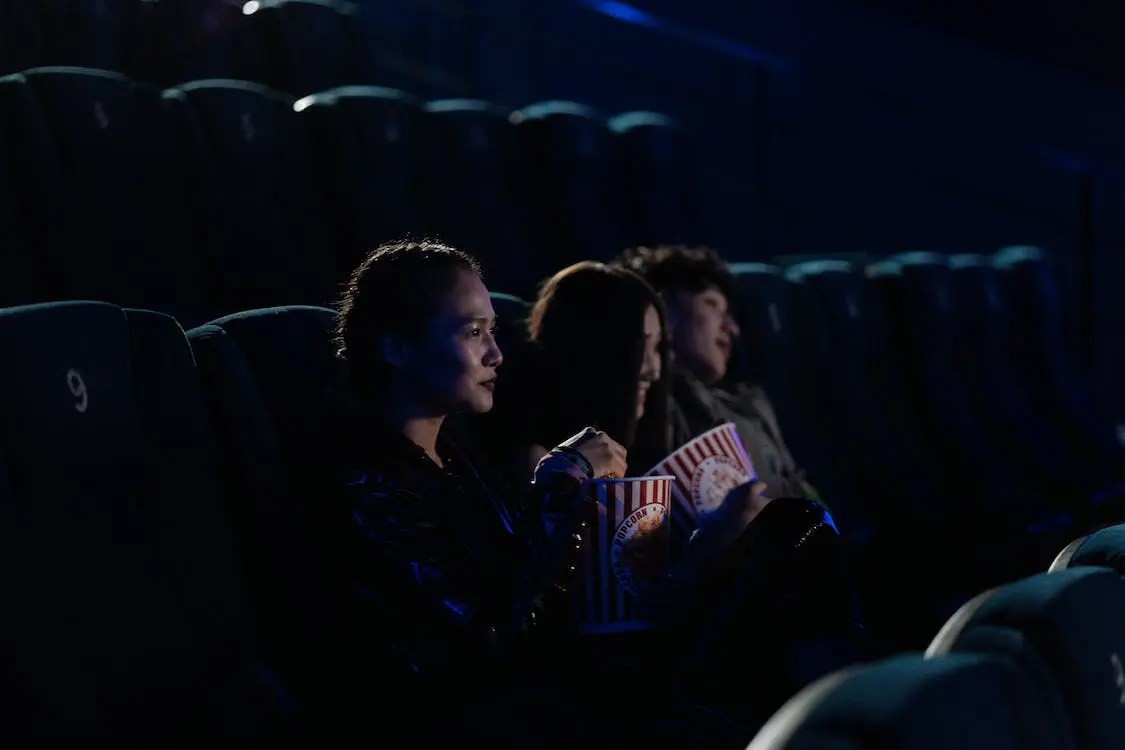 What To Watch This Weekend– It's Friday evening, and you've just finished a long week at work. You want to unwind and relax but are stuck on what to do.
You could go out and socialize, but after a hectic week, you only want to curl up on the couch and watch something. But with so many streaming platforms and options available, deciding what to watch is tough.
Don't worry! We've got you covered with our comprehensive guide on what to watch this weekend.
Whether you're in the mood for a laugh or a good cry, we've got recommendations for everyone. So, please sit back, relax, and let us guide you to the perfect viewing experience.
What to Watch This Weekend: TV Shows
Black Mirror: Season 6 
(2023)
The sixth season of Black Mirror is yet another excellent streaming choice for you this week.
Charlie Brooker, one of the programme's creators, stated that they chose against producing a new season during the epidemic in order to avoid being "too depressing" for viewers.
This was a considerate decision, but we are surely happy that the show is back.
And the reason we're celebrating its comeback is that this anthology series, which touches on our contemporary technological phobias, has produced five seasons of Fresh, in addition to an interactive film and a holiday special.
Additionally, Black Mirror constantly keeps things interesting by bringing in a variety of different stars to explore the techno-paranoia.
Among them are Michael Cera, Kate Mara, Josh Hartnett, Aaron Paul, Zazie Beetz, and many others for season six.
Where to Watch: Netflix
Star Trek: Strange New Worlds: Season 2

(2023)
And, the television show Star Trek: Strange New Worlds is brazenly into its second season.
The main reason to start watching this one is that it is a Star Trek: Discovery spinoff that follows Captain Pike, Captain Kirk's predecessor, as he pilots the Enterprise in the decade before the original series.
Additionally, both seasons of the show's first season are officially Certified Fresh on the Tomatometer with scores of 98% and 99%, respectively. This shows that critics are clearly on board with the show.
The third season of Strange New Worlds was ordered back in March, so there's lots more to come, so now is the ideal moment to board and settle in.
Where to Watch: Paramount+
The Crowded Room
Release Date: June 9 on Apple TV+
Tom Holland has spent a lot of his free time securing parts in high-profile projects while he isn't portraying Spider-Man.
While Cherry and The Devil All the Time had their fans, it appears that his most recent series, The Crowded Room, might be the critical success he's hoping for.
The psychological thriller is set in 1979 Manhattan and follows a young guy who is unfairly detained after being falsely accused of committing a heinous crime.
An investigator joins them to try to figure out what's really going on. One of the modern media industries' hardest workers, Akiva Goldsman, is responsible for the creation and development of the series.
We can only hope that this project will finally enable Holland to shed his superhero persona and demonstrate that he has what it takes to build a successful career in serious acting.
What to Watch This Weekend: Movies
Elemental 
(2023)
The animated movie Elemental also adds a lot of speed to the cinema experience. In this Disney/Pixar original, Ember, a fiery young woman, starts to doubt her assumptions about the reality she lives in.
Ember lives in Element City, a community where people of fire, water, air, and land coexist. And yes, it all has a very Pixar-like vibe to it, which is wonderful.
Another reason to look into this one is the superb voice cast, which combines newcomers like Leah Lewis and Mamoudou Athie in the lead parts with more seasoned performers in the supporting cast like Joe Pera, Wendi McLendon-Covey, and Catherine O'Hara.
Consider the résumé of director Peter Sohn if you still need more evidence to convince you.
In addition to directing The Good Dinosaur in 2015, he also provided the voice of Lightyear and Ratatouille in popular animated films Monsters University and Ratatouille.
Where to Watch: In theaters
Extraction 2 

(2023)
This week, go no further than Extraction 2 on Netflix if you want both thrill and action.
The first movie from 2020, simply titled Extraction and starring Chris Hemsworth, has a great Audience Score of 70% and a Fresh 67% on the Tomatometer.
Hemsworth also reunites with Idris Elba, his former Thor: Ragnarok co-star, in addition to reprising his role as an Australian black ops mercenary.
Also, don't forget the Russo connection; this time, Joe Russo penned the screenplay, which was based on a graphic novel he co-created with his brother Anthony Russo and a few other individuals.
Where to Watch: Netflix
Transformers: Rise of the Beasts
Release Date: June 9 in theaters
Transformers: Rise of the Beasts, the eighth entry in the live-action Transformers series, keeps reinventing itself.
The Beast Wars storyline, a long-running, multimedia offshoot of the main Transformers adventures, served as a major source of inspiration for the movie.
The movie, which takes place in the 1990s, follows Optimus Prime as he teams up with the Maximals, a new group of Transformers, to battle the planet-devouring villain Unicron (Colman Domingo). Steven Caple Jr., a newbie to the series who most recently helmed Creed II, another outstanding sequel, is in charge of directing Rise of the Beasts.
As always, the amazing Peter Cullen provides the voice of Optimus, but this seventh installment also features a number of notable actors, including as Michelle Yeoh, Ron Perlman, Peter Dinklage, and Pete Davidson, as well as the promising newcomers Anthony Ramos and Dominique Fishback.
According to Collider's Ross Bonaime, "Bumblebee felt like the shot in the arm that this series needed to make it what it should've been all along after the dregs of the first five Transformers films."
After that, Rise of the Beasts feels like a backwards step as well as a progressive step. When Caple Jr. helmed Creed II after Ryan Coogler revived the Rocky brand with Creed, the same thing occurred.
Caple Jr. continued what Coogler started in that follow-up while still reverting to the historical references that the first movie tried to avoid.
Flamin' Hot
Release Date: June 9 on Disney+ and Hulu, and in select theaters
The surprise of the summer is arrived, even if you didn't know you needed a movie about Cheetos.
Flamin' Hot is a comedy-drama biography that follows the true story of Richard Montaez (Jesse Garcia), the man who asserts to have invented the "Flamin' Hot" flavour for Cheetos, similar to other brand-based bestsellers this year, Air and Blackberry.
Eva Longoria, who is most known for her acting career but has also directed numerous TV episodes for programmes including Jane the Virgin and Black-ish, is the film's director.
Her character-driven comedy-dramas for the small screen have been her speciality for years, so it looks like she will have no trouble handling the subject of her first feature film.
Brooklyn 45
Release Date: June 9 on Shudder
Typically, summertime is going to a full theatre with your pals to watch very entertaining, loud, explosive blockbusters or heart-pounding comedies. Want to take a break from your typical summertime viewings?
Well, it seems like Shudder has the movie you're looking for! The supernatural thriller Brooklyn 45 is recounted in real-time, making it a fresh and distinctive experience
. Once the terror begins, it is likely to continue until the end of the movie. In the post-World War II drama Brooklyn 45, a group of war veterans host a cocktail party to console one of their friends who has just lost his wife via suicide. They hold a séance as a result of a chain of events.
From then, it is reasonable to suppose that nothing goes smoothly. Anne Ramsey, Ron E. Rains, and Larry Fessenden are among the cast members of the Ted Geoghegan-directed movie.
Brooklyn 45 appears to be the ideal choice for you if you're seeking a thrilling, fast-paced, frightening period drama.
MORE IN: What to Watch This Weekend