Samsung To Introduce AI-Powered Food Integration Platform 'Samsung Food' At IFA 2023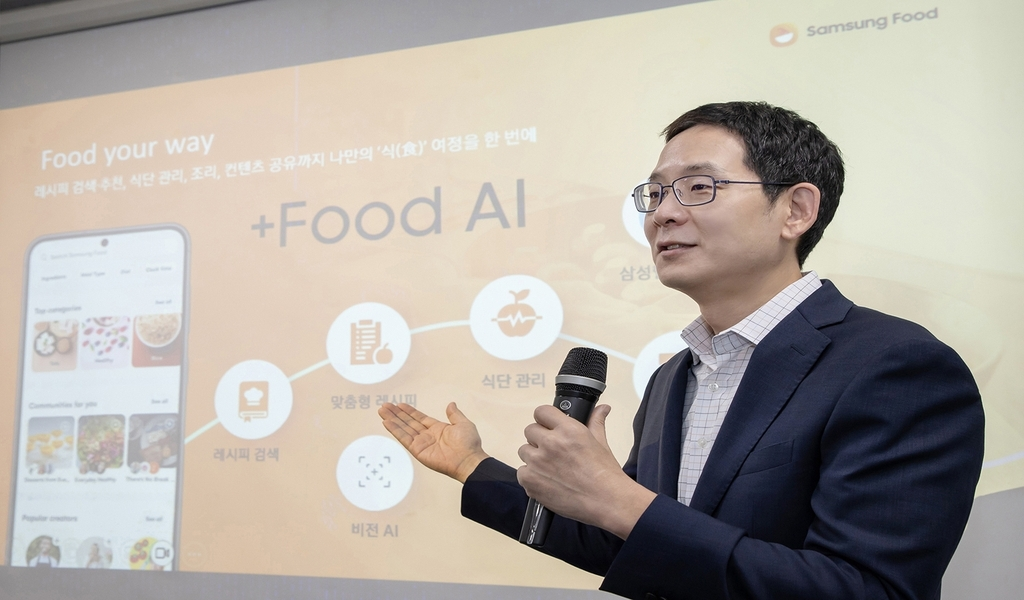 (CTN NEWS) – Samsung Electronics Co. announced on Thursday its plans to introduce an innovative, all-in-one culinary platform "Samsung Food" during next month's IFA 2023 event.
This comprehensive platform aims to provide users with personalized cooking adventures.
Samsung's newly unveiled platform has been meticulously crafted to streamline and expedite meal preparation.
Boasting a collection of approximately 160,000 recipes, as well as valuable insights for maintaining a wholesome diet, the platform also assists users in identifying delectable dishes they can whip up using ingredients readily available in their refrigerator.
Moreover, it extends personalized recommendations for culinary creations.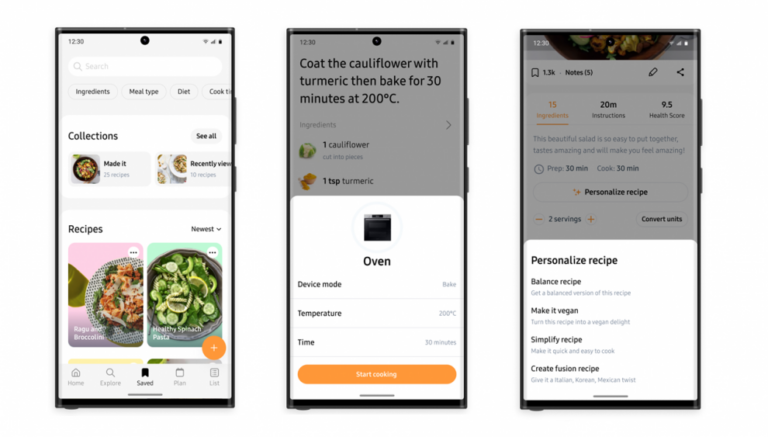 Convergence of AI and Cuisine: Introducing Samsung Food for Enhanced Culinary Experiences
This culinary initiative, known as Samsung Food, harnesses the power of artificial intelligence (AI) to amalgamate and enhance the assortment of food-centric applications and features already ingrained within Samsung's array of kitchen appliances.
Park Chan-woo, the head of Samsung's Home Internet of Things Business, articulated during a press briefing in Seoul on Thursday, "Our launch of this innovative service stems from the seamless integration of the various food-related solutions we have diligently cultivated and provided over time."
He further emphasized, "Nutrition and food play a pivotal role in the daily lives of individuals."
By seamlessly merging technology and cuisine, Samsung is poised to offer a novel avenue for culinary exploration while simplifying the culinary process for individuals' daily lives.
The landscape of kitchen appliances infused with AI capabilities is hardly novel, continuously evolving in response to shifting lifestyles where individuals seek uncomplicated recipes online and showcase their culinary endeavors on social platforms.
Over the years, brands like Samsung, along with other consumer electronics manufacturers, have introduced ingenious innovations such as intelligent refrigerators and ovens.
Samsung Food Simplifies Cooking Routines through Seamless Device Integration
These devices incorporate AI-equipped cameras that peer into the refrigerator's interior, providing users with insights about restocking necessities or creative culinary solutions using leftover ingredients.
Distinguished by its enhanced intellect, Samsung Food introduces advanced features that empower users to streamline their cooking routines.
Samsung's devices seamlessly integrate into this platform, obviating the need for repetitive setup procedures for each cooking session.
The genesis of this new platform is rooted in the acquisition of the cooking app Whisk by Samsung Next Ventures in 2019.
Beyond its core functionalities, Samsung Food integrates social media aspects, enabling individuals to share their cooking escapades, narratives, and recipe exchanges. This dynamic facet is regarded by Samsung as a pivotal catalyst for its growth and swift adoption rates.
On September 1, Samsung is slated to unveil Samsung Food in 104 countries, encompassing eight languages. Park, the spokesperson, articulated that the aspiration is to amass one million active users by year's end.
RELATED CTN NEWS:
CDC Warns Of BA.2.86 Coronavirus Variant's Potential For Reinfection And Vaccine Impact
Is Pakistan Considering BRICS Membership? Insights And Speculations Prior To The Summit
India's Chandrayaan-3 Moon Rover Begins Lunar Expedition Following Historic Soft Landing