Clash of Republicans: Winners And Losers Emerged In Rowdy First 2024 Presidential Debate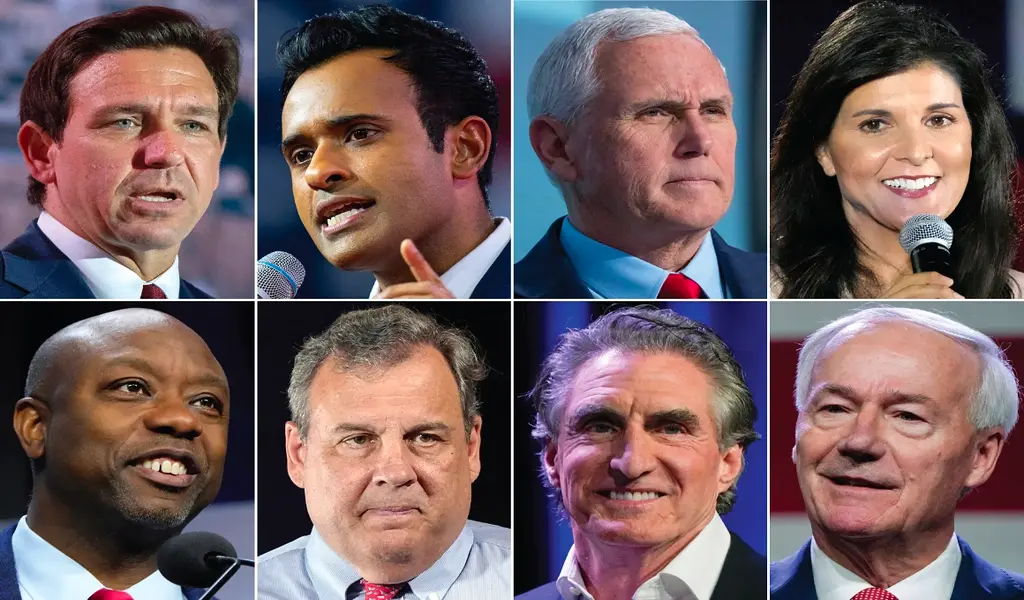 (CTN NEWS) – The inaugural Republican presidential debate unfolded as a spirited event, with all eight candidates energetically diving into intense exchanges.
While there were concerns that the absence of Donald Trump, renowned for his captivating presence, might render the event dull, those worries were swiftly dispelled.
Although the former president had undeniably been the star of the show during the primary debates in 2016, the current gathering of eight contenders in Wisconsin showcased their capacity to generate excitement independently.
Among the candidates, a few managed to distinguish themselves from the rest of the field, while others appeared to struggle to gain traction. With that in mind, let's delve into the outcomes for the winners and losers of the evening.
Presidential Debate – Winners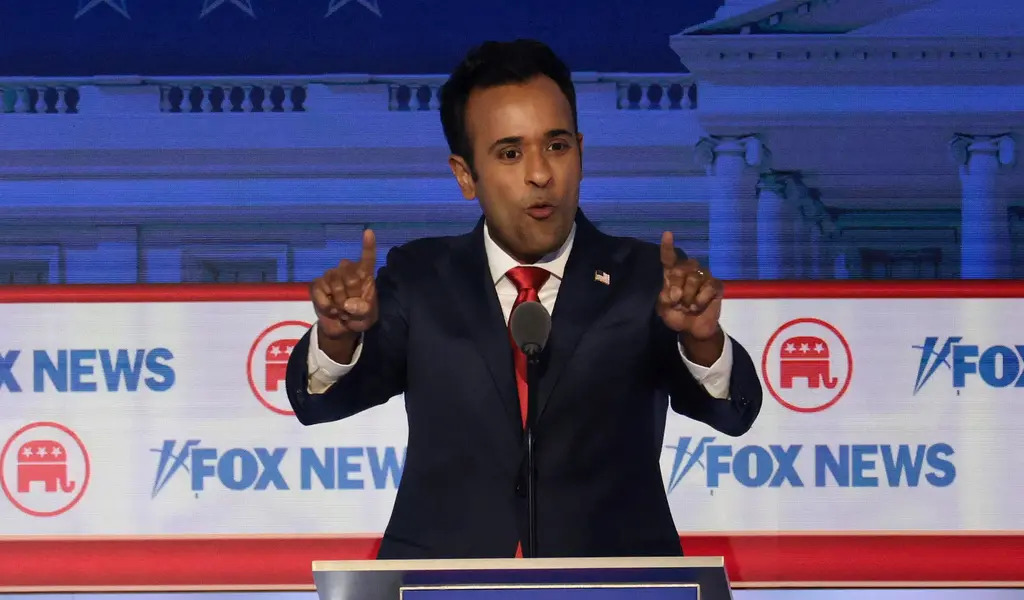 Vivek Ramaswamy: A Non-Politician Who Commanded the Republican Debate
Without ever pursuing public office and abstaining from presidential voting between 2004 and 2020, Vivek Ramaswamy indisputably held sway over the recent Republican debate.
Armed with a warm smile and sharp wit, he often appeared to be the lone candidate on stage relishing the moment. Perhaps it's because this political newcomer has surpassed expectations, finding himself in a position of strength while taking center stage.
Skillfully parrying attacks from fellow contenders, Ramaswamy hinted that Mr. Christie's actions resembled an audition for a left-leaning news network, while suggesting Ms. Haley's stances on Ukraine were geared toward securing roles with defense contractors.
Amid a discussion on climate change, he boldly proclaimed, "I stand alone as the candidate not bound by financial interests," a statement that elicited astonished responses from his opponents.
Time and again, Ramaswamy positioned himself as an outsider against a backdrop of political insiders.
Many of his viewpoints, such as advocating for Ukraine to cede territory to Russia, employing military force to safeguard the US-Mexico border, and imposing bans on US companies doing business with China, lie far beyond the Republican Party's conventional political spectrum.
Yet, as demonstrated by Mr. Trump in 2016, even audacious and seemingly impractical policy ideas can effectively capture attention.
While Ramaswamy may lack the political momentum to challenge Trump for the nomination, and he may not even harbor such ambitions, his performance in the evening's debate solidifies his role as a significant factor in the forthcoming months of the race.
Mike Pence: A Seasoned Statesman Demonstrating Resilience
A seasoned political figure with a diverse resume encompassing roles as a congressman, governor, and vice-president, Mike Pence is proving he's not out of the fight just yet.
Despite his presidential bid encountering hurdles – drawing criticism from Trump loyalists and skepticism from Trump's detractors – his adeptness on the debate stage shone through on Wednesday night.
He launched into the offensive early, taking aim at Ramaswamy's lack of experience, asserting, "This moment calls for proven expertise, not on-the-job training."
Pence delivered a fervent argument rooted in religious convictions, advocating for nationwide restrictions on abortion.
Although this stance might not resonate favorably in the upcoming general election, it could resonate with evangelical Republicans, who wield influence in pivotal states like Iowa and South Carolina, exerting substantial influence on the party's nominee selection process.
As the debate shifted towards discussions about Trump, Pence had the final say. He emphasized prioritizing the Constitution on January 6, 2021, by refusing to acquiesce to Trump's demand to overturn the election results. Even several of his rivals voiced support for his position.
The core challenges facing Pence's campaign persist, yet for at least one night, he showcased the qualities that once positioned him as a viable presidential contender in the eyes of many conservative Republicans.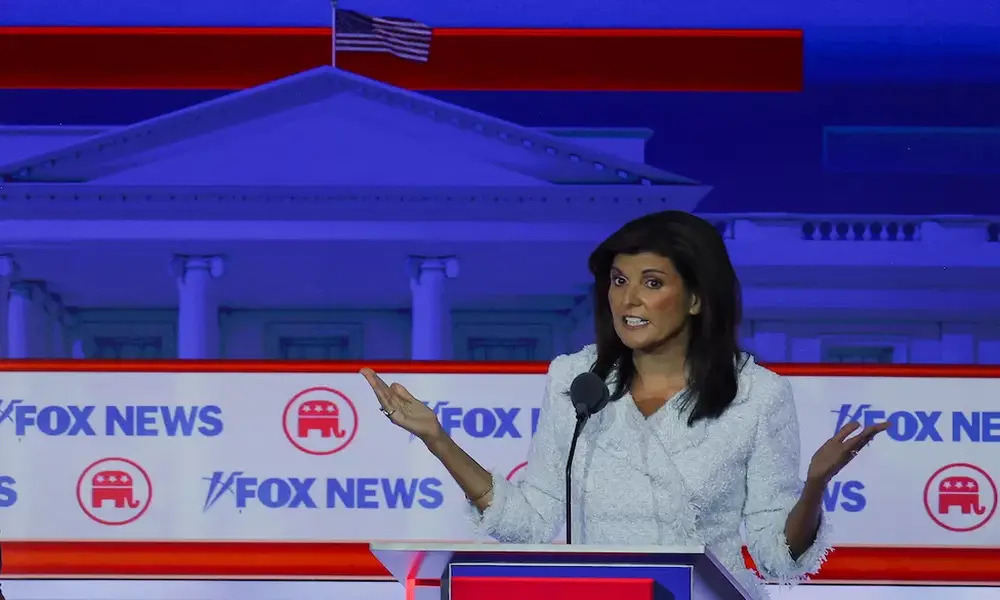 Nikki Haley: Defying Expectations Once Again
The former US ambassador to the United Nations, Nikki Haley, has consistently confounded those who underestimate her.
Throughout her political journey, she has maintained an unbroken record of electoral victories, triumphing even when challenging more established Republican contenders for the South Carolina governorship.
During Wednesday night's debate, she set herself apart by launching pointed critiques early on, targeting both Mr. Trump and the broader Republican Party.
"Republicans share responsibility for this as well," she asserted, addressing the substantial US budget deficit. "It's time to halt the spending, cease the borrowing."
When the discussion veered toward the former president, she didn't shy away from expressing her views.
Haley labeled Mr. Trump as the "most unfavorably viewed politician in America," and forewarned that the Republican Party would bear the consequences of this perception in the general election.
Haley's determination was on full display as she engaged in exchanges. She engaged in a spirited back-and-forth with Ramaswamy over continuing US aid to Ukraine, a stance she staunchly supports.
Furthermore, she clashed with Pence regarding abortion, characterizing his call for a nationwide abortion ban as unrealistic and potentially detrimental in a political context.
Even if she doesn't surge ahead in the current race, her performance in the debate could potentially position the 51-year-old for future presidential bids, especially in election years not overshadowed by the prominence of a former president.
Presidential Debate – In The Middle Tier
Tim Scott and Chris Christie: Following Predictable Paths
Chris Christie adhered closely to expectations, employing his characteristic approach. He took jabs at Mr. Trump, delivered biting remarks aimed at Ramaswamy, and maintained an overall spirited and confrontational demeanor.
Interestingly, Christie's reception was notably frosty, with resounding boos greeting him during his introduction, his critiques of Trump, and his forceful criticisms of Ramaswamy.
Among his well-crafted lines was a comparison of the political novice to "ChatGPT," a twist that failed to resonate positively with the audience.
On the other hand, Tim Scott adopted a genial stance, frequently steering clear of engaging in the most intense confrontations during the heated debate exchanges.
While this might not necessarily help him amass a significant voter base, it could enhance his standing if he harbors aspirations of being considered as Mr. Trump's potential vice-presidential candidate.
Presidential Debate – Losers
Ron DeSantis: A Diminished Presence on the Republican Stage
At the outset of the year, the Republican nomination race appeared destined for a two-man showdown between Mr. DeSantis and Mr. Trump. Yet, over the course of time, the Florida governor's standing in the polls has waned.
If the remaining contenders within the Republican field have not yet caught up to him, this debate may very well tip the scales against him.
While not an outright lackluster performance – he did have his moments, particularly when highlighting his military service and advocating for more assertive government strategies to combat the opioid crisis – DeSantis found himself largely relegated to the sidelines during pivotal moments.
Mr. Ramaswamy outmaneuvered him, and on issues such as abortion and US aid to Ukraine, he was overshadowed by candidates like Mr. Pence and Ms. Haley. His footing grew precarious when the conversation shifted to Mr. Trump and his recent legal challenges.
This was not the kind of showing necessary to bridge the gap with Mr. Trump. The man once touted as the Republican Party's future emerged as inconspicuous in this debate.
Asa Hutchinson and Doug Burgum: Struggling to Make an Impact
Former Arkansas Governor Asa Hutchinson secured a last-minute spot at the Milwaukee debate. North Dakota Governor Doug Burgum secured his place with a distinctive approach – providing $20 gift cards to individuals who donated $1 to his campaign.
Both candidates faced an urgent need to prove their worth on the stage, but they were largely relegated to afterthoughts.
Mr. Hutchinson's criticisms of Mr. Trump paled in comparison to the sharper attacks launched by Mr. Christie. Meanwhile, Mr. Burgum's unassuming small-state conservatism failed to significantly stand out.
The upcoming primary debate in California will feature more stringent qualification criteria, and neither candidate managed to garner sufficient support on Wednesday night to ensure their return to the debate platform.
RELATED CTN NEWS:
Fatal Collapse: Construction Tragedy Claims Lives Of 26 Workers in Mizoram, India
Promoting Equity: New Jersey Enacts Law Requiring Free Menstrual Products in Schools
BRICS 2023: Xi Jinping's Unexpected Absence From Key Multilateral Forum Speech Raises Questions