Is Pakistan Considering BRICS Membership? Insights And Speculations Prior To The Summit
(CTN NEWS) – Pakistan has not officially submitted a request to become a member of BRICS, the alliance comprising prominent developing nations Brazil, Russia, India, China, and South Africa.
Officials from Pakistan have indicated that drawing conclusions at this point would be premature, as the group itself has not yet reached a consensus on its expansion plan.
Certain reports, particularly within Indian media, have suggested that Pakistan has expressed interest in joining BRICS, with China allegedly initiating lobbying efforts in favor of Pakistan's inclusion.
Collectively, BRICS represents approximately 40% of the world's population and a quarter of the global GDP.
Currently, leaders from BRICS nations are gathered in Johannesburg for a three-day summit. Notably, since its formation in 2009, this summit has garnered substantial attention.
The interest expressed by various Western capitals is driven by concerns that Russia and China, both influential members within BRICS, are aiming to enhance their roles through the alliance to counter the dominance of the US or Western-led global financial system.
China's President, Xi Jinping, underscored the importance of unity among BRICS leaders during a summit held on Wednesday. He advocated for the expansion of the group, citing the need to address a global "period of turbulence and transformation."
ORIGINAL STORY: BRICS Summit 2023: Developing Nations' Leaders Address Expansion And Global Dynamics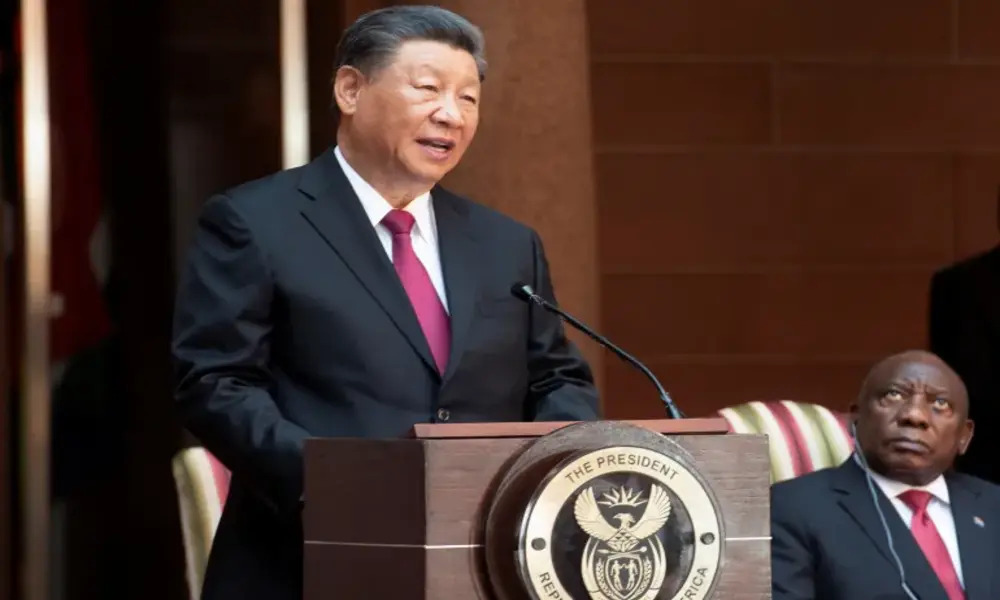 BRICS Leaders Convene in Johannesburg to Discuss New Member Criteria and Expansion Plans
As reported by Reuters, the leaders of the prominent coalition of emerging economies, namely Brazil, Russia, India, China, and South Africa (BRICS), have convened in Johannesburg.
Their discussions primarily revolve around the establishment of a comprehensive framework and specific criteria for the admission of new member nations, which takes precedence on the agenda.
Despite the unanimous public endorsement from all BRICS members regarding the expansion of the alliance, divergences persist regarding the extent and rapidity of this growth.
China, a key player within the bloc, has consistently advocated for expansion.
The nation perceives its strained relations with Washington and the escalated global tensions stemming from the Ukraine conflict as factors that impart a sense of urgency to the endeavor of enlargement.
In his address to the summit of BRICS leaders, President Xi expressed his satisfaction in observing the considerable enthusiasm exhibited by developing nations in seeking participation within BRICS.
He noted that numerous nations have submitted their applications to join the coalition.
"We should allow more nations to join the BRICS family, pooling together wisdom and efforts to enhance global governance's fairness and equity," remarked Xi.
Pakistan's Stance on BRICS Membership Amidst Speculations and Pre-Summit Discourse
Prior to the summit, certain Indian publications speculated that China aimed to include Pakistan within BRICS, a move that New Delhi would oppose.
However, discreet discussions with foreign office officials here indicated that Pakistan is monitoring BRICS developments but has yet to decide on joining the coalition.
"One official, speaking on condition of anonymity, noted, "I believe the Indian media is interpreting the Chinese and Russian aspirations for BRICS expansion in a narrow manner."
This official held the perspective that BRICS should initially determine whether it seeks expansion, with discussions regarding Pakistan or other countries joining the coalition following suit.
"At present, I can affirm there have been no discussions from the Pakistani side," the official added.
The cautious response from Pakistani officials seems to imply a reluctance to be embroiled in bloc politics. Russia and China have exhibited a clear intention to employ BRICS as a countermeasure to the G-7, the assembly of influential affluent developed nations.
According to South African officials, over 40 countries have expressed interest in joining BRICS, and 22 of them have formally applied for admission.
Elaborating on the criteria for joining, specific details could find inclusion within a joint declaration slated for finalization on Wednesday.
Beyond the issue of enlargement, the summit's agenda also encompasses the augmentation of the utilization of member states' local currencies in trade and financial transactions to reduce dependence on the US dollar.
South African organizers had previously indicated that discussions about a shared BRICS currency would not take place. This notion had been proposed by Brazil as a substitute for reliance on the dollar.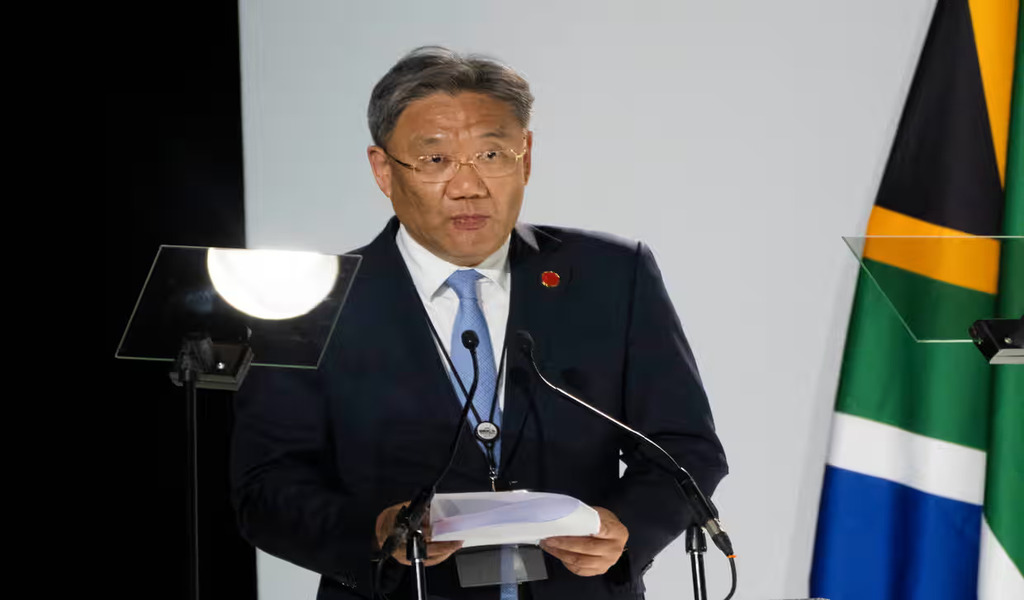 New Member Prospects for NDB Expansion within BRICS and Developments in De-Dollarization Debate
The potential list of new member countries for the New Development Bank (NDB) within BRICS includes at least 15 contenders like Saudi Arabia, Algeria, and Argentina, as disclosed by the chief financial officer on Wednesday.
The NDB, which has consistently tapped into China's capital market for funding, is presently in the process of registering an Indian rupee bond program amounting to $2.5 billion over five years. This move follows the issuance of the bank's inaugural South African rand bond last week.
President Putin, attending the summit virtually due to concerns over arrest warrants issued by the International Criminal Court, has been an advocate for de-dollarization.
A debate within BRICS has ensued about introducing a unified currency or facilitating trade in local currencies to decrease reliance on the US dollar.
However, the prospect of such a proposal garnering support is slim, given that two key BRICS members—India and Brazil—might not endorse the idea due to their close alignment with US interests.
RELATED CTN NEWS:
India's Chandrayaan-3 Moon Rover Begins Lunar Expedition Following Historic Soft Landing
Japan Released Treated Fukushima Nuclear Plant Water Into Pacific Ocean, Sparking Controversy
Clash of Republicans: Winners And Losers Emerged In Rowdy First 2024 Presidential Debate