Novak Djokovic Advances To The US Open Semifinals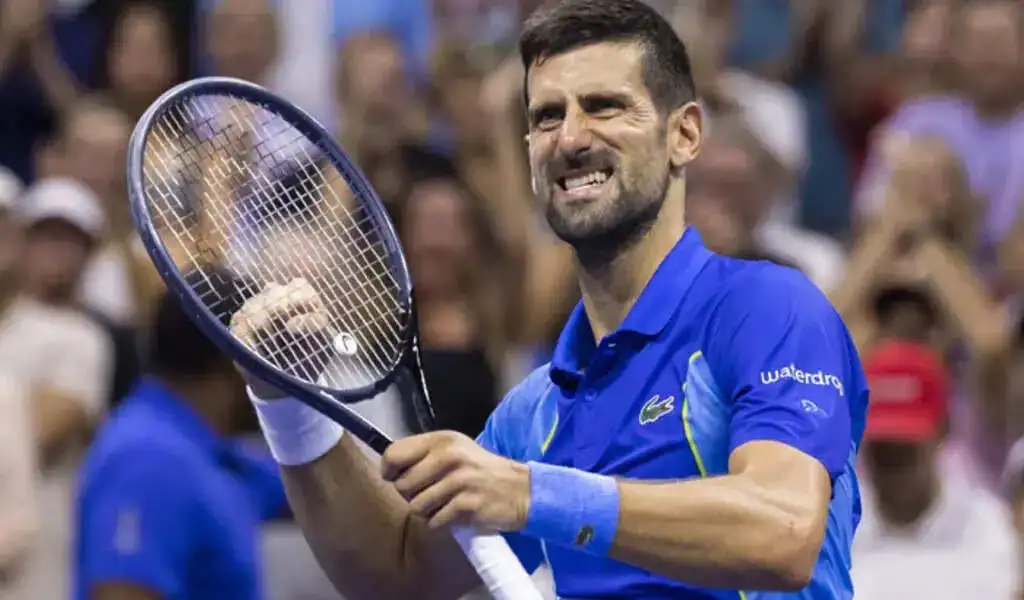 (CTN News) – Novak Djokovic showed off a range of skills as he stormed into the US Open semifinals with a decisive victory over Taylor Fritz, securing a 6-1, 6-4, 6-4 victory.
I am pleased to report that Novak Djokovic pursuit of a historic 24th Grand Slam title remained on track throughout the match, and he now stands on the verge of matching Margaret Court's illustrious record.
The temperatures reached close to 100 degrees Fahrenheit (38 degrees Celsius), but the Serbian player remained composed and clinical throughout the match, maintaining his unblemished record against American opponents at the US Open, which now stands at a perfect 12-0.
Fritz, despite his commendable journey,
Was
not able

to halt Novak

Djokovic

charge during the quarterfinals.

There were plenty of opportunities for the American to break, but he lacked the skills to take advantage of them as he managed to capitalize on only two of 12 break opportunities while committing 51 unforced errors, almost twice as many as his opponent committed.

Having won the tournament, Novak Djokovic was able to reach his 47th Grand Slam semifinal, surpassing Roger Federer's record of 46.

In order to move forward, Tiafoe will wait for the outcome of the all-American match between Ben Shelton and Frances Tiafoe, who are both competing for a place in the final on Sunday.

As he reflected on his performance, the Serbian legend expressed his appreciation for the enthusiastic support he received, stating, "I thrive on that energy and try to use it as fuel to do my best." He also expressed his eagerness for the upcoming challenges, appreciating all opportunities offered to him at this stage in his career.

The 19-year-old Coco Gauff from the United States is continuing her remarkable run on the women's side, as she defeated Jelena Ostapenko with an impressive score of 6-0, 6-2 to continue her remarkable run on the women's side.

As a result of Gauff's victory, she is the youngest American women's singles player to have reached the U.S. Open semifinals since Serena Williams reached the semifinals of the U.S. Open in 2001.

There is no doubt that she is a strong contender for the title, thanks to her incredible form since Wimbledon.

Despite Ostapenko's criticism of the tournament's scheduling, the action at the US Open remains as intense and unpredictable as ever despite her quick turnaround following her victory over world number one Iga Swiatek in the first round.

With Novak Djokovic and Gauff moving forward in their quest for glory, tennis fans can look forward to more thrilling matches and exciting moments at the 2023 US Open as Novak Djokovic and Gauff move forward in their quest for glory.

SEE ALSO:

Pakistan Beat Bangladesh In The Super 4 Points Table For The 2023 Asia Cup

Pakistan Dismissed Bangladesh For 193 Runs In Pakistan vs Ban Live Score