Fifa Strips Indonesia of Under-20 World Cup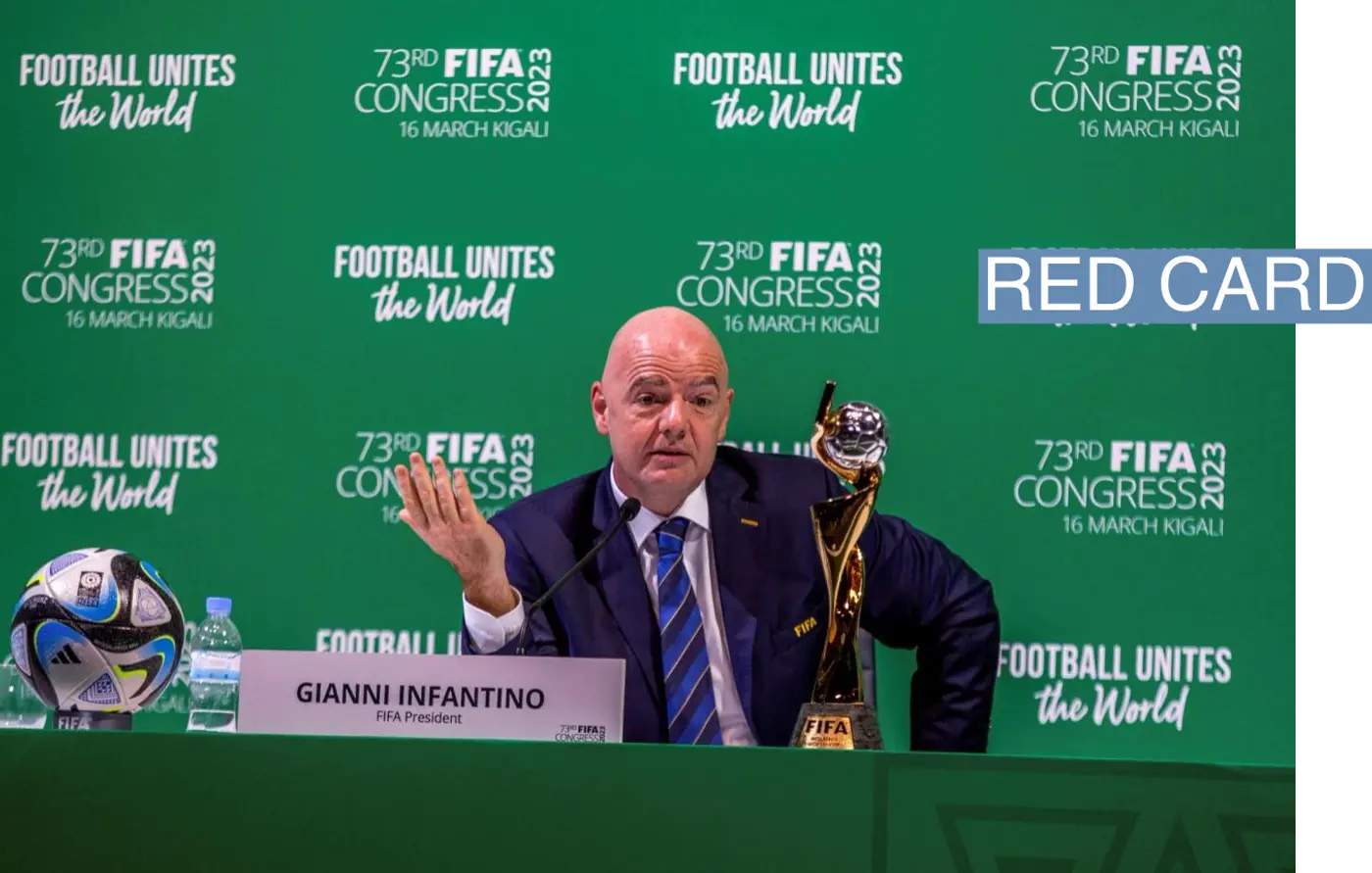 Fifa the Federation Internationale de Football Association (FIFA) has stripped Indonesia of hosting the men's Under-20 World Cup amid political turmoil regarding Israel's participation.
FIFA stated that Indonesia was removed from hosting the 24-team tournament scheduled to begin on May 20 "due to current circumstances," without providing further details.
"A new host will be announced as soon as possible," FIFA said in a statement. "The tournament dates are currently unchanged."
The decision was made following a meeting in Doha between FIFA President Gianni Infantino and President of the Indonesian Soccer Federation Erick Thohir.
In June, Israel qualified for its first Under-20 World Cup. This month, political opposition arose in response to the country's participation in Friday's scheduled draw in Bali.
Indonesia, the world's most populous Muslim-majority country, has no formal diplomatic relations with Israel despite publicly supporting the Palestinian cause.

New Host for Fifa Under-20 World Cup
FIFA postponed the draw on Sunday, putting Indonesia's hosting in jeopardy. According to Indonesian officials, the cancellation of the draw was likely caused by Bali's governor's call for Israel to be kicked out of the cup due to its policies toward Palestinians.
It's unclear who will now host the tournament, which was supposed to take place in six stadiums across Indonesia.
Argentina is reportedly interested in hosting the tournament despite not qualifying.
"A new host will be announced as soon as possible, and the tournament dates will remain unchanged," FIFA said.
FIFA may impose additional sanctions on the Indonesian soccer federation. A suspension could bar Indonesia from competing in Asian qualifying for the 2026 World Cup, which begins in October.
Indonesian soccer and government officials agreed to FIFA's hosting requirements in 2019 before being chosen to host the Under-20 World Cup in 2021. The tournament was forced to be postponed for two years due to the coronavirus pandemic.
Israel qualified for its first Under-20 World Cup after reaching the Under-19 European Championship semifinals. In the final, the team was defeated by England.
After leaving the Asian Football Confederation in the 1970s for political and security reasons, Israel joined UEFA and now plays in Europe.