Colorado State And Colorado Have A Long Rivalry History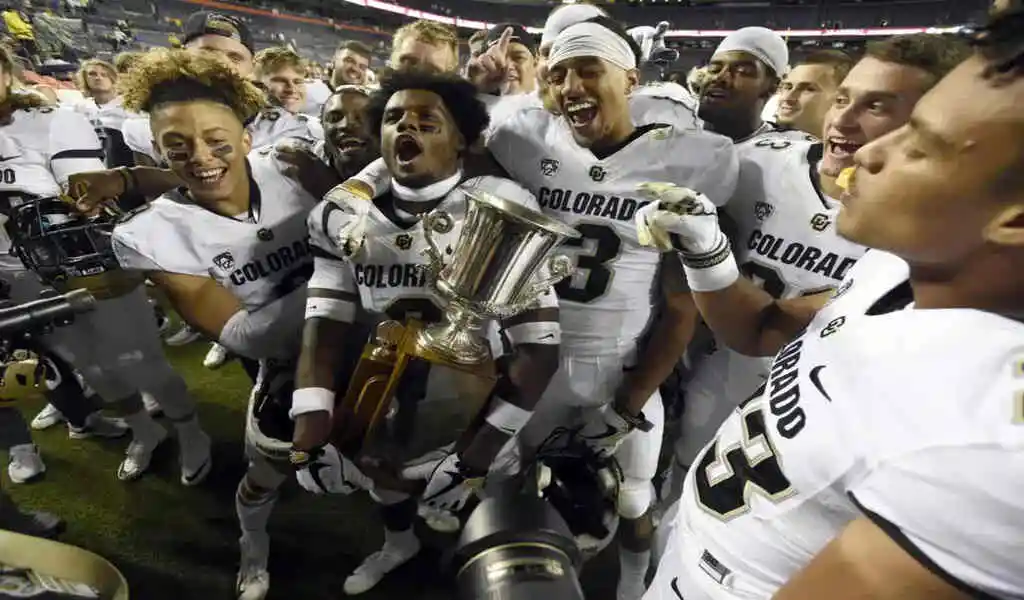 (CTN News) – On Saturday, the No. 18 Colorado Buffaloes will host the Colorado State Rams at 10 p.m. Eastern Time.
ESPN College Gameday, Fox's Big Noon Saturday, and even CBS' 60 Minutes were all in Boulder, CO, this weekend to showcase Coach Prime's program as CU is 2-0 under new head coach Deion Sanders. Jay Norvell, the head coach of CSU, has even upped the ante with his own trash talk.
How long have these two in-state rivals played each other and what is their history? We'll dive into the history of the Rocky Mountain Showdown below.
Colorado vs. Colorado State history
Played 91 games in total
67-22-2 is the Colorado record
Game 1: February 11, 1893: Colorado wins 70-6
Colorado wins 52-31 in Denver on August 30, 2019
It began in 1893 when Colorado State started its football program. CSU finally broke into the top two with a 21-0 victory in Fort Collins in 1912 after CU dominated the first two decades with a 13-0-1 record.
In the first half of the 20th century, the Buffaloes continued to dominate the Rams, despite a few pockets of Rams success. Between 1925 and 1927, CSU won three consecutive games.
A quarter century later, Colorado and then second-year coach Bill McCartney thrashed Colorado State 31-3 in Boulder. While the Rams defeated CU 23-7 in 1986, McCartney took CU to a national level in the 1990s, turning it into a national power.
They didn't play in 1994, which was one of the best seasons for both programs in their respective histories. After beating Notre Dame in the Fiesta Bowl, McCartney's CU team finished the season ranked third in the AP Poll.
The Rams finished the season ranked No. 16 in the AP poll under legendary coach Sonny Lubick, who led them to a 10-2 record. A huge opportunity was missed by not playing the rivalry game.
It became a neutral site rivalry in 1998 when the Denver Broncos hosted the Rocky Mountain Showdown. From 1999-2014, the series was evenly split, with CSU winning seven of 16 matches.
In the mid-late 2010s, however, Colorado retook control with five straight victories. Eventually, Colorado State lost interest in playing the series in Denver or even annually.
As a result of the COVID-19 pandemic and Pac-12 regulations, the game between the two programs in the Colorado State capital in 2020 was cancelled.
A home-and-home rivalry will take place every few years between the two schools starting in 2021. In 2024, the game will be held in Fort Collins, the first time it will be held on CSU's campus since 1996. There will be another hiatus before the Rocky Mountain Showdown returns in 2029 and 2030.
SEE ALSO:
Verstappen Furious After Sainz Takes Pole At Singapore F1 GP