Brazil Football Star Robinho Convicted in 2013 Rape Case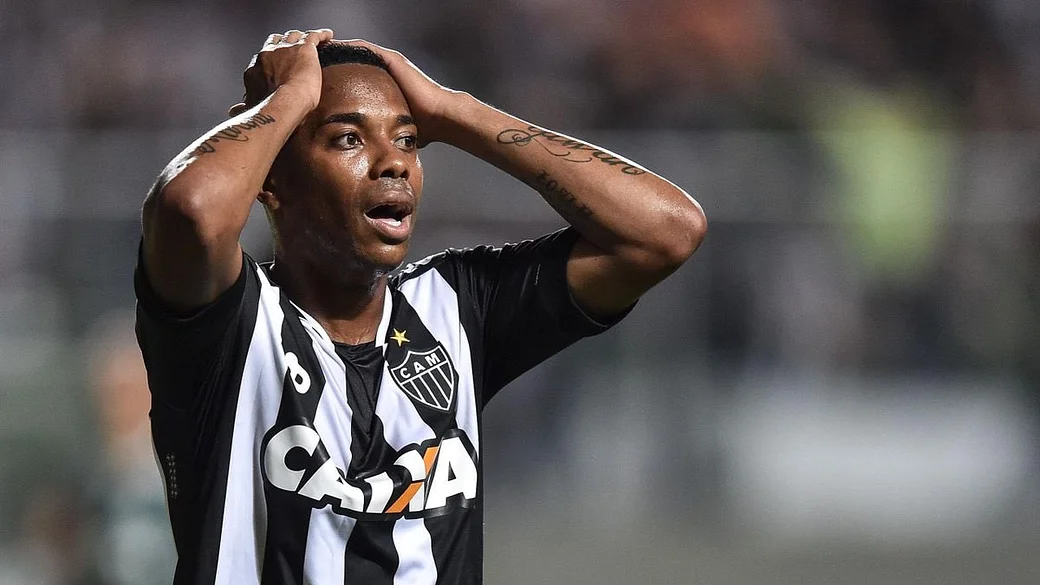 Brazil Football star Robinho De Souza has been indicted by an Italian court and an Interpol Red Notice arrest warrant has been issued for his arrests. News agencies report that they requested his extradition after confirming his conviction in a gang rape that happened in 2013.
Brazil has no extradition
The Brazil football star Robinho was sentenced to nine years in prison by Italy's top court, the Court of Cassation in Rome. This was for his part in an attack against a young woman in January 2013, when he was playing for AC Milan.
Italy's ANSA and AGI news agencies reported Tuesday that prosecutors in Milan had forwarded the extradition request and arrest warrant to the ministry of justice.
Jacopo Gnocchi, the lawyer for the victim, said it made no difference to his client whether Robinho De Souza served his sentence in Brazil or Italy.
Despite the fact that in Brazil the constitution forbids the extradition of its citizens, there is an international warrant against Robinho, which could lead to his arrest if he travels abroad.
Robinho, 38, was accused of participating in the rape of an Albanian woman in a Milan nightclub, celebrating her 23rd birthday. He was among six men accused of participating in the rape.
After starting his professional career at Santos in 2002, Robinho moved to UEFA Champions League Real Madrid in 2005. Then, he moved to English Premier League Manchester City from 2008 to 2010, and then to UEFA Champions League Milan for four years until 2014.
Additionally, he played for Guangzhou Evergrande in China, Atletico Mineiro in Brazil, and Istanbul Basaksehir in Turkey.
Following pressure from sponsors, Robinho abandoned a move back to Santos in October 2020.