Thailand's Gun Carry Law Under Scrutiny After Bangkok Shooting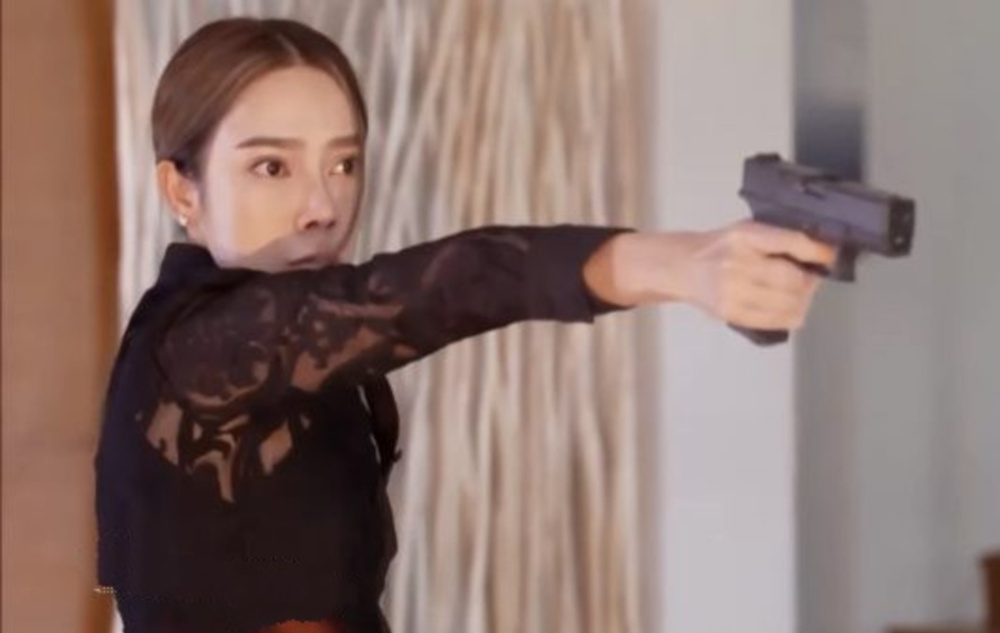 Thailand's Interior Ministry said yesterday it's considering banning civilian gun carry in public and has consulted the DPA about changing the gun carry law. After three fatal Bangkok shootings, including one early Monday morning, interior minister Anutin Charnvirakul advocated a gun carry law modification.
Mr. Anutin spoke Monday at the Ministry of Higher Education, Science, Research, and Innovation. He consulted the DPA director-general about tightening gun carry rules to restrict non-authorized officials from carrying guns in public.
With a gun carry permit, gun owners can carry their guns in public for self-defense.
Two competing student gangs clashed in front of Sacred Heart Convent School in Bangkok's Klong Toey neighbourhood on Saturday, firing bullets. A stray bullet killed a nearby bank ATM teacher.
Rival young gangs shot again at 2am on Monday near the mouth of Soi Pattanakarn 53 on the Bangkok-Chon Buri motorway frontage road.
Hitting murdered a 15-year-old student. Police found six expended bullet cases on the road. After the Oct. 3 Bangkok shopping mall incident, Thailand halted firearm import and trade permits.
A 14-year-old boy killed three and wounded five with a modified blank-fire gun. Thailand already restricts gun ownership and carry.
On Monday, Sacred Heart Convent School organised a prayer service to remember "Teacher Jeab," an innocent victim in a recent shooting in the Klong Toey neighbourhood that may have been caused by a student brawl between two rival vocational schools.
Miss Sirada Sinprasert, commonly known as instructor Jeab, a computer instructor at Sacred Heart Convent School, died in a student firefight on November 11. The school management informed Teacher Jeab's family of their full support and help.
Parents accompanied their children to school as usual, despite increased security measures involving security officials and police.
kids paid respect by placing flowers at the scene of the event, while police conducted crisis response and readiness training courses for both instructors and kids.
Gun Carry in Thailand
The Firearms, Ammunition, Explosives, Fireworks, and Imitation of Firearms Act B.E. 2490 (1947) and later revisions govern firearms in the country. Thais must have a licence to acquire guns.
Thai civilians cannot own firearms without permission. Law enforcement, military, and security personnel have firearms. The firearm licence application process requires rigorous background checks and certain qualifications.
Age, mental health, criminal background, and self-defense are usually required for weapon licences. Civilians can also own limited firearms.
Thailand prohibits tourists from bringing guns. Even with permission to bring a firearm for sport shooting contests, one must follow tight rules and get permits. Remember that rules and regulations vary, so consult the latest sources or legal authorities concerning firearm possession in Thailand.
If you live or visit Thailand, you must follow its weapons laws since the penalty for breaching them are severe.