As Foreign Secretary, David Cameron Returns To The UK Government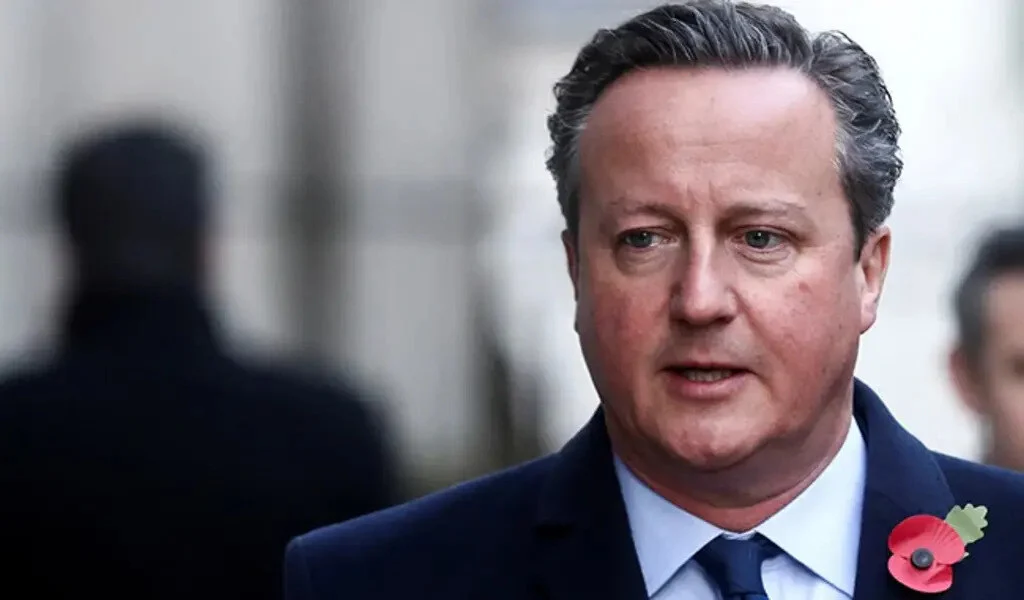 (CTN News) – The stunning David Cameron comeback demonstrates Rishi Sunak's willingness to take risks in his quest to restore his political fortunes.
He replaced James Cleverly as foreign minister and sacked Suella Braverman as home secretary during the government reshuffle on Monday.
The chancellor will stay, a spokesperson said. When Liz Truss became environment secretary, Thérèse Coffey resigned, and Steve Barclay took her place.
Greg Hands will be replaced as party chair by Richard Holden, a junior transport minister, replacing Barclay at health.
Sunak's offer was accepted by David Cameron on Monday afternoon. He added: "I believe in public service."
In a statement on X, formerly Twitter, he said: "While I have been out of frontline politics for the past seven years, I hope that my experience – as Conservative Leader for eleven years and Prime Minister for six – will assist me in helping the Prime Minister face these vital challenges."
Despite losing the Brexit referendum in 2016, David Cameron reportedly expressed his desire to return to frontline politics in 2018.
His role in lobbying government ministers to finance Greensill Capital, which is now insolvent, embroiled him in a scandal two years ago.
As far as I'm concerned, all those things were dealt with by the Treasury Select Committee and other inquiries at the time and have been dealt with. Currently, I am the foreign secretary of Britain."
He returned to the headlines last month when he said Sunak's decision to cancel HS2 was wrong, adding: "We are heading in the wrong direction."
Cameron has also supported retaining the UK's commitment to spend 0.7% of gross national income on foreign aid, a commitment Sunak has since abandoned.
Cameron is expected to uphold collective responsibility in his new position, hinting that Braverman got fired for not doing so. In an article last week, the former home secretary accused the police of being biased. In Downing Street, several changes requested by the prime minister's advisers weren't incorporated into the piece.
David Cameron's return is likely to please moderates in the Conservative party who are dismayed by Braverman's aggressively right-wing rhetoric on immigration, policing, and homelessness.
Since David Cameron led the failed EU-remain campaign, it could also fuel anger on the right of the party.
"From the Conservatives' point of view, today was a mistake, since Suella tried to address what British voters thought," he told GB News.
Suella Braverman seems more in tune with voters' concerns than the prime minister."
In response to Raheem Sterling's omission from the England team, Simon Clarke tweeted a pointed statement. The manager made some controversial decisions here," Clarke wrote. Without options on the right wing, the squad risks being badly unbalanced.
Some MPs got upset when Sunak removed Rachel Maclean as housing secretary. Thanks for your service, @redditchrachel, tweeted Kemi Badenoch. MPs and constituents loved you as a minister, and you got some tough stuff done.
As of mid-afternoon, Downing Street hadn't appointed a replacement housing secretary.
"A few weeks ago Rishi Sunak said David Cameron was part of a failed status quo, now he's bringing him back as a lifeline," said Pat McFadden MP, Labour's national campaign coordinator.
This puts to rest the prime minister's laughable claim to offer change after 13 years of failure."
SEE ALSO:
An Impending Government Shutdown Threatens Ahead Of Nov. 17 Deadline